Monday, December 19, 2022
The Hagley Library is celebrating the much-anticipated opening of a recent major acquisition—the Catalyst Inc. Collection. Founded in 1962 by feminist author and advocate Felice N. Schwartz (1925-1996), Catalyst is a global nonprofit committed to advancing women in the workplace.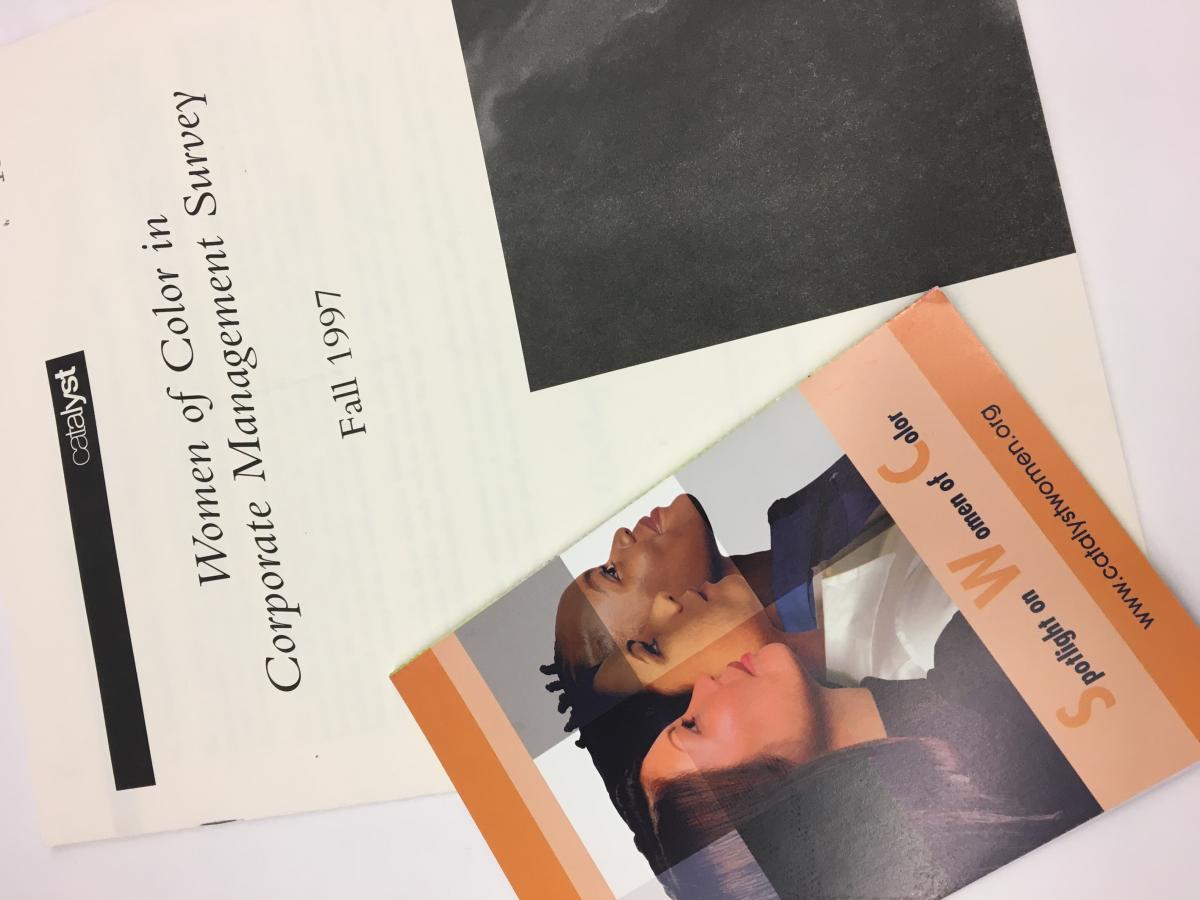 Catalyst employees have long been recognized as experts in understanding the barriers and opportunities facing working women. During the organization's early years, it focused on supporting individual women, establishing careers, and re-entering the workforce after having children. These initiatives are outlined in Felice Schwartz's 1972 book How to Go to Work When Your Husband is Against It, Your Children Aren't Old Enough, and There's Nothing You Can Do Anyhow. During the 1990s and 2000s, Catalyst shifted its efforts to change corporate culture from the inside. It published a multitude of heavy-hitting research studies, such as the "Census of Women Board Directors and Census of Corporate Officers and Top Earners," which exposed the lack of diversity in America's top corporate echelons. The "Women of Color in Corporate Management" study was the first significant research highlighting the experiences of professional women of color.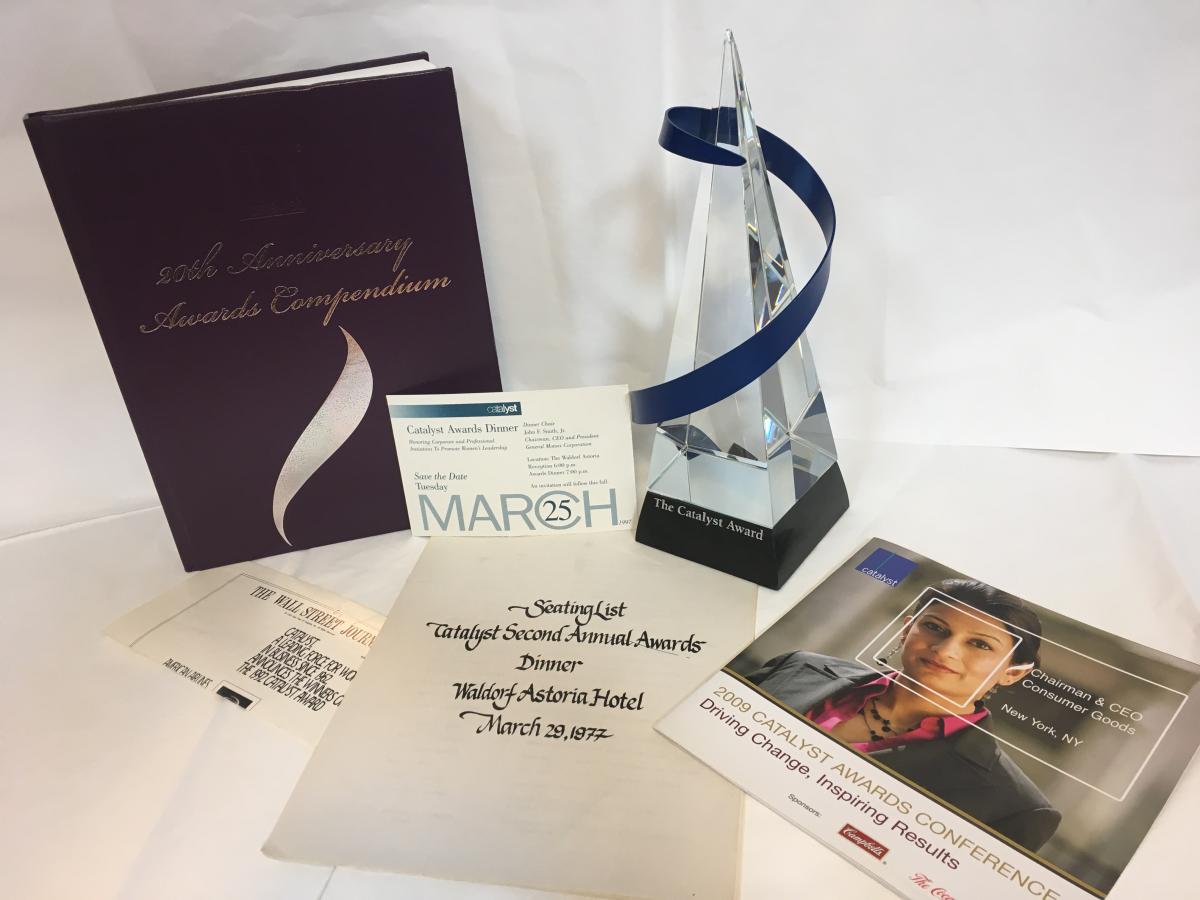 Today, Catalyst focuses on four key areas: Advancing Women, Women and the Future of Work, Lead for Equity and Inclusion, and MARC (Men Advocating Real Change). The organization offers a variety of knowledge products, workshops, webinars, and events and exhibits a strong social media presence. Since 1987, the influential annual Catalyst Awards have honored companies and business initiatives that champion women's recruitment, development, and advancement in the workplace. 
The collection consists of 320 linear feet of manuscript materials and 32 linear feet of audiovisual materials, accessible through the Archival Collections Department, as well as numerous books cataloged in Published Collections and born-digital materials. The records are anticipated to be relevant to a wide range of research interests—from the changing role of women in the workplace to global feminism to twentieth-century corporate history. Of note is an extensive vertical subject file, initially maintained by Catalyst's Information Center, that offers insight into media coverage of women's issues, both in the popular and academic presses, and how that coverage has changed over time. 
To learn more about and access the Catalyst Inc. Collection, check out the finding aids (mmanuscripts and audiovisual material) or contact our Reference Team .
Diane E. Bockrath is an Archivist at Hagley Museum and Library.