We are pleased (and relieved) to report that the Cinecraft film collection has arrived safely at Hagley after a 423 mile journey from Cleveland, Ohio. The collection of over 6,000 film cans and 20 boxes of paper archives from the Cleveland-based industrial film producer is the largest acquisition of motion picture film in Hagley's history and among the most comprehensive collections from an industrial film company in the country. The collection covers the period from the company's founding in 1938 until the end of the film era in the late 1970s. For more information about the Cinecraft collection, check out this article from our November edition of the Research & Collection News.
After multiple trips to Cleveland that began in 2017, we finalized the acquisition last May. In November, Hagley Library staff spent six days over two weeks on-site at Cinecraft to prepare the collection for relocation. On November 14th, a team from Waleski Transfer of Cleveland loaded a total of 650 boxes onto pallets and filled a 53 foot trailer for shipment to Delaware:
A few days later a truck and crew from American Van and Storage based in Newark, Delaware arrived at Hagley where they unloaded the collection at our Hall of Records storage facility: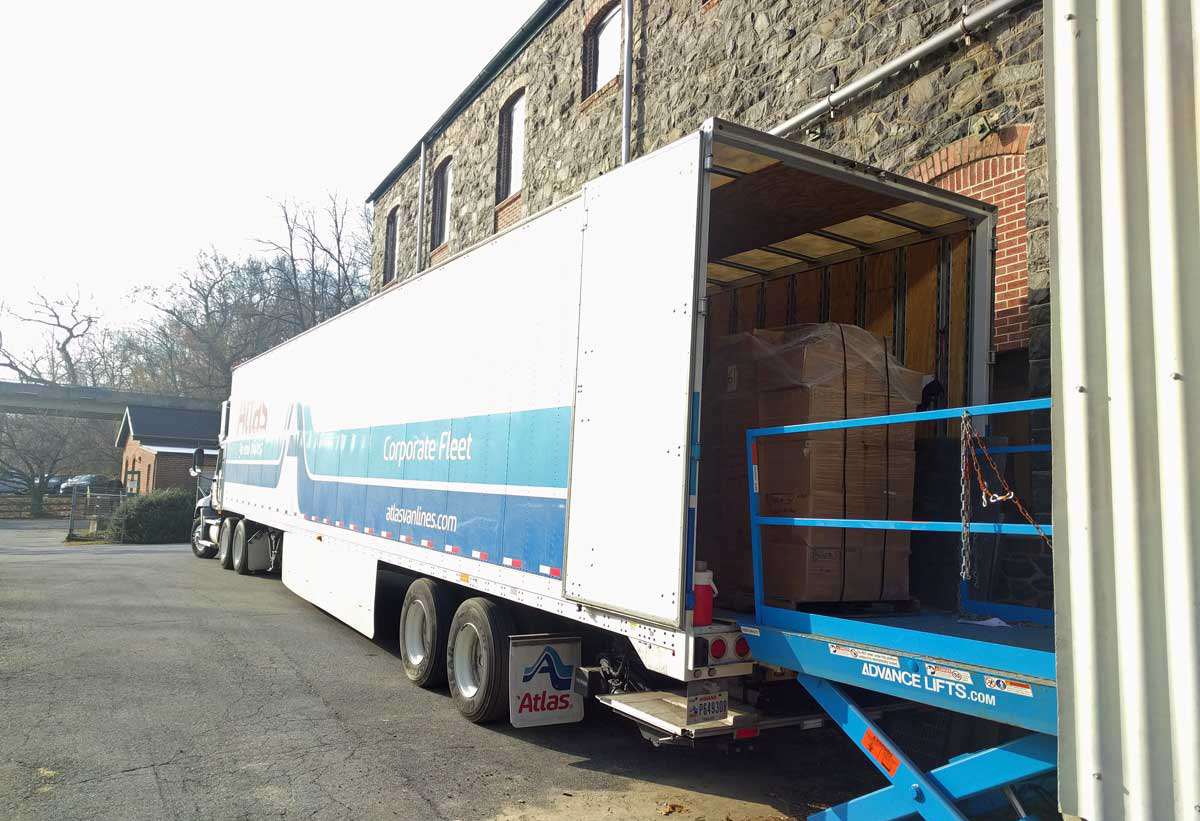 Considering the size and complexity of the collection, the move went perfectly with professional and efficient moving companies in Ohio and Delaware. It took library staff another two weeks to move the collection onto shelves and finalize the preliminary inventory. 
Digitization of the film collection started this month. We plan to finish processing the paper archive this summer which is primarily comprised of scripts but also includes photographs and business records.  Hagley has made a significant commitment of time and materials for the collection and will continue to invest over the next decade to preserve and share this one-of-a-kind archive documenting 20th century business and industry. We expect to share the first batch of digitized films via digital.hagley.org by the middle of 2020. 
In 2018, Hagley acquired a collection of Cinecraft material from the Culley family that provides an introduction to Cinecraft's history and offers a sample of their productions from the company's first thirty years. You can explore that collection online at https://digital.hagley.org/culleycinecraft
Cinecraft is still in business and specializes in eLearning and training & development projects for a national clientele and continues to develop various motion picture projects for business and non-profit clients. For more information, please visit www.cinecraft.com. ​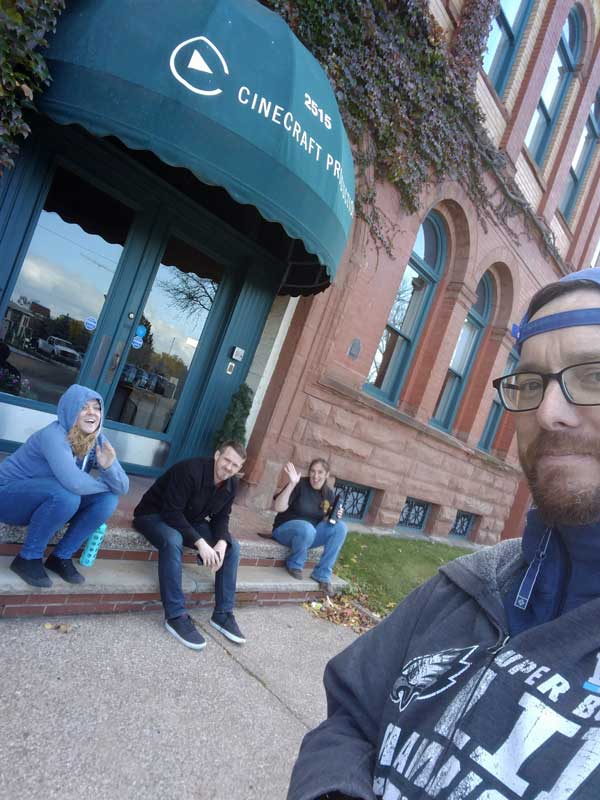 Kevin J. Martin is the Andrew W. Mellon Curator of Audiovisual and Digital Collections at Hagley Museum and Library.