Imagine working on a project that was the difference between life and death, and its success (or failure) would be determined thousands of miles away. This was the reality for employees at ILC Industries in Dover, Delaware. The project? The Apollo program space suit. That is right, the space suits that brought man to the moon and back safely were made right here in Delaware.
The ILC Dover, Apollo program records have found a new home here at the Hagley Library. ILC Dover (formerly ILC Industries) outfitted every astronaut in the Apollo program and continued to design and manufacture space suit components for the space shuttle missions and on the International Space Station. Astronauts and backup crew would visit Delaware several times for fittings – each suit was custom fit to their size and preference. The men and women worked tirelessly to ensure every component performed perfectly.
Files are generally arranged in three groups: development for specific programs (A-7L and A-7LB space suit, Skylab, and Apollo/Soyuz test program), specific parts of the space suit (such as helmets, purge valve, pressure relief valve, boots, fecal management system, gloves, rubber problems, hardware, and zipper closures), and Apollo missions (covering Apollo 7 to 17).
These records are a treasure trove of information, ones that are not available anywhere else. They consist primarily of files maintained by Jim McBarron while he was lead suit engineer for NASA, overseeing ILC's development of the space suits. Also included are other files gathered from ILC Dover and ILC Dover retirees employed during the Apollo program. McBarron gathered much of his documentation, including status reports and correspondence between NASA and ILC, while overseeing the back and forth between NASA and ILC. There are reports, correspondence, and photographs of testing various components inside ILC buildings and workshops.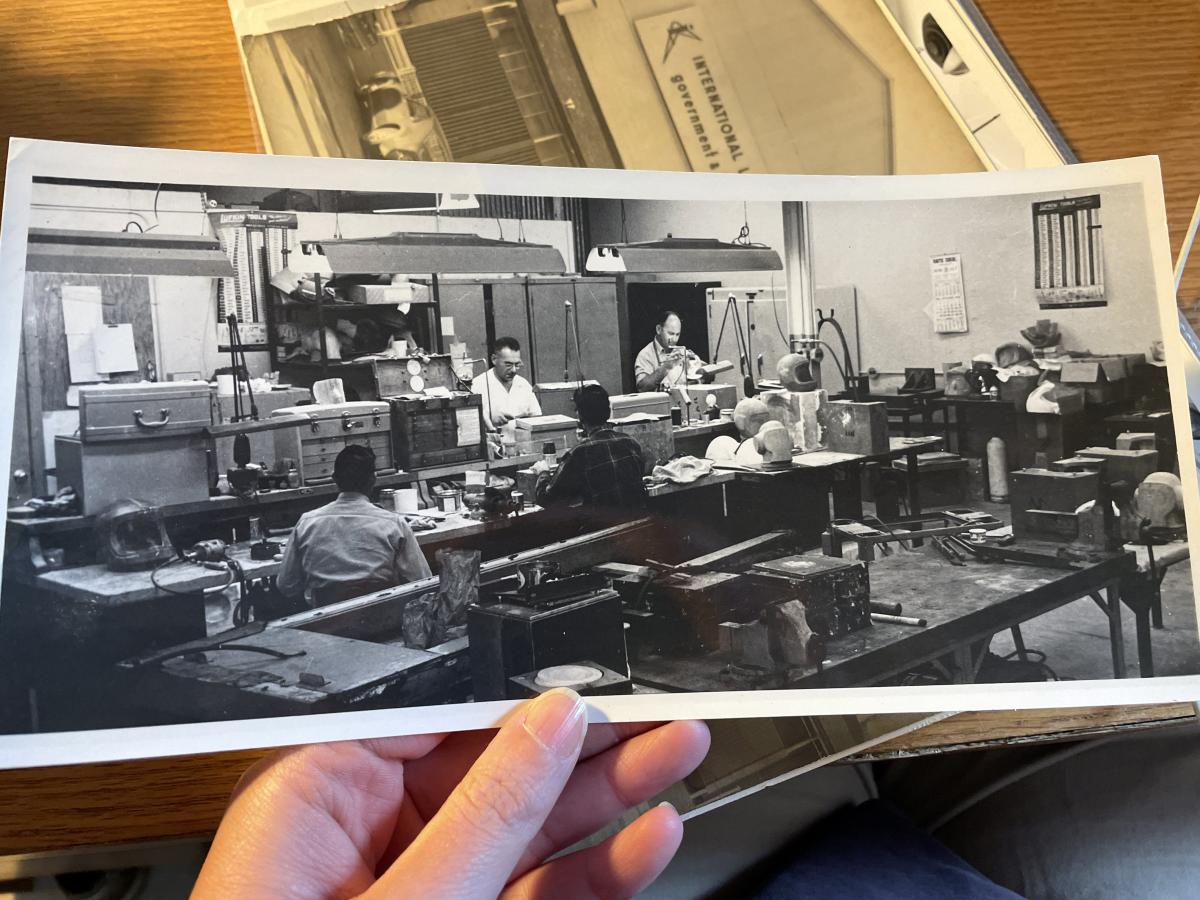 The ILC Dover, Apollo program records are open for research. Those who wish to view the material can visit our research services page, where an appointment can be scheduled.
Ashley Williams, Processing and Digital Archivist