Lurelle Van Arsdale Guild, one of the most prolific and popular industrial designers in America, and a founding member of the Society of Industrial Designers in New York, designed many of the Aluminum Cooking Utensil Company's (later the ALCOA Company) most popular products.  Guild began designing products for everyday use for the Company's Wear-Ever line, such as the 1932 oval aluminum coffee pot pictured below.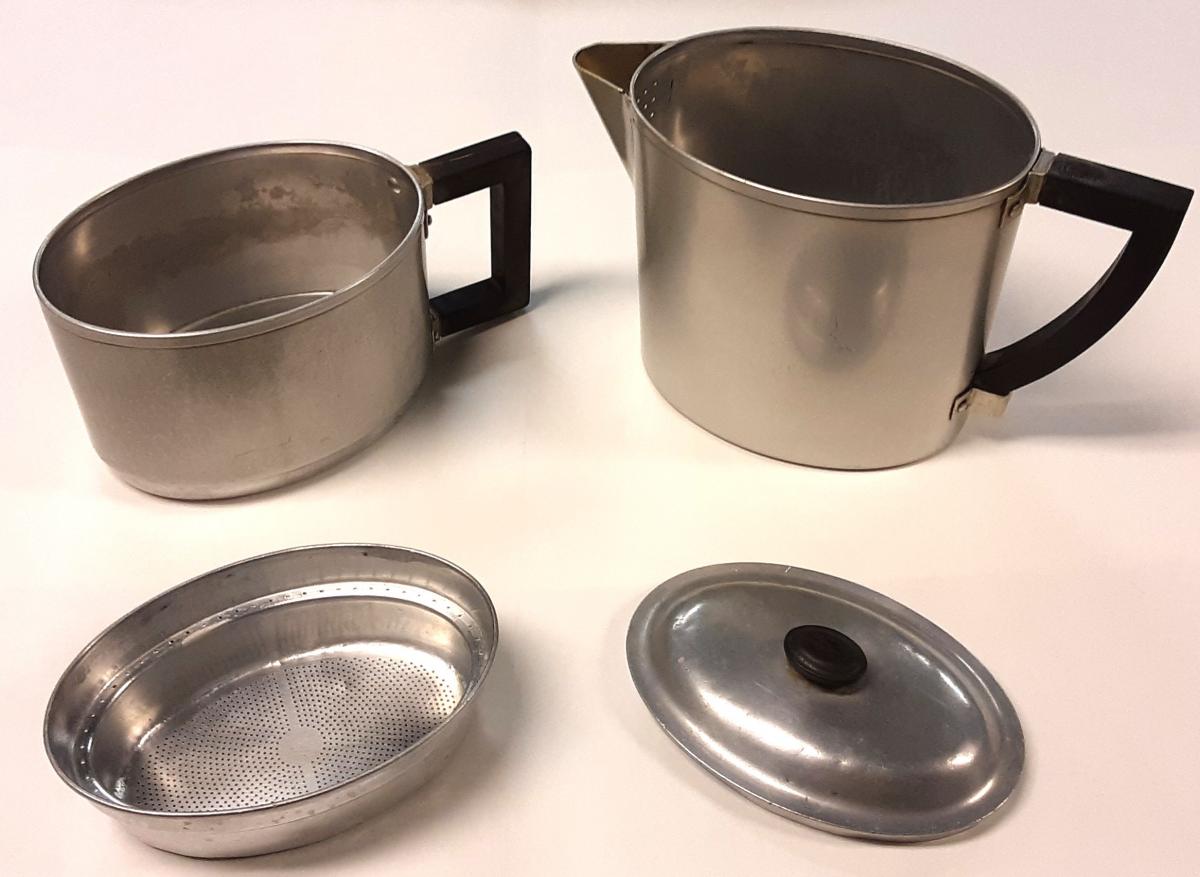 In 1934, the company introduced a new line of aluminum giftware and domestic items called Kensington Ware, with Guild designing most of its very stylish products.  The Marshall Johnson Collection contains numerous production drawings of both the everyday items produced by the Aluminum Cooking Utensil Company and the beautiful Kensington Ware products.  In addition, there are catalogs, ads, and other ephemera documenting these popular goods.  Johnson also collected some examples of these products.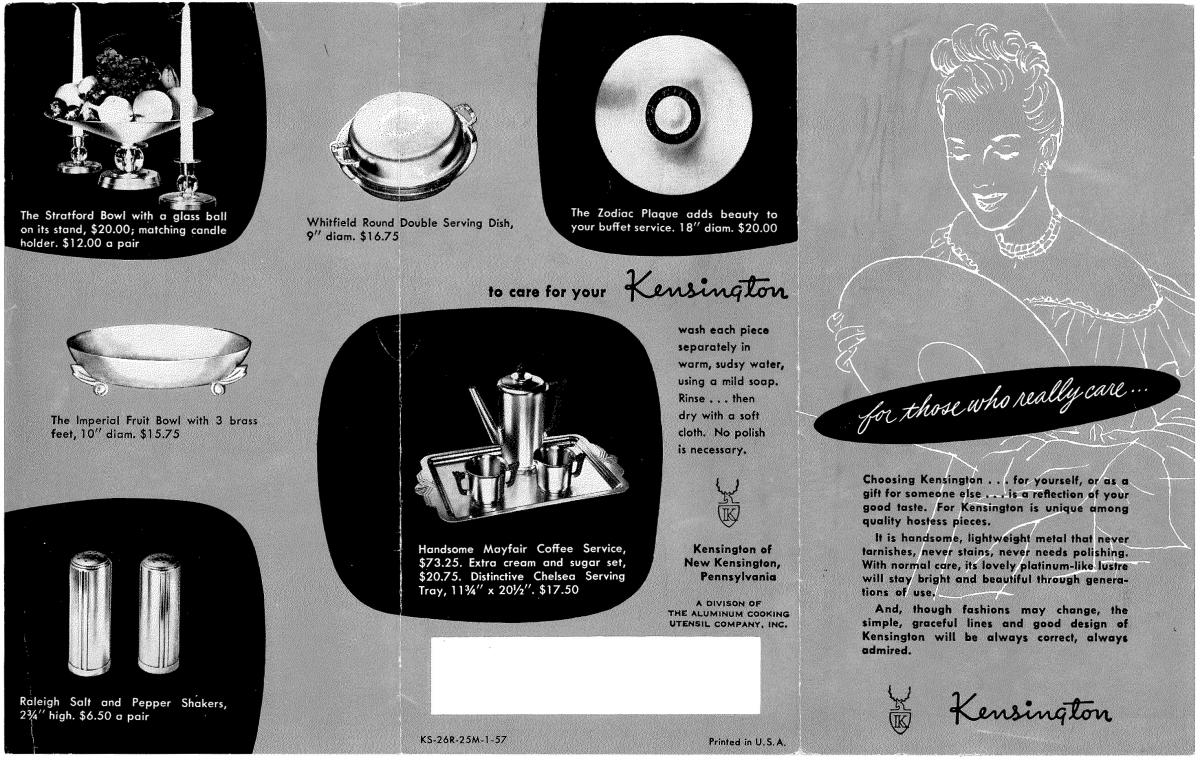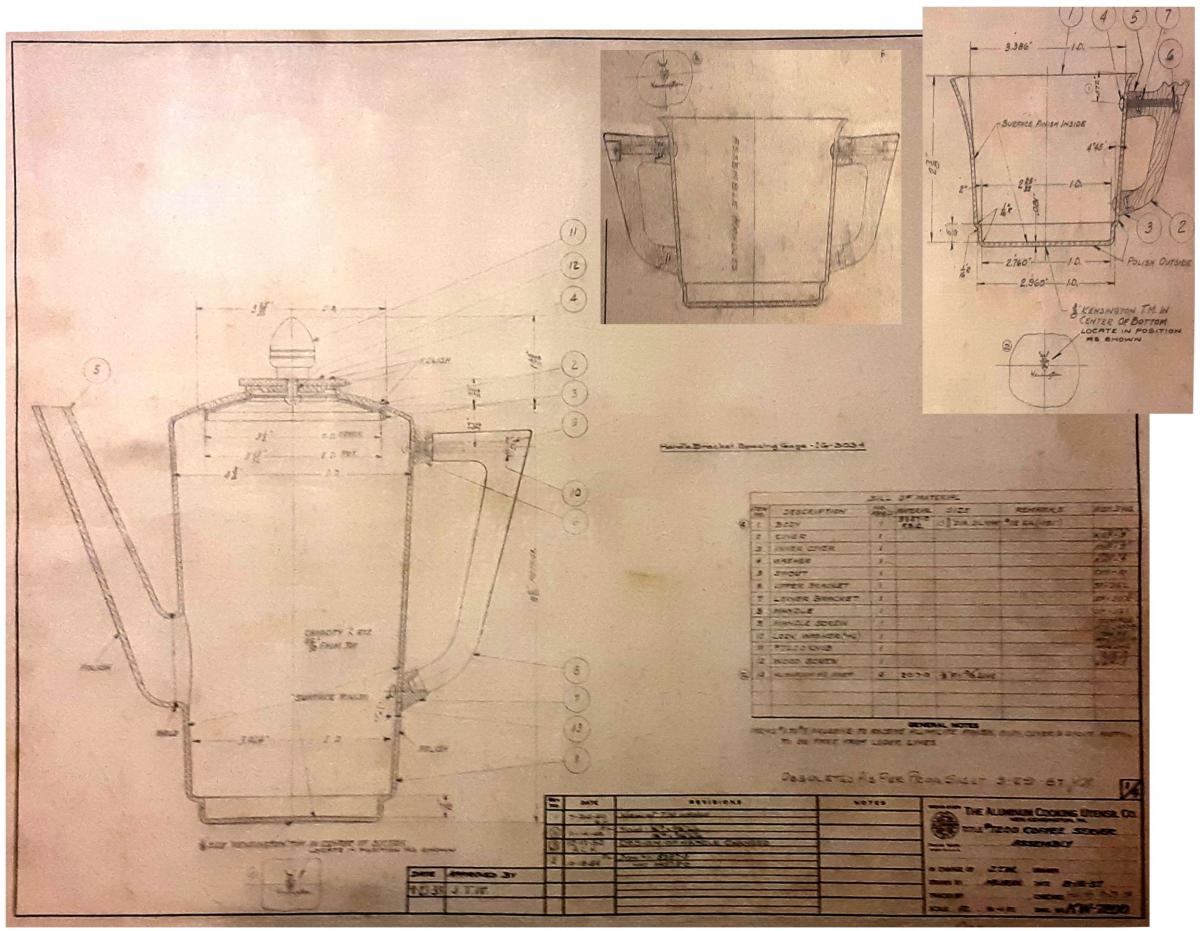 These are just a few examples of the many Lurelle Guild materials found in the Marshall Johnson Collection.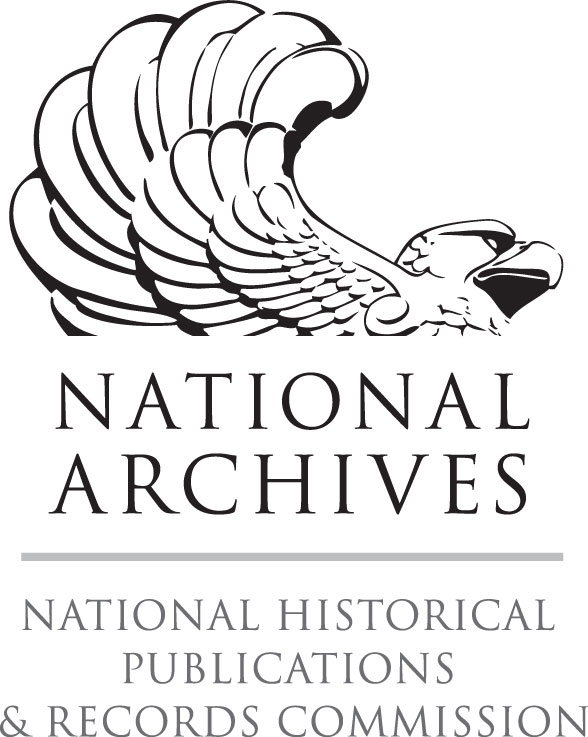 ---
Gail Stanislow is a Project Archivist at Hagley Museum and Library.