As I organize materials donated by Marshall Johnson, I am beginning to understand how the collection will be useful for researchers interested in the field of industrial design and designers in general as well as appliance and cookware design and history. Johnson's own career is a wonderful example of an industrial designer working in the housewares and tool design fields.
Johnson graduated from the Rhode Island School of Design (RISD) in 1960 with a degree in Industrial Design. But, even before that, his childhood and high school years reflected his interest in creating and designing, especially through his life-long passion for cars.  The many toys and miniature cars he designed, made, and collected are in the collection, as well as awards he won for those cars.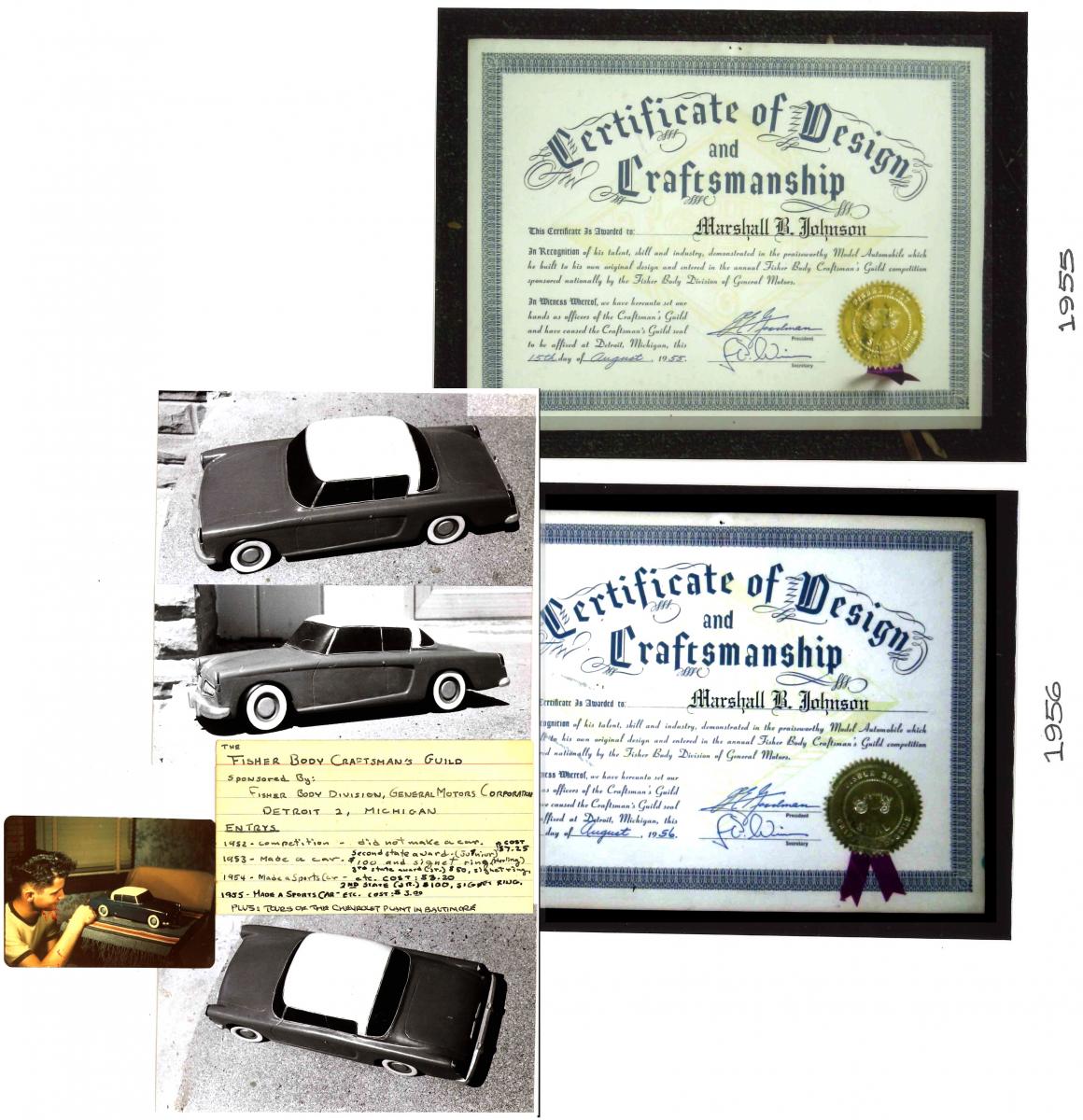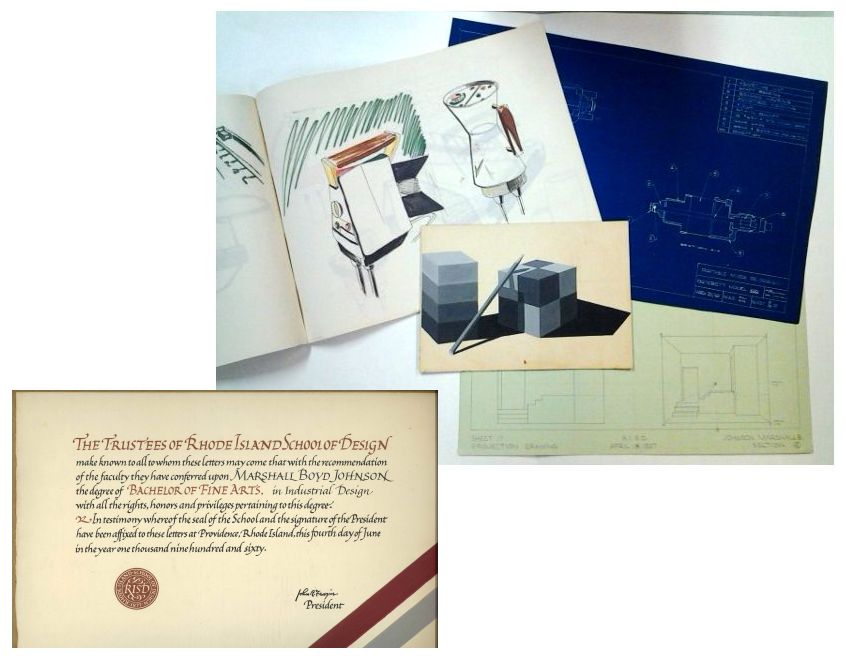 He began working at Black & Decker in Towson, MD right after graduation, designing electric tools as well as packaging, labels, and accessories. Designing products and their packaging was something he continued to do throughout his career.  He also worked as a designer for ALCOA (the corporate design department), Alcas Cutlery (Cutco), Wear-Ever Aluminum, Proctor-Silex, and finally, Hamilton Beach/Proctor Silex.  As these companies evolved, merged, or spun-off, Johnson continued to have a very successful career with each newly-formed company.  He was successful because he not only researched the history of a product, but he carefully watched how products were used, listened to the customers, and tried to understand what was needed when designing or redesigning a product.  He took a very practical approach to his design projects. 
In addition to tools, handles, bakeware, and other more everyday products, he also designed or assisted in the design of such colorfully-named items like the Super Shooter, the Kabob-It, and the Can Handler. These products often became a part of popular culture with cartoonists using the products in their strips and popular actors pitching his products in television advertisements. Appearances of Johnson's products in pop culture is documented in the collection.  He designed these products for Wear-Ever, but many of them were so successful that the later companies for whom he worked continued to produce them.
His concept drawings and designs, production drawings, patents, wooden models, final products and their accessories, as well as packaging, are all included in the collection.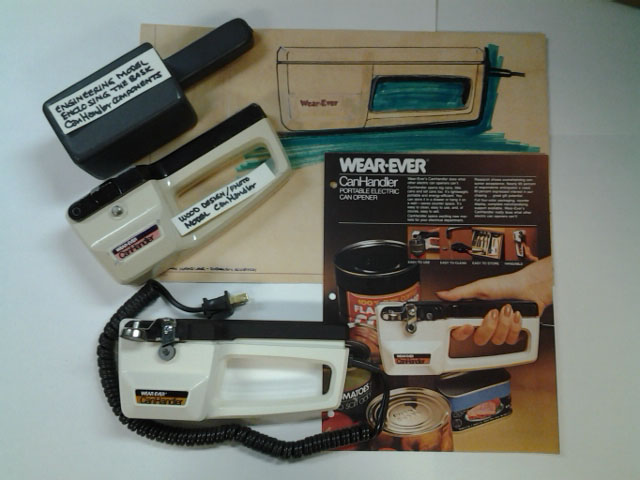 We recently recorded an oral history with Mr. Johnson which will be available online soon in addition to the finding aid for the processed collection.  We look forward to sharing this important collection on industrial design with our research community soon.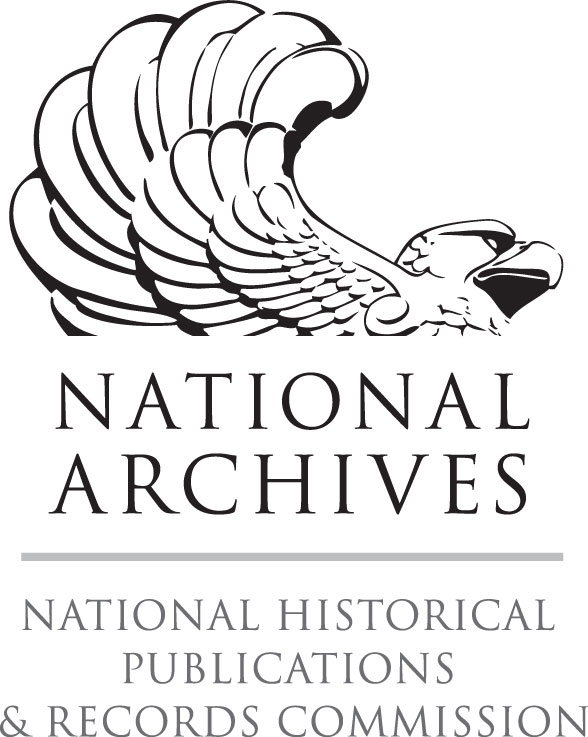 ---
Gail Stanislow is a Project Archivist at Hagley Museum and Library.