In the 1960s, scientists at DuPont were working on a nylon, then called fiber Y, that more closely resembled natural silk in appearance and feel.  On June 27, 1968, this nylon, now renamed Qiana, was announced with simultaneous press conferences in seven major cities in Europe, Latin America, Canada and the United States. 
Determined by DuPont to be a luxury fabric, they commissioned a group of International couture designers to create one-of-a-kind designer fashions made from Qiana.  Each was given generous samples of Qiana in whatever colors and patterns they desired.  The first public showing of these designer fashions appeared at the Paris Haute Couture. 
A few of these one-of-a-kind Qiana fashions still exist.  They were donated to Hagley in 1986 from DuPont's New York office.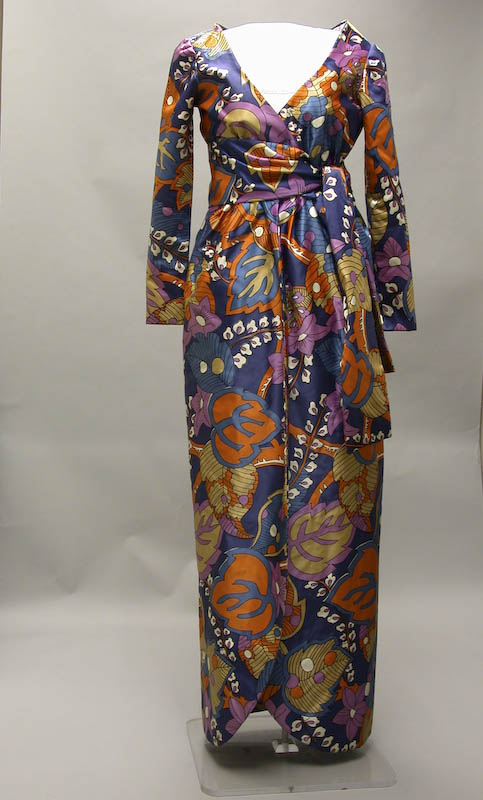 Well-known fashion designer Oscar de la Renta (1932-2014) created this Oriental-style evening gown with a colorful pattern that has the look of a kimono.  Qiana held colors extremely well, which is very evident in this gown.  Their small size indicates that they were indeed made for runway models.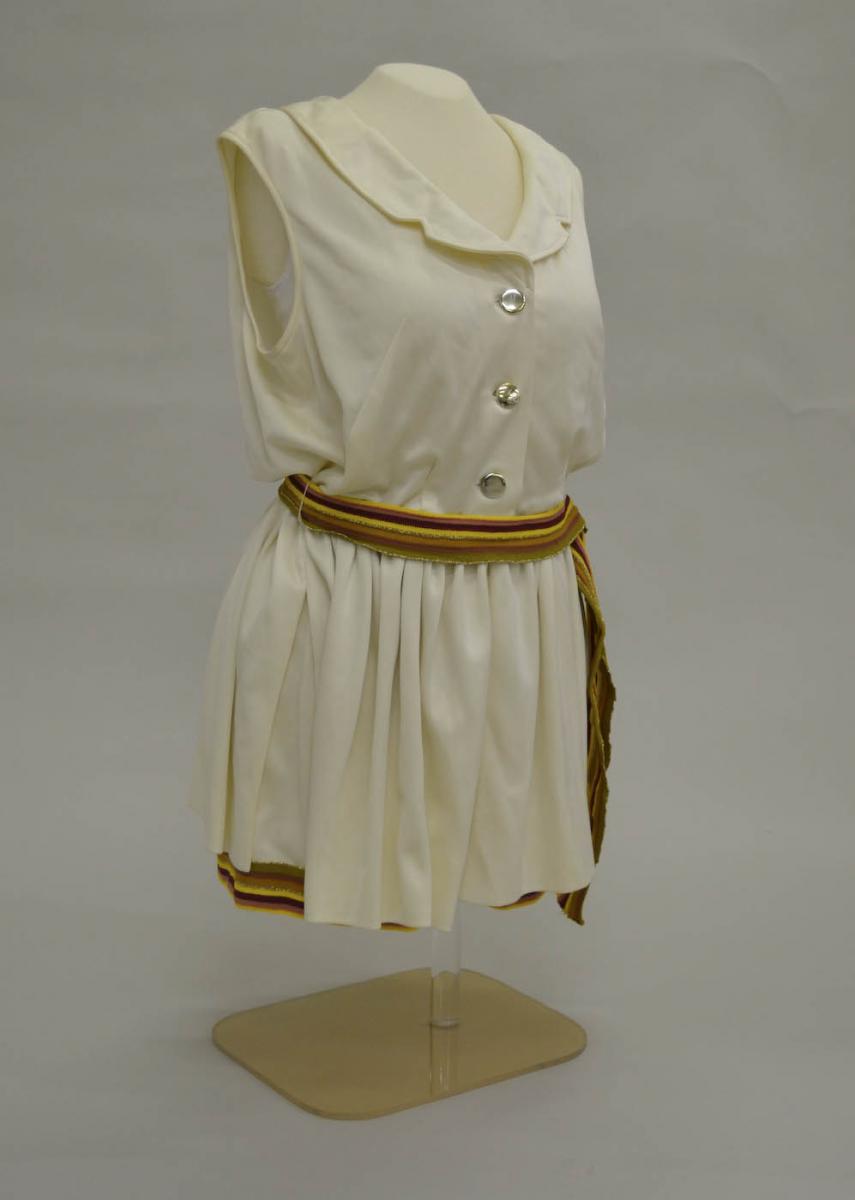 Legendary British tennis couturier Teddy Tinling (1910-1990) designed this Qiana tennis dress with a belt and matching shorts.  DuPont's new fashion-oriented textile fibers were also promoted and wear-tested for use in sportswear.  For example, our nylon collection also has a pair of gold nylon football pants that were worn by a Notre Dame player in 1941 when they played Army on November 1 at Yankee Stadium.  This was the first use of nylon in football pants.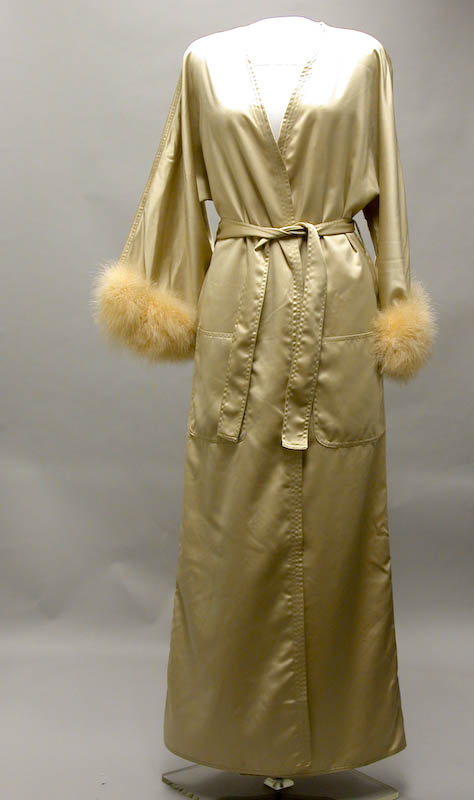 Bill Blass (1922-2002) designed this boudoir robe as part of his "Blass at Ease" collection.  You can see Qiana's silk-like appearance in this robe.  In 1967, he was the first American fashion designer to start a collection of men's designer fashions.
Other designers are also represented in the collection including Phyllis Bianchi Lange who was best known for designing wedding dresses, William Travilla who was a costume designer for the movies whose most famous client was Marilyn Monroe and Princes Irene Galitzine from Rome, Italy who was well-known for her palazzo pajamas.
Ok – so I must admit that I went to college during the time when Qiana was all the rage for clothing at Discos!  Some will remember those colorful shirts and I had one too!  What I remember about it was its colorful pattern and smooth feel but also that it was difficult to take care of and if you ironed it wrong – you were in trouble! 
I will finish this article with a bit of trivia.  Many people believe that John Travolta's three-piece suit that he wore in the movie Saturday Night Fever was made from Qiana, but it was polyester instead.
---
Debra Hughes is the Hagley Museum Curator of Collections and Exhibits.