In August 1939, the Du Pont Rubber Chemicals Division released a new monthly trade magazine entitled News About Du Pont Rubber Chemicals and targeted it "to our friends in the rubber industry."  The Hagley Published Collections Department recently added over 100 issues through December 1960. This unique serial title and its successor, News about Du Pont Elastomers & Chemicals, form part of the DuPont Company Lavoisier Library Collection.  The single-fold leaflets come punched and ready for future reference in a six-ring binder.
While cataloging this set of bulletins, I became fascinated by the covers with their application of synthetic rubber depicted on the front and promotional material printed on the back.  I began to see how the strategic placement of a single image on this publication might motivate technical personnel to take the next step to achieve optimal results with their product.
The premier issue featues a pair of work boots on the front and advertises the companion Bulletin No. 39-5 "Heel and Sole Compounding" on the back.  Waterproofing of footwear and outdoor gear becomes a recurrent theme over time.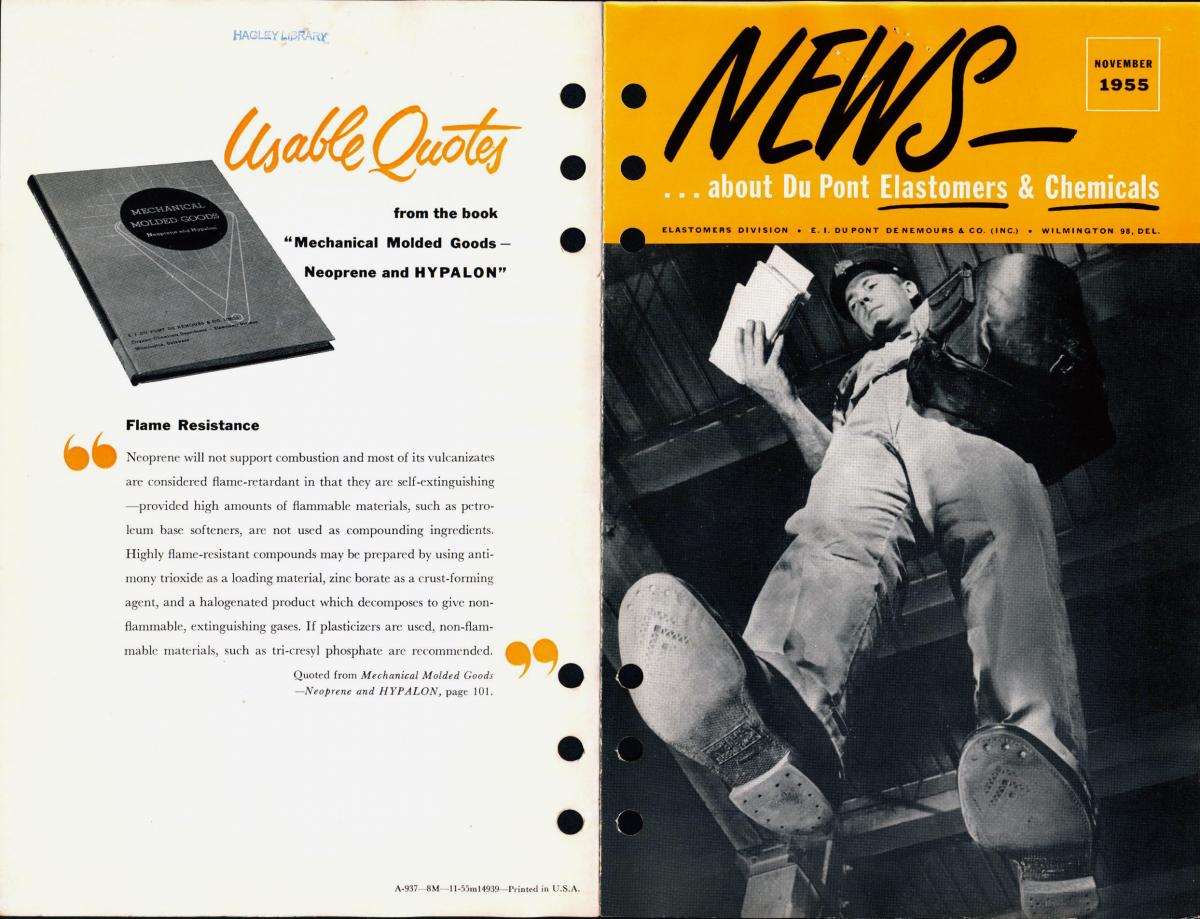 Other cover images document the historical development of rubber processing, such as the discovery of vulcanization in Charles Goodyear's kitchen.  Later ones portray institutions of higher learning specifically for rubber technology and sites of manufacturing.
But the most engaging covers form a series of action shots relating the importance of synthetic rubber to sports. In the early 1950's, the editors assigned a photographer to capture top competitive events around the United States, from the sublime Ben Hogan as he putted his way to U.S. Open championship at Merion Golf Club (July 1950), to the ridiculous ostrich race at the Kentucky State Fair (September 1953). They related uncommon events like log rolling and soap box racing, and they encouraged readers to submit their own ideas for future topics. The samples below suggest that storied covers such as these may have engaged their target audience enough to turn their attention toward commercial content on the flip side.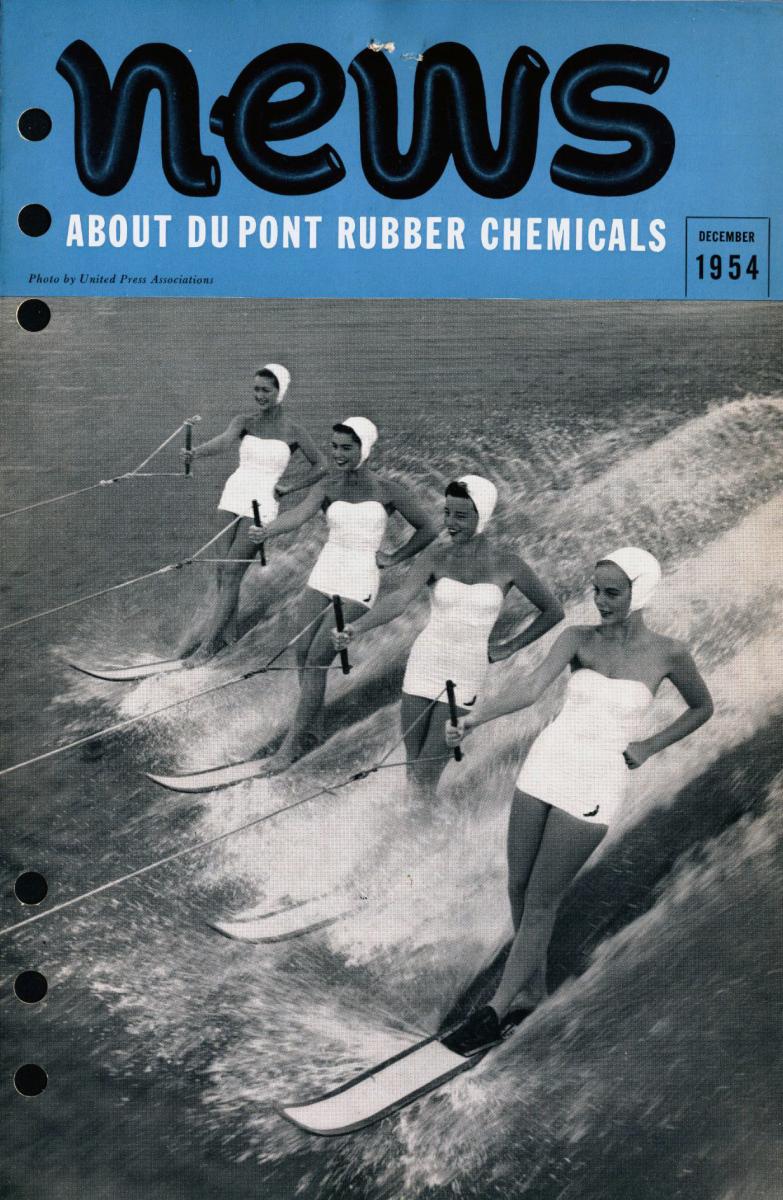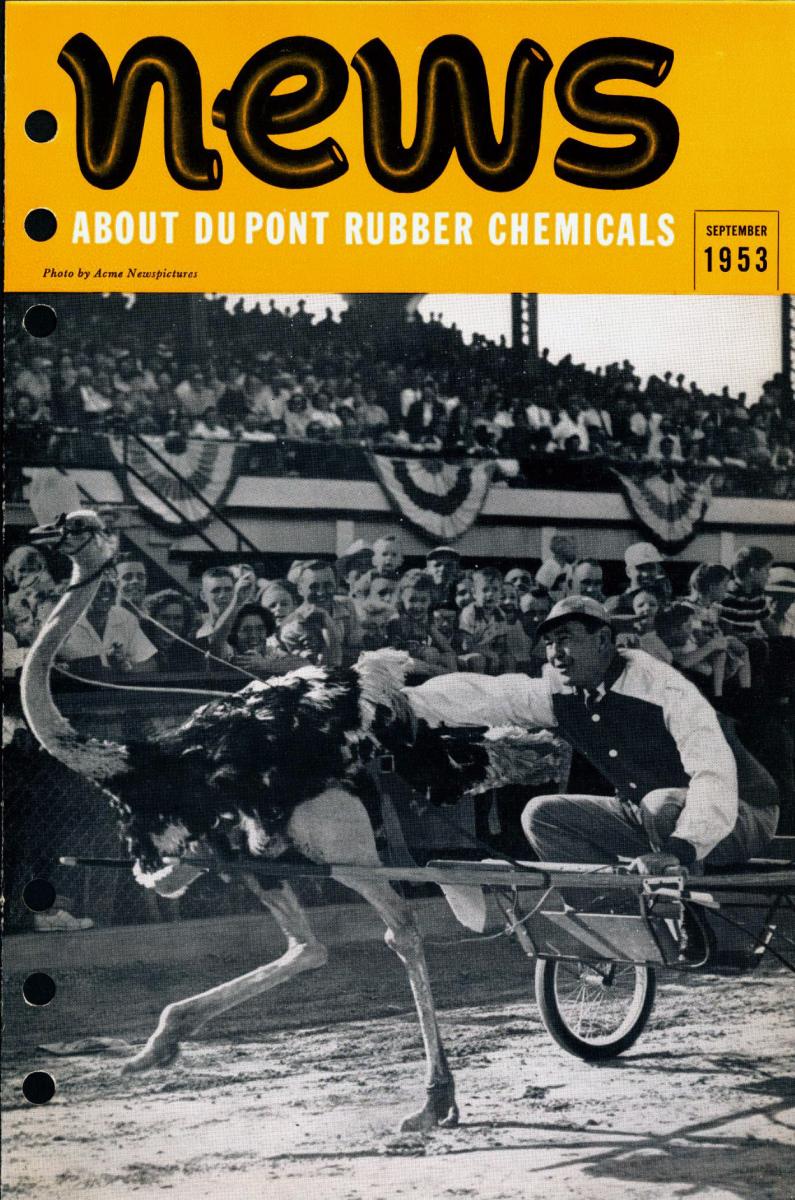 Alice Hanes is the Technical Services Librarian at Hagley Museum and Library.