Monday, February 17, 2020
One of the things that still amazes me about the patentees of Hagley's U.S. Patent Model collection is how they can be tracked via digital records on the internet throughout most of this country. And that includes when they move around a lot!
A great example is Mr. Levi Scofield who received a patent for his loom improvements in 1867 at age 41.  At that time, he was living in Farmington, Wisconsin.  His patent model is missing a few pieces so it can't be assembled.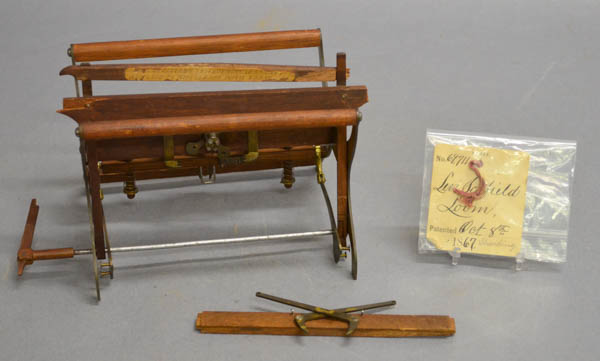 Scofield was born in 1824 in Jefferson County, NY.  We don't know why he moved but the time of his marriage at 21, he was living in Walworth, Wisconsin and was a wagon maker.  Other than a short time around 1860 when he moved back to New York, he stayed in Wisconsin.  From the age of 40 to 45, Scofield received six patents: 3 for looms and 3 for corn/seed planting.  He also changed his occupation to engineer. 
My interest grew in him when I found out that in 1871, he moved to Grand Haven, Michigan which is very dear to me since I grew up a few miles from there.  So, I decided to find out why he moved there.
Apparently one of his patents for a corn planter was very successful.  An article from The Watertown News in Wisconsin declared that "this machine is a beautiful specimen of genius and mechanism and rivals all other corn planters now in use."  Another article stated that he moved to Grand Haven to form a business connection with his former partner, Mr. Justin  B. Wait who was the assignor on many of his  patents.  Wait had left Wisconsin in 1870 and moved to Grand Haven to start his own manufacturing business which he operated until 1879.
Later, Scofield served as superintendent for the Challenge Corn Planter Company which was founded to make his patents which included the corn planter and an icebox.  This company was founded in 1883 and operated until 1929.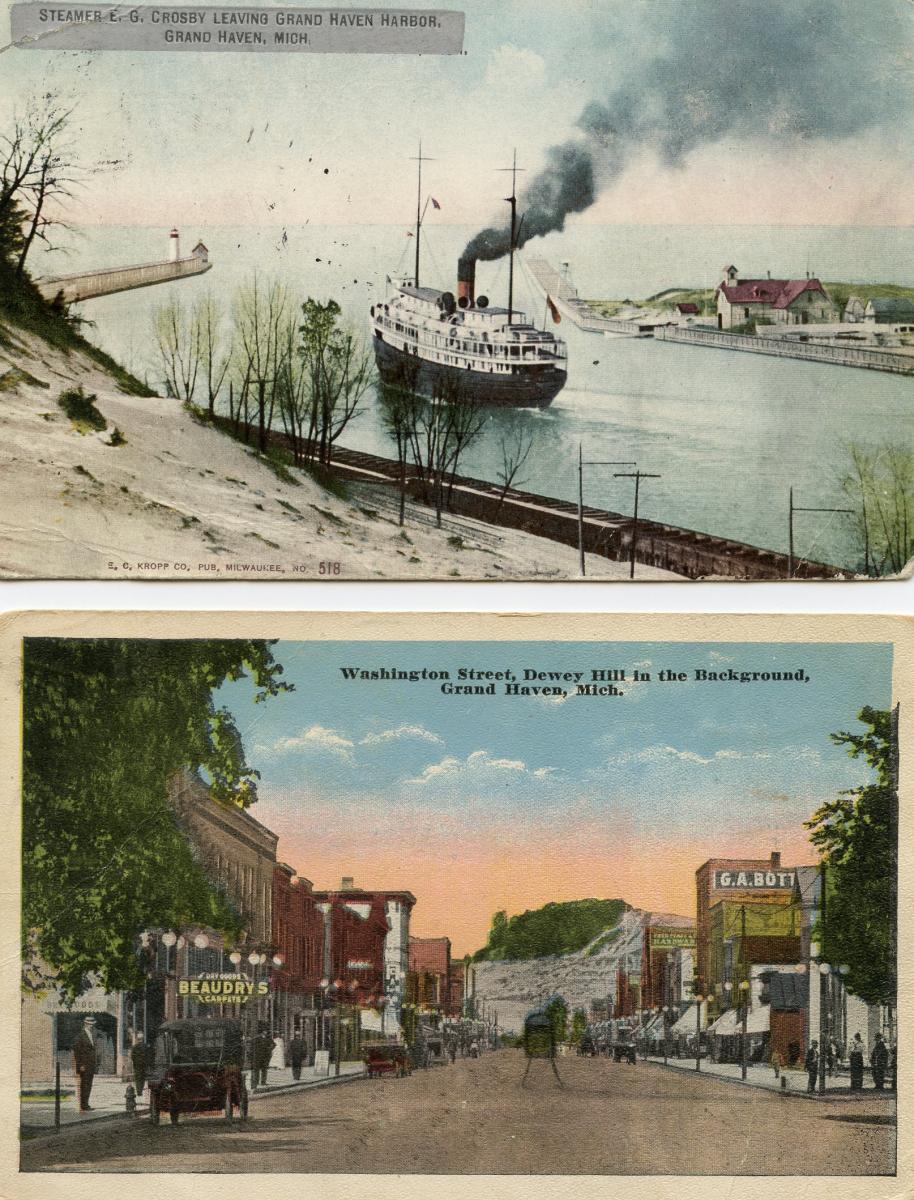 Why Grand Haven, Michigan?  Founded in 1835, Grand Haven is on the eastern shore of Lake Michigan and about halfway up the western shore of Michigan.  At the time, it was well-known for logging, lumber mills and as a shipping town.  So, the materials were there to make Scofield's patents and then shipped to cities such as Chicago and Milwaukee.  Today, it is a popular summer tourist destination for water sports and sandy beaches.
Overall, Levi Scofield received 35 patents with many on improvements to corn planters.  In 1888 he was elected Mayor of Grand Haven.  Seven years before his death in 1903 at age 79, he moved to warmer Jonesborough, Arkansas for health reasons since winters in Michigan were so cold and snowy as I can definitely confirm!
---
Debra Hughes is the Hagley Museum Curator of Collections and Exhibits.