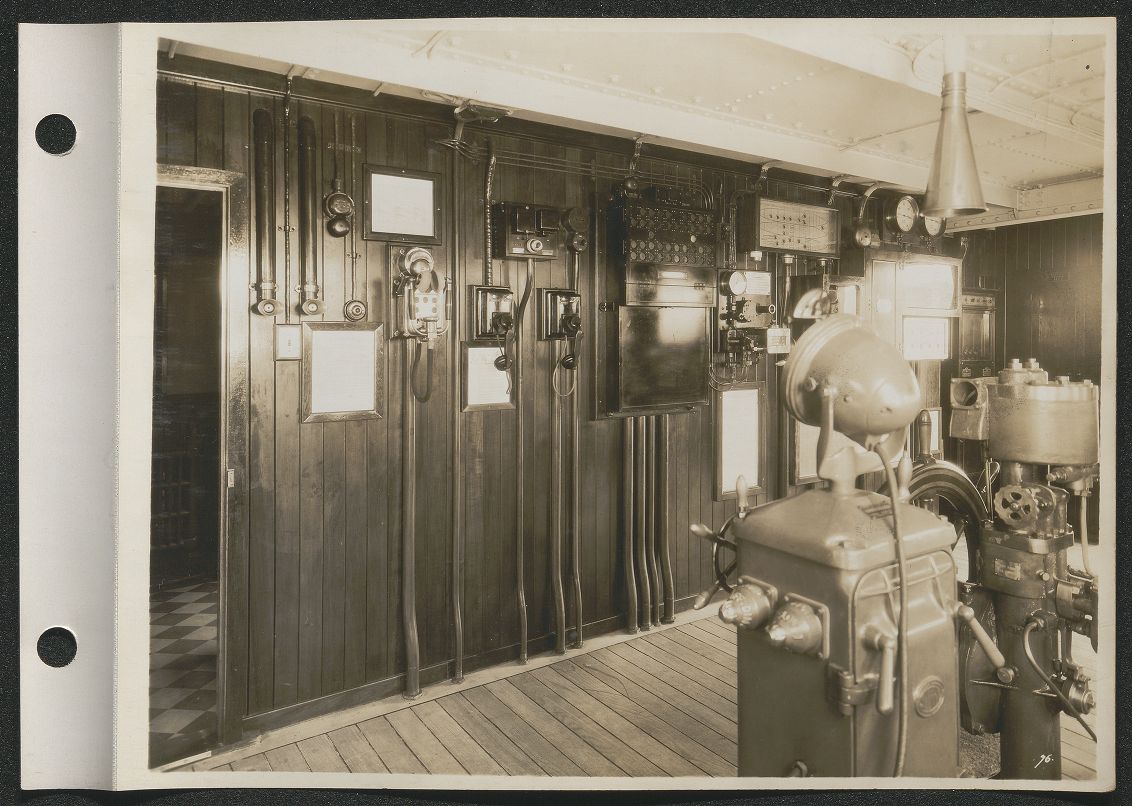 Ahoy! It's #MaritimeMonday, and we're checking in from what looks like a communications center on board the S.S. Malolo, a cruise ship built by William Cramp & Sons, Philadelphia in 1926 for the Matson Navigation Company's Matson Line.
The Matson Line offered what William P. Roth, president of Matson Navigation Company, called "tourists with money" first-class service as it traveled between ports in San Francisco, Los Angeles, and Honolulu. This photograph is from a ca. 1928 album documenting the ship's many amenities and facilities, which included public entertainment and lounge areas, spacious cabins, a gymnasium, medical facilities, a hairdressing salon, an indoor swimming pool, and dining halls, as well as staff quarters and working areas. The album is part of Hagley Library's collection of Bethlehem Steel Corporation and Bethlehem Ship Corporation photographs (Accession 1980.300).
Our Digital Archive offers a selection of material from this collection, as well as from our collection of Bethlehem Steel Company color transparencies and slides (Accession 1992.250). To view more images of the S.S. Malolo from this album online now, just click here.