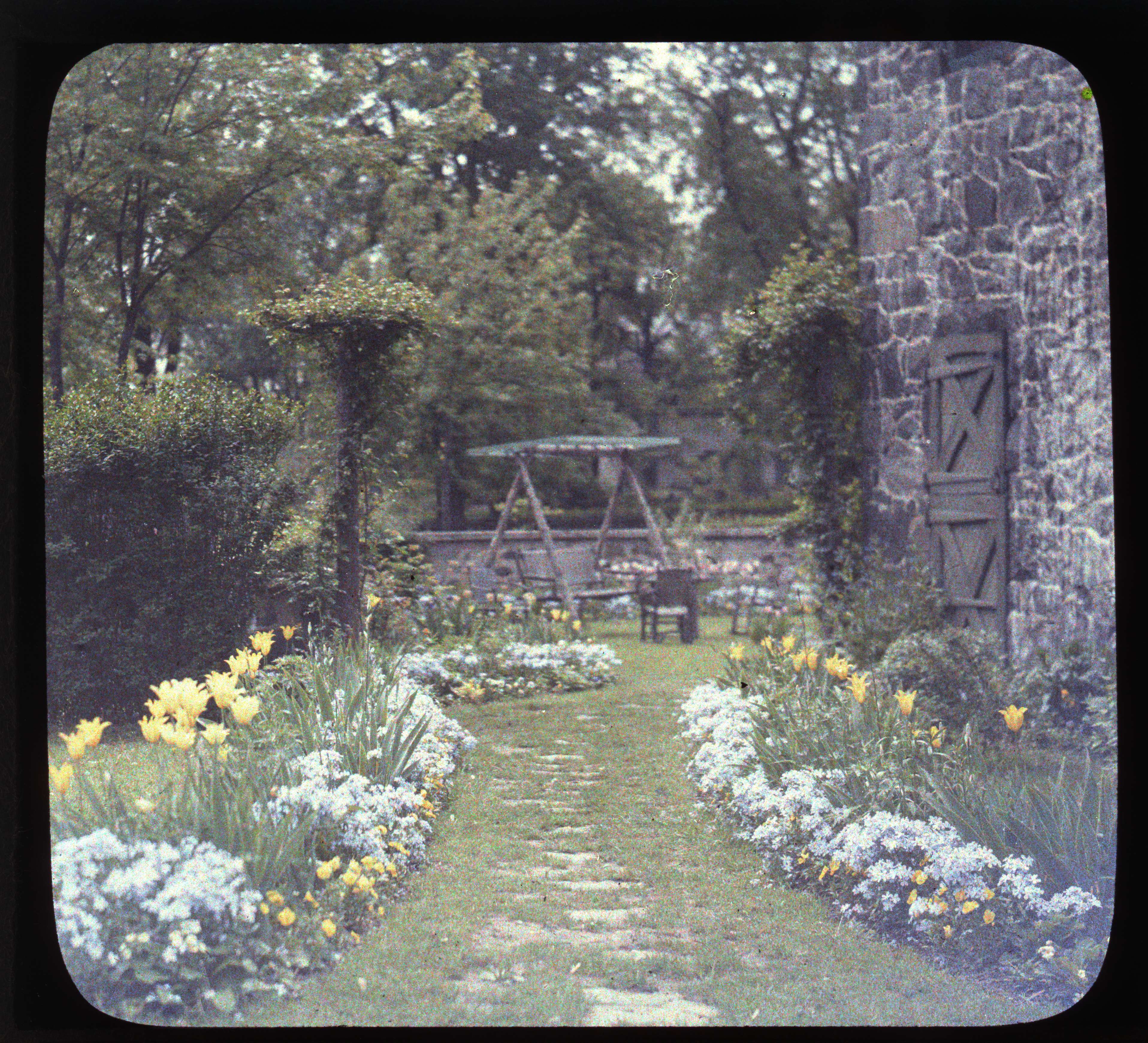 Bring on those spring blooms! This #FridayFlowers garden was the work of Charles Marshall Barton (1875-1962) and Margaretta (Ferriday) Barton (1877-1923). The Bartons were residents of New Castle County, Delaware. Charles worked as president of the DuPont Nitrate Company.
The Barton's garden of violas, phlox divaricata, and retroflexa tulips was photographed by William Corbit Spruance, Jr. (1873-1935) on May 13, 1923. The image's distinctive aesthetic is the result of the autochrome process, an early technique for producing color photographs that relied on dyed grains of potato starch.
Spruance was an electrical engineer, a company executive on the board of directors of E.I. du Pont de Nemours & Company, and a civic leader in Wilmington, Delaware. Spruance was also an amateur photographer and used these skills to photograph his wife Alice Lea Spruance's gardens, as well as the gardens of other wealthy residents of New Castle County between 1920 and 1925. Most of the gardens photographed were those of members of the Wilmington Garden Club. As an advisory member of the club, Spruance displayed his work in several slide lectures presented to the organization in the early 1920s.
More images from the Hagley's W.C. Spruance lantern slide collection (Accession 1984.217) can be found in our Digital Archive by clicking here.