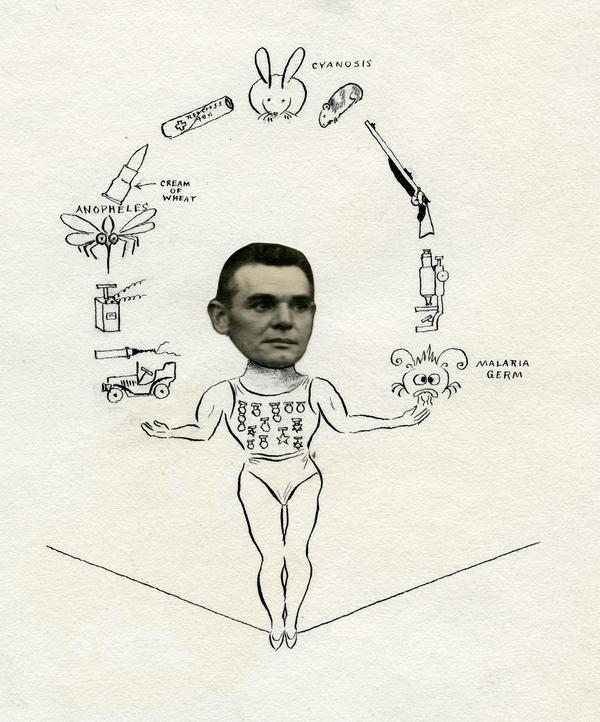 This ca. 1925 cartoon shows an unidentified employee of the DuPont Company juggling some of the company's various research projects. While the company began as a manufacturer of gunpowder in 1802, this work soon expanded into various other explosive materials.
By 1904, the company had begun to manufacture paint and photographic products. In 1914, it expanded further with the establishment of a dye works at Deepwater Point, New Jersey. By 1926, the company's gunpowder production activities were formally dissolved after years of inactivity, as the company focused on its newer production lines, which by then also included synthetic fibers, cellophane, and chemical research into other new innovative products.
This item is part of Hagley Library's DuPont Company Museum collection (Accession 1968.001), which documents the early history of the DuPont Company's involvement in the gunpowder and explosives industries from the 1860s through the 1920s. To view the collection online now in our Digital Archive, just click here.