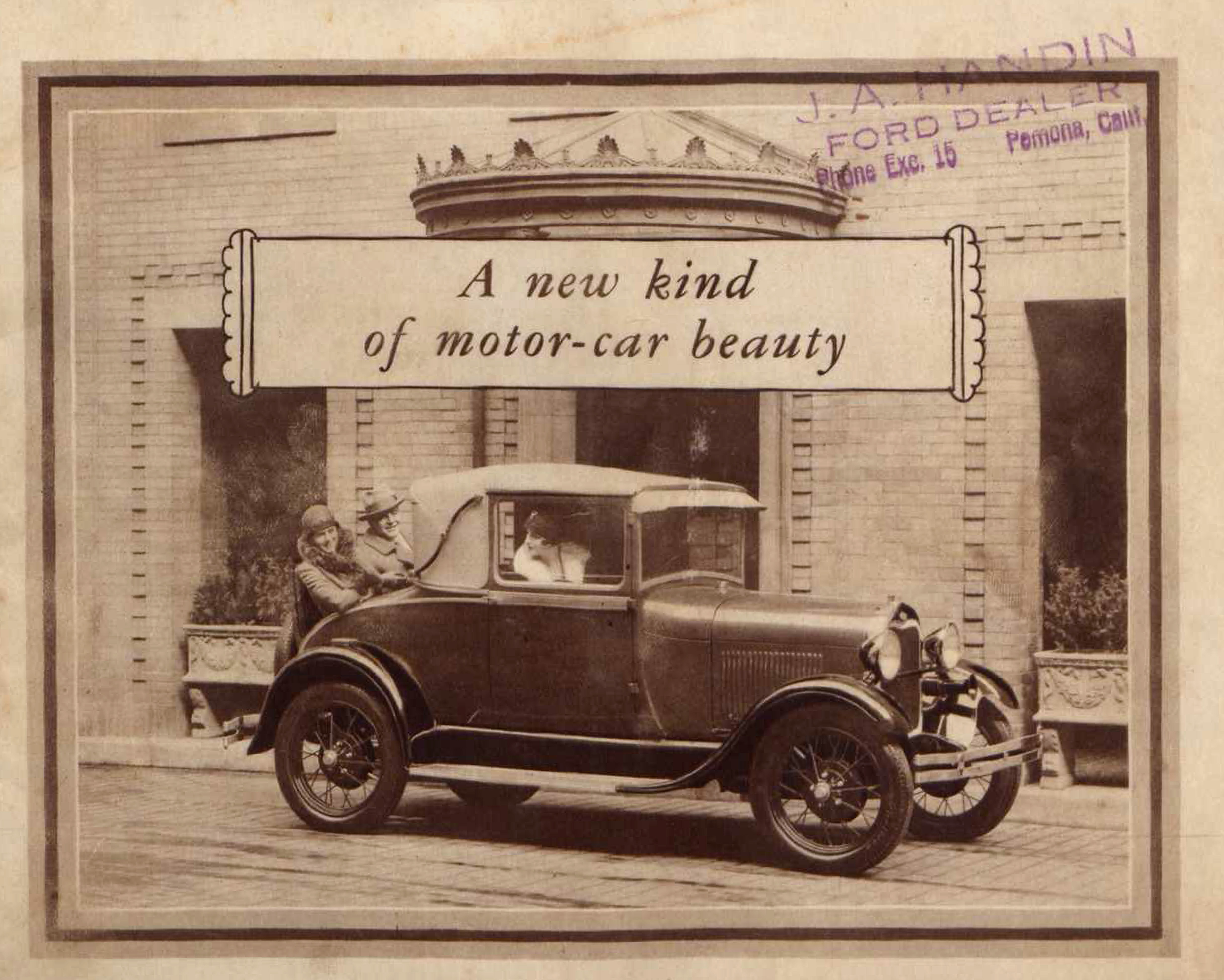 On this date, May 27, in 1927, the Ford Motor Company ceased manufacturing its iconic Ford Model T automobile. The Model T, which had been a staple of Ford's line of vehicles since it first rolled off the production line on October 1, 1908, was the first automobile whose price tag put it within reach of middle-class American families.
Plants that had been manufacturing the Ford Model T were retooled to produce its replacement, the Ford Model A. Ford had used the Model A name for a previous design manufactured between 1903 and 1904, and revived the name in 1927 for this vehicle, which began production on October 20, 1927 and was introduced that December.
Ford ultimately manufactured over 4.8 million Model A automobiles in a variety of nine body styles by the time the model was discontinued in March 1932, to be replaced by the Ford Model B.
This ca. 1928 catalog helped introduce the Ford Model A, then offered in Roadster, Phaeton, Tudor Sedan, Coupe, Sport Coupe, and Fordor Sedan body types. It is part of Hagley Library's . Taylor Vinson collection of transportation ephemera (Accession 20100108.ZTV).
For over sixty years, Zachary Taylor Vinson (1933-2009), a senior lawyer with the National Highway Traffic Safety Administration, 1993-1995 president of the Society of Automotive Historians, and 1995-2009 editor of Automotive History Review amassed a large and comprehensive collection of printed material documenting on the history transportation, particularly automobiles.
Our Digital Archive offers a small selection of materials from the Vinson collection documenting the history of the automobile and transportation. Click here to view this collection online.