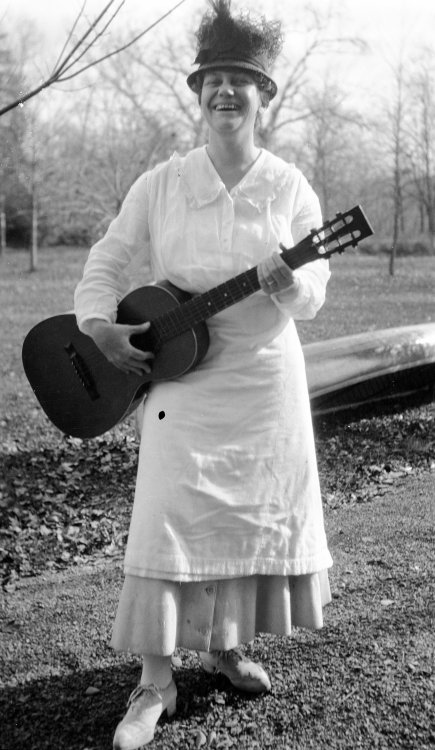 Fret not; finding a subject for today's #MusicMonday post was no treble.
This undated negative was possibly captured between 1915 and 1925, and is part of Hagley Library's collection of Frank E. Schoonover negatives (Accession 2017.239). Schoonover, a prolific commercial illustrator and artist, was also an avid photographer whose many photographs were frequently taken for use as source material for his artwork.
You can view more material from this collection online now by clicking here to visit its page in our Digital Archive.