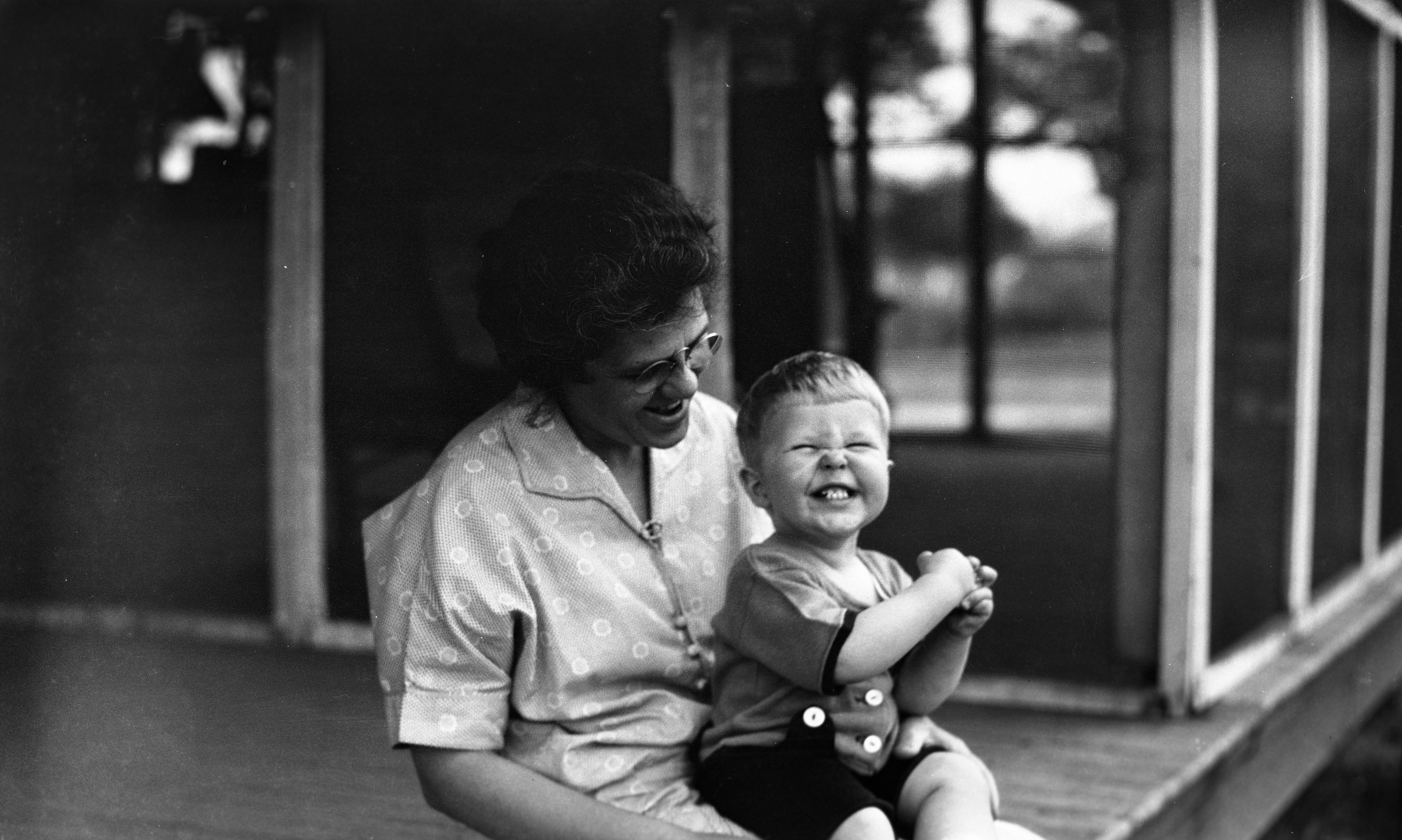 It's Friday and we're getting into a happy weekend mood a little early today with this ca. 1925 negative image. This photograph shows Thomas C. Marshall, Jr. with his mother, Esther Livezy (Shallcross) Marshall.
This item is from Hagley Library's collection of Thomas C. Marshall photographs (Acc. 1990.270). The Marshall family's patriarch, Israel W. Marshall (1850-1911), founded the Marshall Brothers Paper Mill in Yorklyn in 1890. The wealth generated by this family business allowed his son, Thomas Clarence Marshall (1885-1969), to become a man of many hobbies, including photography.
In addition to other subjects, the Hagley's collection of his photographs contains images like this one, documenting the Marshall family and their friends. Other subjects include more photographs of Auburn Heights, the Marshall Brothers Paper Mill, Marshall's collection of Stanley Steamer automobiles, and various locations and events in and around Delaware and Chester County, Pennsylvania.
To view a large selection of images from this collection online now, visit its page in our Digital Archive by clicking here.