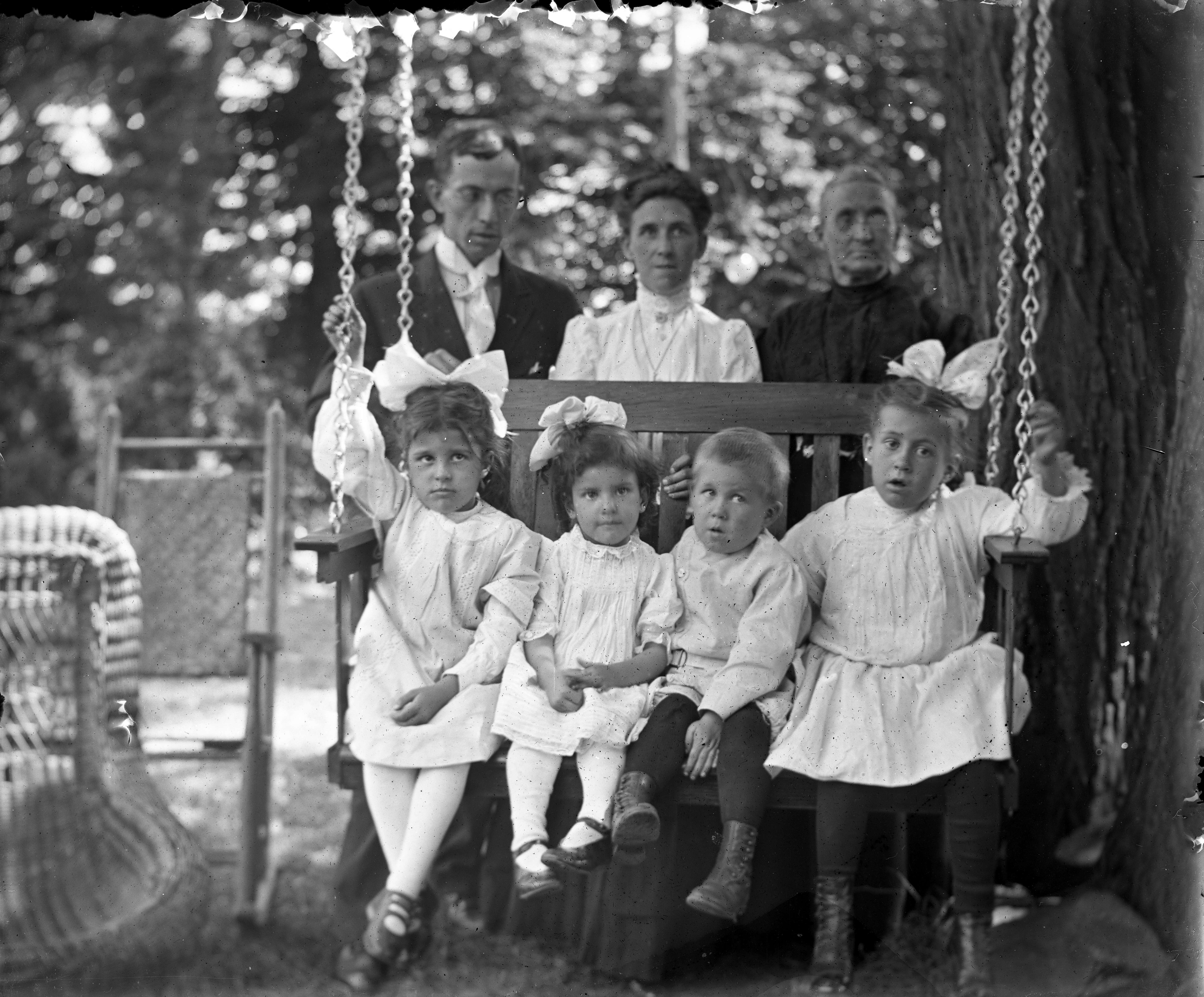 Swinging into the weekend with a cozy #FamilyFriday glass plate negative from Hagley Library's collection of Charles Murray glass plate negatives of Wilmington, Delaware and Albany, New York (Accession 1975.242).
Charles B. Murray (1872-1947) worked as a foreman in building construction and was a resident of Wilmington, Delaware with his wife Christina Green (1878-1961). This collection consists of sixty glass negatives taken by Charles Murray, dating to around 1912. Many of the views, like this one, are of families, children and other groups of people, some of which were taken in parks or other recreational areas such as beaches. Also included are views of children and some adults in pageants or plays, and a view of a Christmas tree with toys.
Other views include houses on Vandever Avenue and Jackson Street in Wilmington, Delaware; backyards of houses, some identified as being in Wilmington; the Van Buren Street bridge over the Brandywine; and an unidentified canal in winter, probably in upstate New York. There are also views of the Wilmington Malleable Iron Company showing both equipment and employees, including the "office group" and the workers in the carpenter shop.
There is also a view of the Jessup & Moore Paper Company Mills on the Brandywine in Wilmington. A few negatives show a quarry and quarry workers, possibly the Alapocas Quarry in Wilmington. One other miscellaneous view is of some kind of stuntman being run over by a car -- with spectators watching.