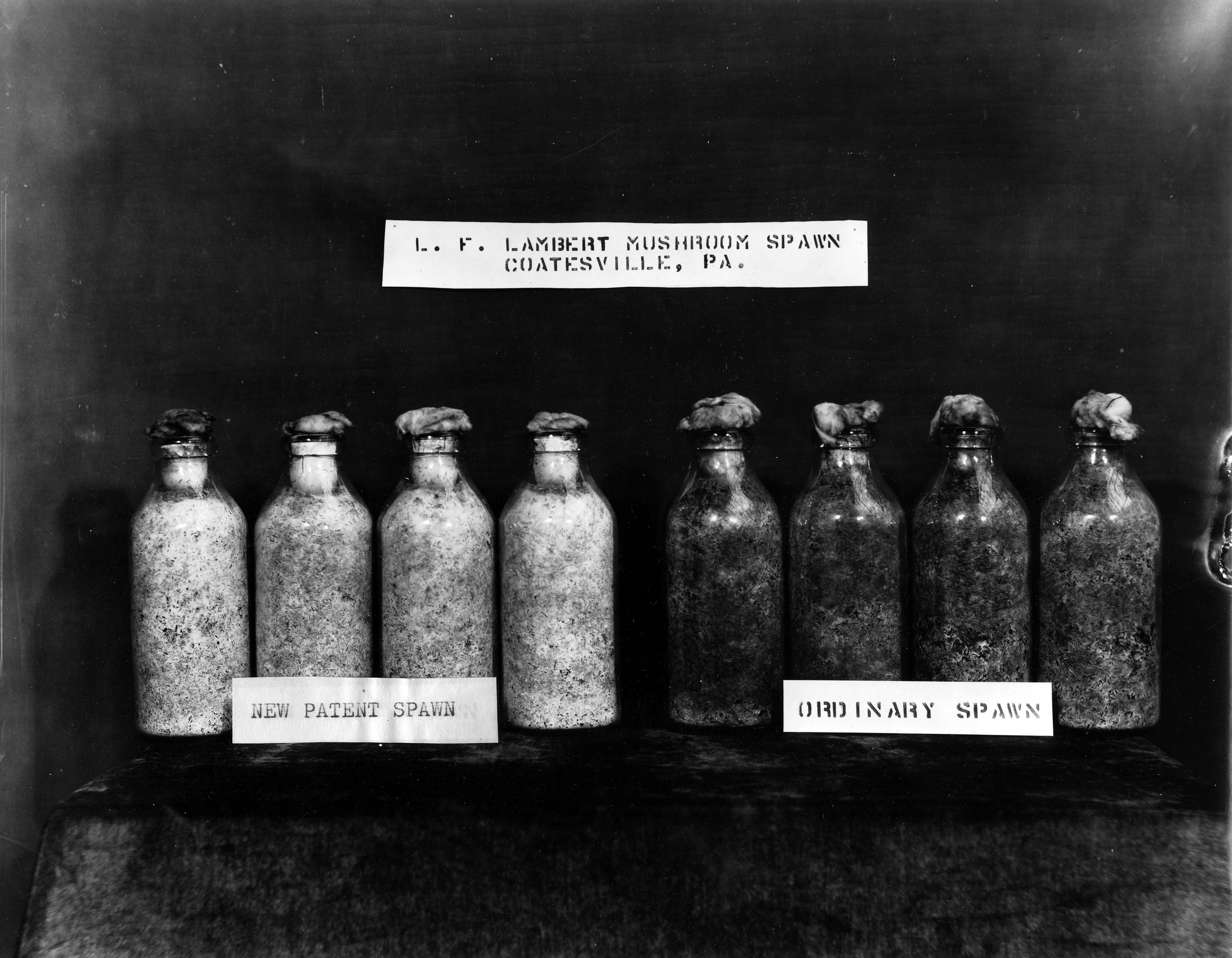 We all know that parents have a favorite child, but most of them at least try not to be this obvious about it. But you do you, L.F. Lambert.
This ca. 1925 photograph shows L.F. Lambert's new pure culture spawn for the Snow White mushroom shown on left; on the right is conventional spawn. The image is part of Hagley Library's collection of Keystone Mushroom Company and Louis F. Lambert Company photographs (Accession 1977.247).
Lambert began in the industry in 1903, when he began selling mushroom spawn to farmers growing mushrooms in caves near the Missouri River in St. Paul. Minnesota. In 1904, he founded The Keystone Mushroom Company and L.F. Lambert Spawn Company. In 1918, Lambert moved to Chester County, Pennsylvania, where he established mushroom plants first in West Chester, then Coatesville. In the mid 1920s, he discovered the method of growing mushrooms from spores.
This collection includes photographs of the "canneries" where mushrooms were sorted and packaged (many show the predominantly female, racially integrated workforce), mushroom growing houses, and mushroom culture (spawns and diseased specimens), some laboratory scenes, and public relations pictures showing mushroom cookery.