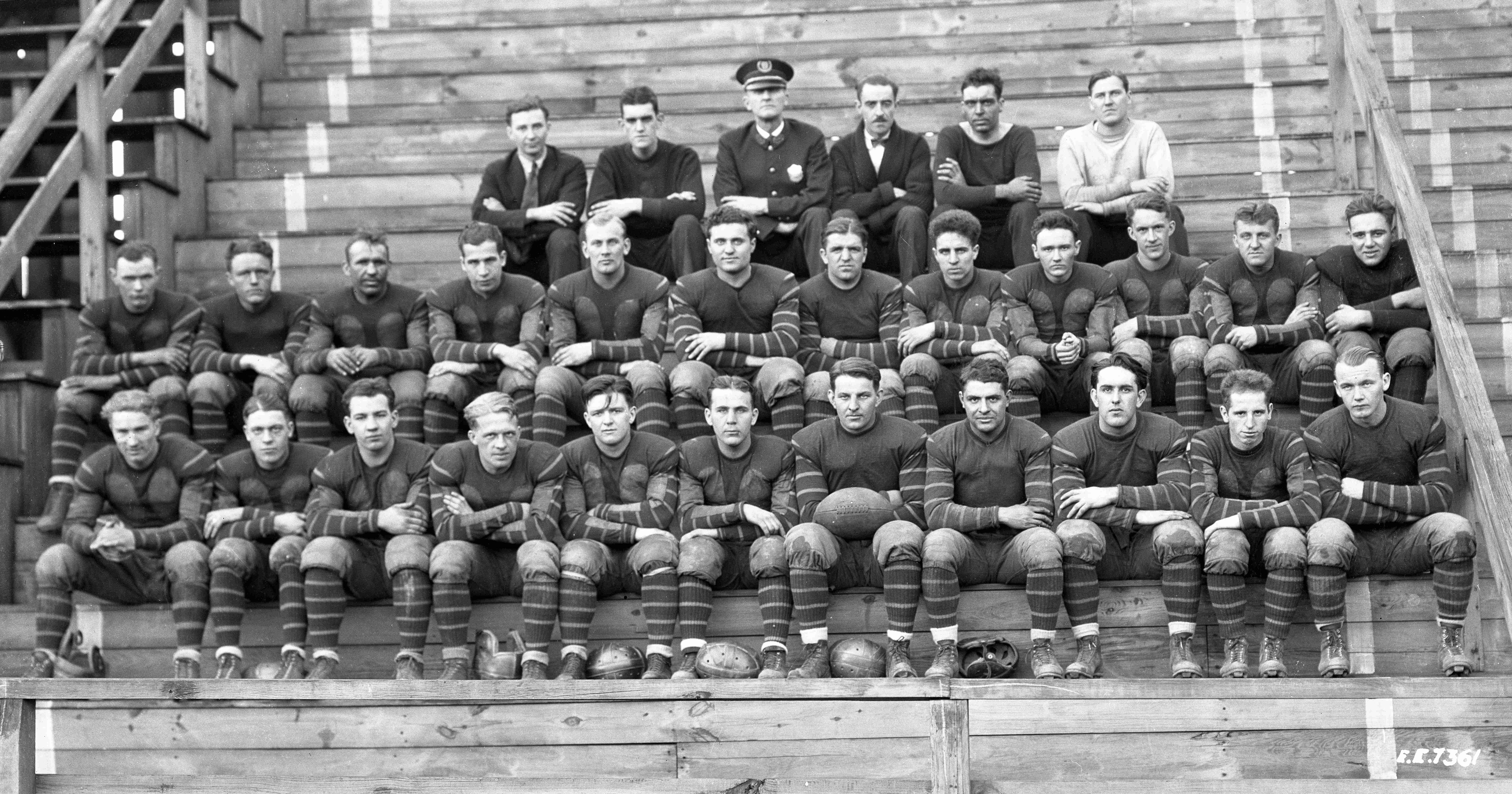 We're doing our part to muster up some Super Bowl spirit as we head into the weekend today. This negative photographic image of the Pennsylvania Railroad's apprentice boys football team was taken on October 11, 1926. The Altoona Works Apprentices were first organized around 1911. The year this photograph was taken, they were defending their title as the Blair County champions of 1925.
Incorporated in 1846, the Pennsylvania Railroad Company became the largest railroad in the United States in terms of corporate assets and traffic from the last quarter of the nineteenth century through the mid-twentieth century.
In 1849, the company selected Altoona, a small town based around a few iron forges, as its headquarters for its rail operations over the Alleghenies. Their prominence in the industry soon transformed the town as new employees established homes and the company cooperated in building infrastructure to accommodate them.
In 1878, the company assisted in the creation of the Altoona Cricket Club and the establishment of Cricket Field, a sports ground that would also serve as the site for company sponsored, industrial recreation events that included baseball and football games, tennis matches, track and field events, equestrian competitions. Altoona residents continued to use the field for these and other recreational purposes until 1959, when the railroad sold most of the land to the American Stores Company, which razed the site in favor of a shopping mall.
This item is part of Hagley Library's Pennsylvania Railroad negative collection (Accession 1993.300), which consists of more than 5,200 negatives from the official Pennsylvania Railroad files, mostly documenting Pennsylvania Railroad trains, tracks, equipment, and facilities. The collection also contains numerous views of similar facilities and equipment on other railroads, of nearby buildings and properties, or of standardized equipment and accessories that were collected by the Pennsylvania Railroad for reference. 
These negatives were digitized to positives for online access. Many of the digital images are black-and-white, low resolution copies produced from the original negatives. To view this collection online now, click here to visit its page in our Digital Archive.