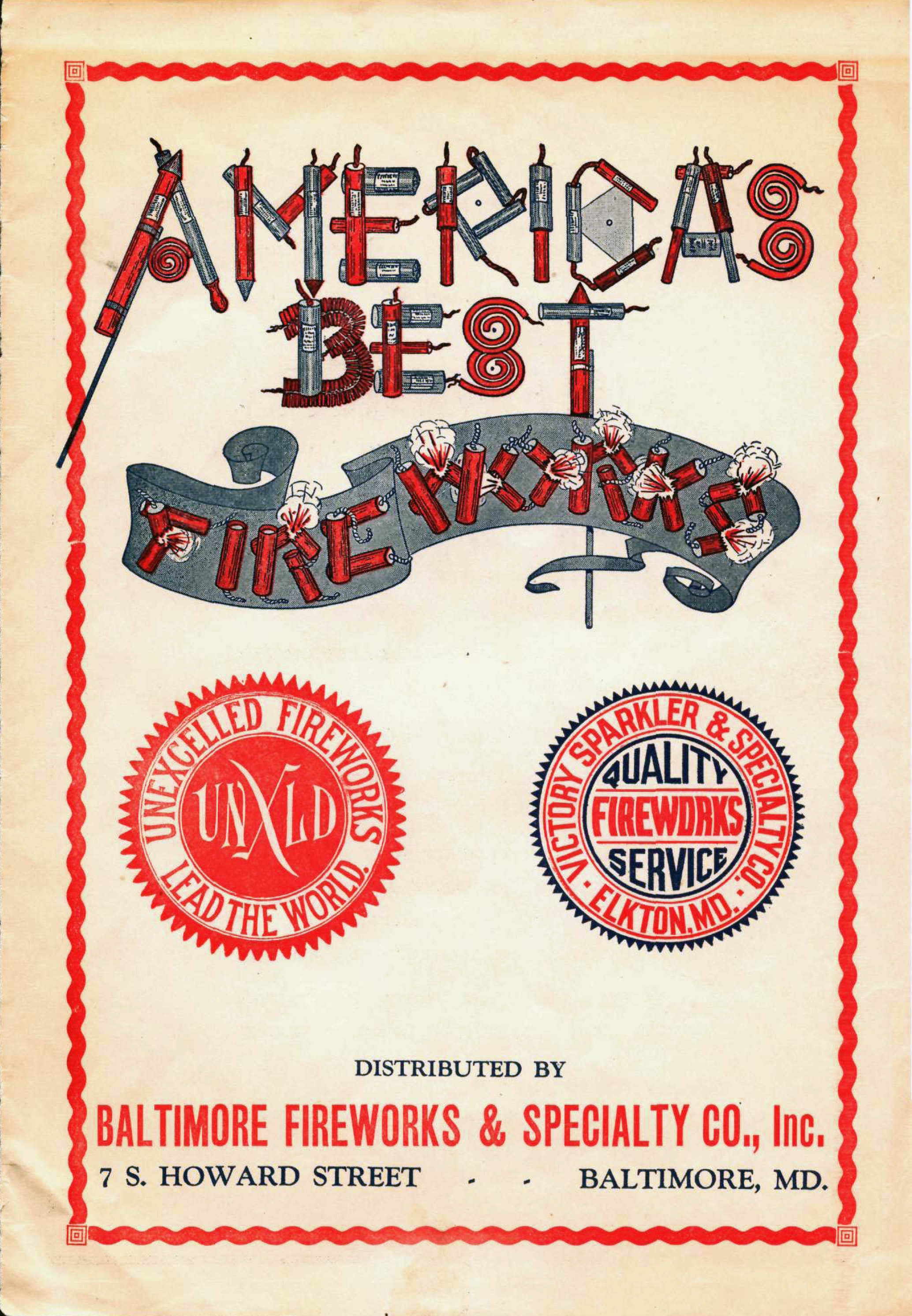 We're so excited for Hagley Museum's big fireworks show tonight that we're getting started a little early with this 1927 catalog from the Baltimore Fireworks and Specialty Company.
This catalog is part of Hagley Library's collection of trade catalogs and pamphlets.The trade catalogs contain lists, often illustrated, of items sold by an assortment of manufacturers, mostly American.
The pamphlets largely consist of promotional materials, although other subjects are also included. You can view it online now in our Digital Archive, along with other materials from this collection dating from 1783 to 1988 by clicking here.