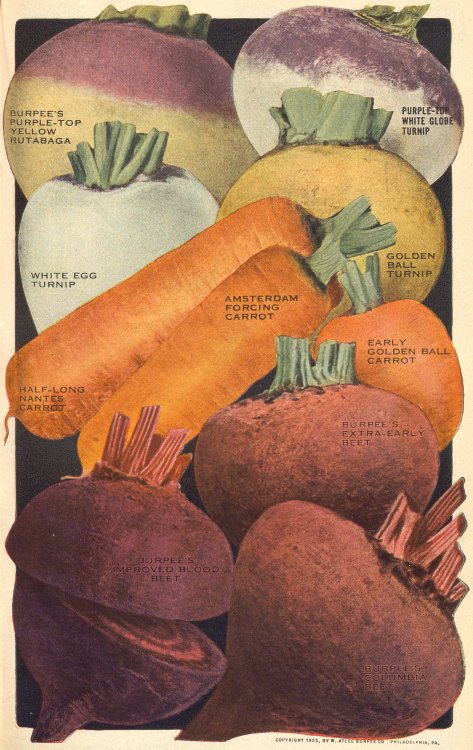 Winter is here, and that means trading in #FloralFriday for u2026 #RootVegetableFriday? Doesn't quite have the same ring to it, though they probably said the same about Burpee's "Improved Blood Beet", and look how that turned out. Everyone loves those now.
These hardy winter veggies were found in the 1924 issue of Burpee's Farm Annual (also known as Burpee's Annual, Burpee's Annual Garden Book, Burpee's Seeds, and Burpee Gardens), published by W. Atlee Burpee & Company of Philadelphia, Pennsylvania.
This catalog is part of Hagley Library's Trade Catalog collection, along with issues of the same from 1897, 1883-1884, 1886-1889, 1891-1902, 1904-1916, 1917-1961, and 1963 through the 1970s.