Hagley Library recently announced the opening of the Batten, Barton, Durstine & Osborn, Inc. (BBDO) records. To double your pleasure, double your fun, we now highlight books related to this archival collection that are cataloged separately. For insight into these four advertising men as authors, please read on.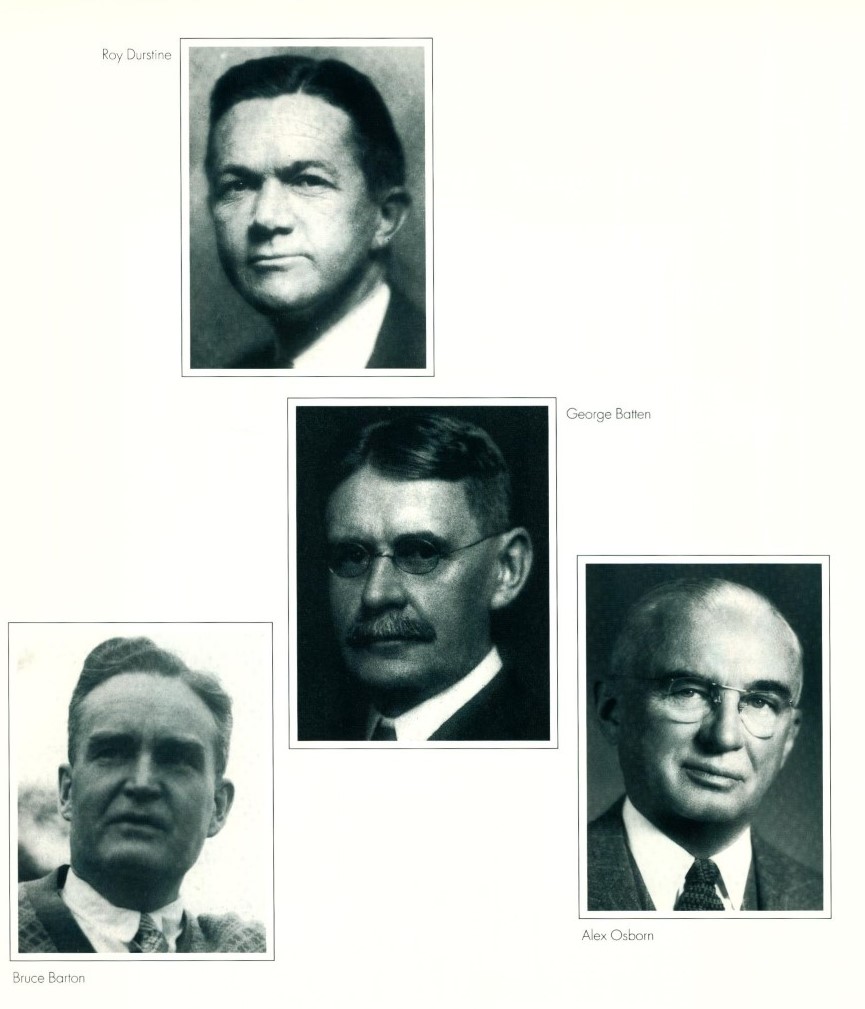 The first to enter the business was George Batten, a farm boy and cattleman from New Jersey. Batten opened his newspaper advertising agency in 1891. Hagley holds two of the marketing tools he created for his clientele. One of them, George Batten's directory of the religious and agricultural press of the United States (1895), suggests that churchgoers are "the people in your community who are the most desirable customers." Complementing that population with the agricultural segment, Batten gives his clients access to three-quarters of the American marketplace.
Bruce Barton grew up as the son of a preacher. His 1932 introduction to The autobiography of William E. Barton (his father) reveals the influence of small-town life, Judeo-Christian values, and hard work on his vision of the American dream. Barton offers modern takes on Jesus and the Bible in The Man nobody knows (1924) and The Book nobody knows (1926). His editorials from the popular press are reprinted in the anthology, Better days (1924).
Roy Durstine worked as a reporter for the New York sun and handled public relations for Teddy Roosevelt's 1912 presidential bid. As an advertising man, he pioneered commercial radio broadcasting. The heart of his 1920 book, Making advertisements and making them pay, is its chapter on sincerity, a quality that Durstine finds radiating from every successful campaign. He writes, "all that advertising needs to do is to show the merchandise, describe it truthfully and keep on doing these things—forever."
Alex Osborn ran a small agency in Buffalo, New York. Shortly after Barton and Durstine opened their firm in 1919, Osborn joined them and eventually moved to New York City. Osborn's legacy is his trail-blazing work on the creative process. In How to think up (1942), we see the emergence of a group method that bars judgment and welcomes wildness. Osborn coined the term "brainstorming" and promoted the technique in Your creative power: how to use imagination (1948).
After the George Batten Company merger with Barton, Durstine & Osborn in 1928, The New Yorker magazine reported that the partners took a terrible ribbing about the corporate name. A quip from the Jack Benny radio show brought them instant fame as the agency whose name sounds like "a trunk falling downstairs."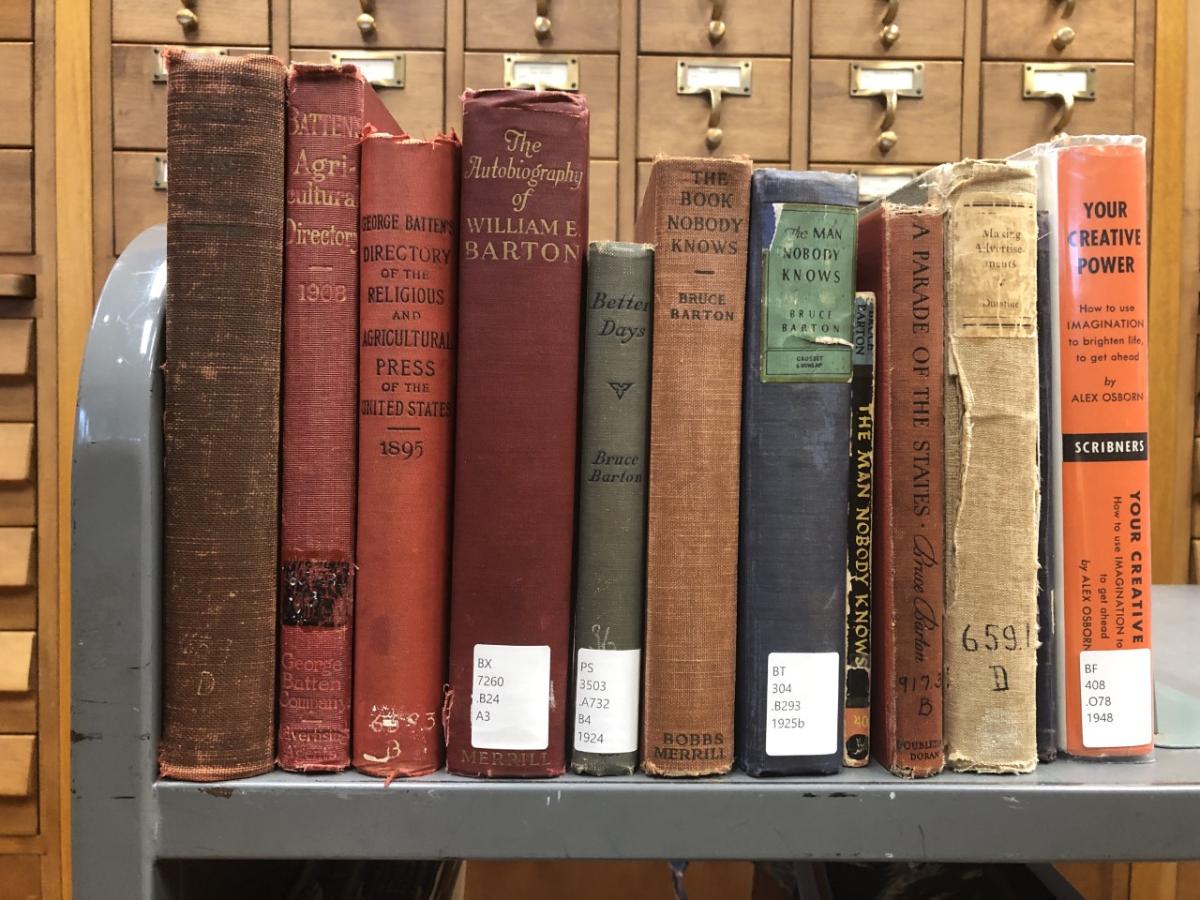 Click here to unpack resources in Hagley's online catalog on the legendary Batten, Barton, Durstine & Osborn, Inc.
Alice Hanes is Technical Services Librarian in the Published Collections Department at Hagley.