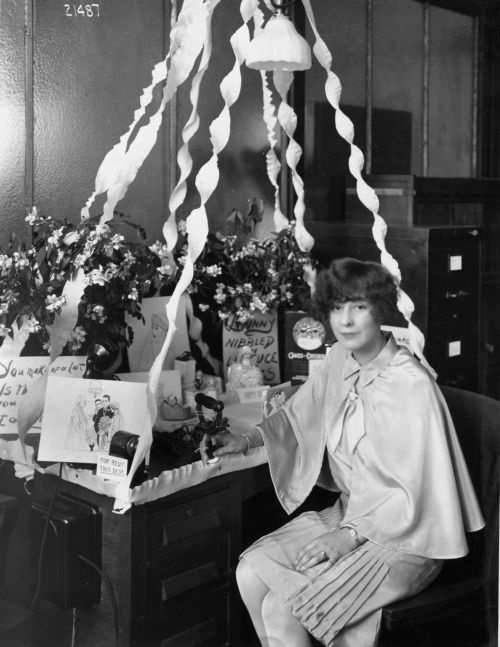 The second Monday in January is National Clean Off Your DeskDay, a chore assigned to you in 1982 by Anne Moeller, the daughter of William D. Chase, who, along with his brother Harrison V. Chase, founded Chase's Calendar of Events, an annual publication first released in 1958 to celebrate fake internet holidays since before there even was an internet.
To celebrate William D. Chase's now immortalized messy desk, we're posting this photograph of the decorated desk of the former Miss Davis, a stenographer in the I.C.A. department of the Westinghouse Electric & Manufacturing Company's South Philadelphia Works. Her desk was decorated by coworkers on March 6th, 1928 in recognition of her wedding engagement.
This photograph is from Hagley Library's collection of Westinghouse Electric Corporation Steam Division photographs (Accession 1969.170), which contains a number of similar examples of decorated desks documented by staff photographer Charles Yessel (1877-1953) for the company's house publication, Machine News. These images offer interesting insights regarding workplace culture, popular ideas about marriage, and gender in the 1920s and 1930s. To view more material from this collection, click here to visit its page in our Digital Archive.