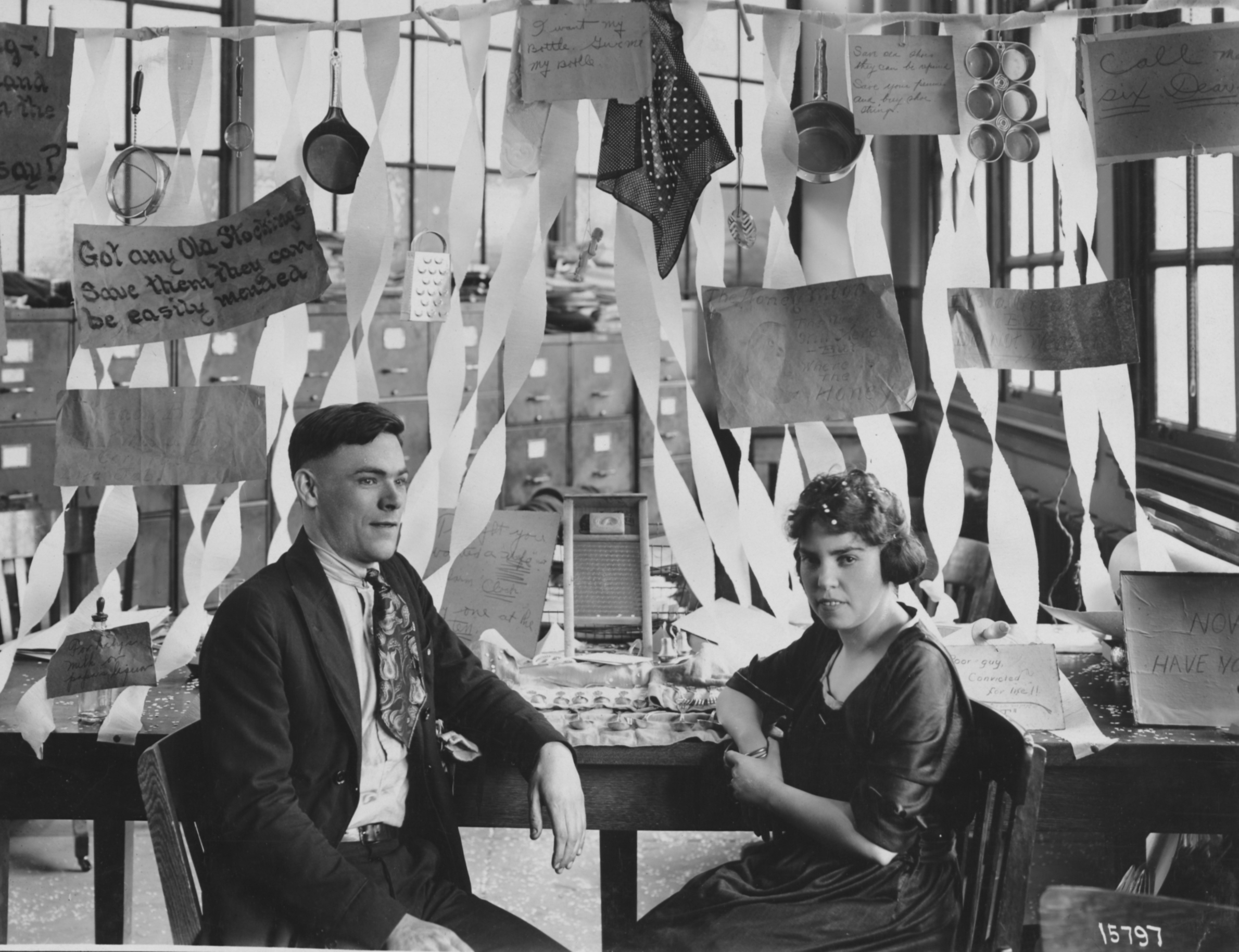 Spring is here and love is in the air - today we're paying a visit to a new happy couple, Mr. and Mrs. MacCune. 
This photograph, captured on this date, March 21, in 1921 shows the newlyweds at their place of work, in front of a desk decorated by their coworkers in recognition of their marriage.
This photograph is from Hagley Library's collection of Westinghouse Electric Corporation Steam Division photographs (Accession 1969.170), which contains a number of similar examples of decorated desks documented by staff photographer Charles Yessel (1877-1953) for the company's house publication, Machine News. These images offer interesting insights regarding workplace culture, popular ideas about marriage, and gender in the 1920s and 1930s.
To view more material from this collection, click here to visit its page in our Digital Archive.