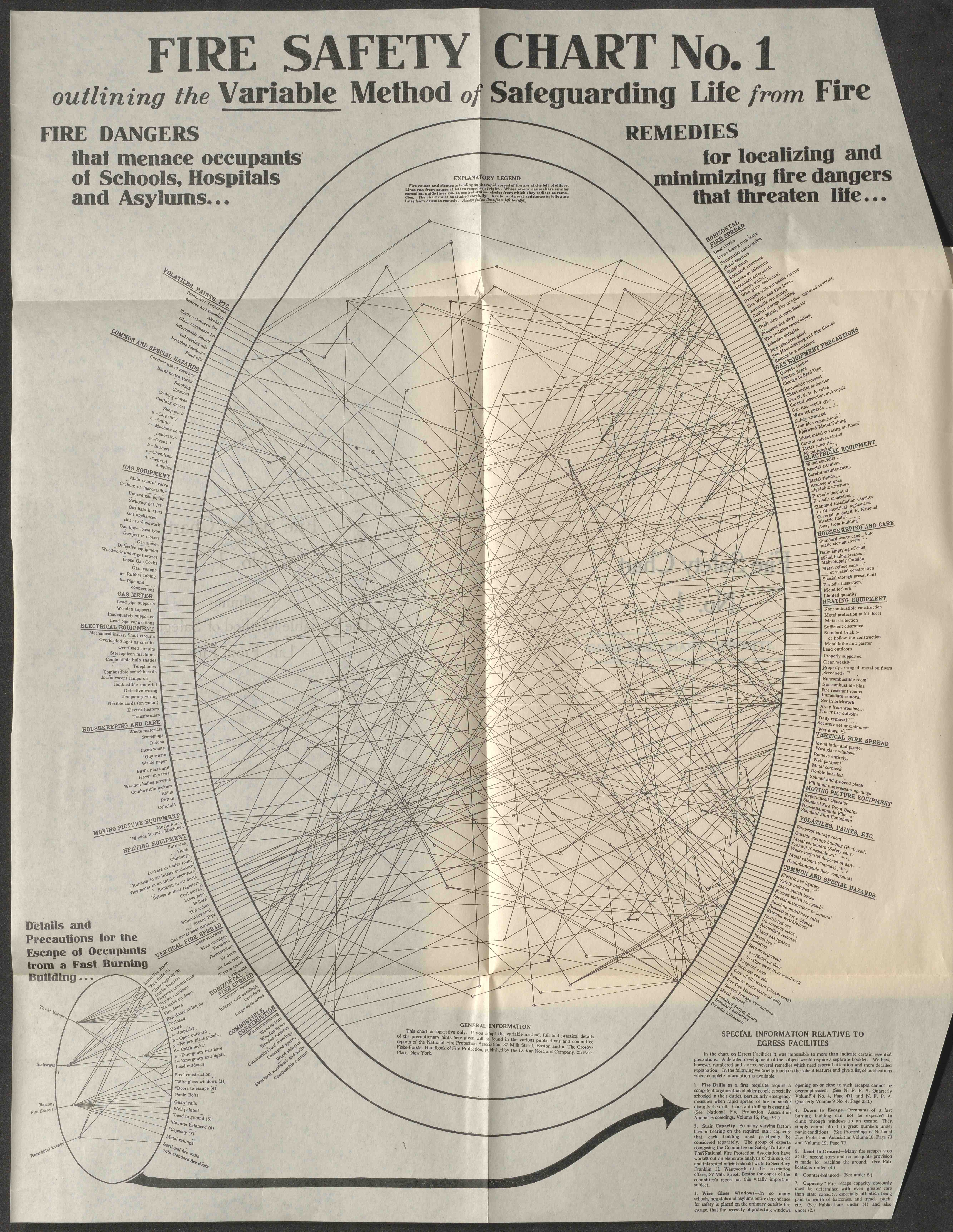 The first U.S. patent on a fire extinguishing system for buildings was granted on this date, February 10, in 1863.
Alanson Crane of Fortress Monroe, Virginia was granted U.S. Patent No. 37,610, which involved the installation of system of water pipes running through the walls and ceilings of a building. A stopcock valve with a locking cover located outside the building allowed a user to flow water through the pipes in the event of a blaze to extinguish the fire.
The arguably useful fire safety chart posted here is from the Grinnell Company's ca. 1919(?) catalog Fire Tragedies and Their Remedy. The catalog advertised the company's fire sprinkler systems for schools, hospitals, asylums, and other similar structures alongside grim accounts of notable fire disasters.
This item is Pam 98.80 in Hagley Library's collection of trade catalogs and pamphlets. To view it online now in our Digital Archive, click here.