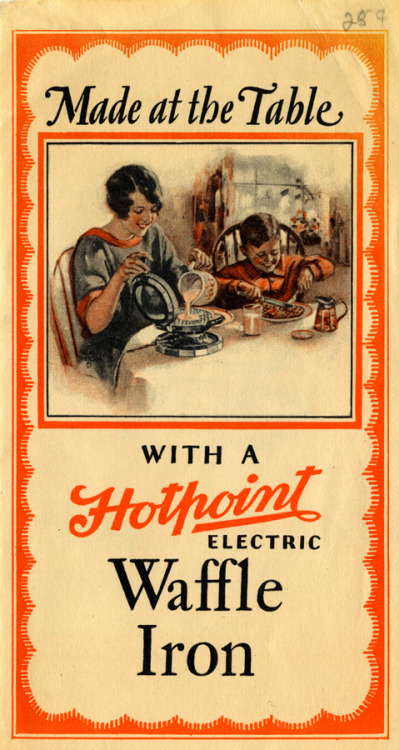 On this date, August 24, in 1869, the U.S. Patent Office issued its first patent for a waffle iron. Patent No. 94,093 was issued to Cornelius Swarthout of Troy, New York.
Swarthout didn't invent the waffle iron, which were a much older device originating in the Netherlands by the 14th century. But he did improve on the older design with the addition of a handle and clasp that assisted in opening, closing, and rotating the device.
In recognition of Swarthout's contribution to the history of invention and to breakfasts everywhere, we're sharing the cover of Made at the Table: With a Hotpoint Electric Waffle Iron, a ca. 1928 pamphlet advertising a line of electric waffle makers from the Edison Electric Appliance Company. This item is call number Trade Cat .E227 192- in Hagley Library's collection of trade catalogs and pamphlets.