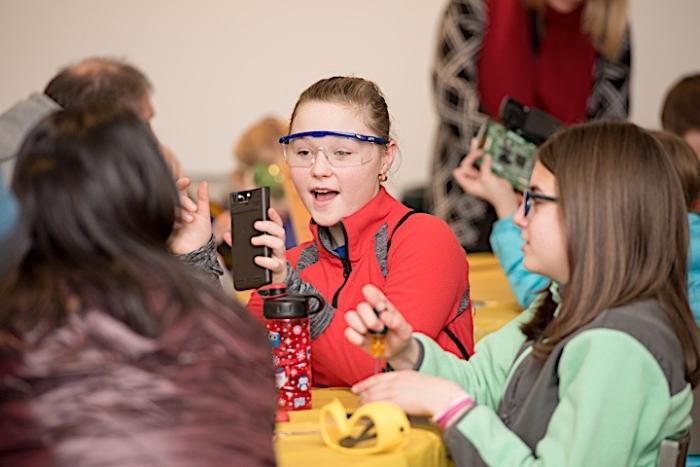 Invention Convention Presented by Agilent Technologies
NEXT DATE: | 10 a.m. to 4 p.m. |
category:
Family Programs, Science Saturdays |
location:
Library, Soda House
Hagley's Invention Convention, held April 30 and May 1, 2022, returns with science shows, robotics demonstrations, and hands-on activities.
In our two science shows, "Cool Chemistry" and "Fun with Physics," sometimes-intimidating subjects like chemistry and physics come to life and show us just how fun and entertaining they can be.
On Saturday, a local robotics team, MOE 365 FTC, will show off their robots and allow you to interact with their creations. You can also learn more about robotics, an interdisciplinary field combining engineering, computer technology, coding, and design.
At the Tinkering Tables, families can investigate the "insides" of an electronic gadget by using simple hand tools to take it apart. In the Create-an-Invention area, children can express their creative side by constructing an invention using everyday household items.
Held in Hagley's Soda House. Tickets are $10 for adults $8 children and includes admission to the rest of Hagley Museum. Free for Hagley members and children under six.
Advance tickets suggested, but not required.

Related Events