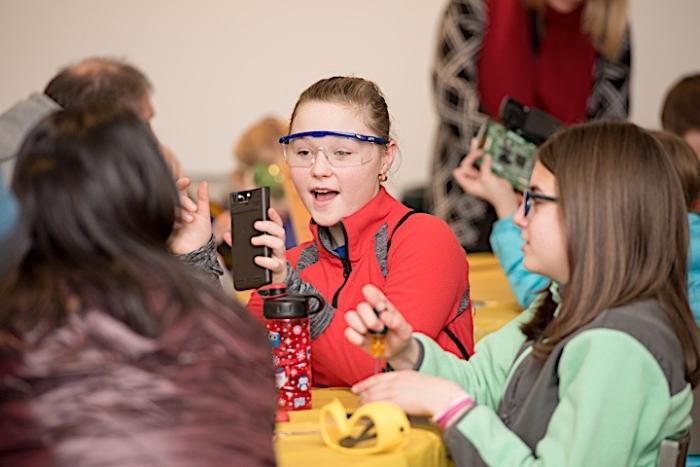 Invention Convention Presented by Agilent Technologies
NEXT DATE: January 15, 2022 | 10 a.m. to 4 p.m. | Saturday
category:
Family Programs |
location:
Upper Property, Field
Hagley's Invention Convention returns in 2022 with science shows, robotics demonstrations, and hands-on activities.
Two subjects that often make peoples' eyes glaze over with the thought of mathematical formulas and jargon are chemistry and physics. However, these disciplines are integral to our everyday lives from cooking, playing sports, driving a car, to powering our homes. In our two science shows, "Cool Chemistry" and "Fun with Physics" these sometimes-scary subjects come to life and show us just how fun and entertaining they can be.
•••
Science Shows  - Show Times 11 am, 1pm, & 3pm
Saturday: Fun with Physics presented by John-Eric Burgess
See the Laws of Motion in action in this awe-inspiring presentation!
Sunday: Cool Chemistry presented by Dr. Mike Stemniski
Enjoy the lights, colors, and booms of chemistry with fun demonstrations!
•••
Between shows, local robotics teams will show off their robots and allow you to try your hand at driving one of their creations. You can also learn more about the ever-growing interdisciplinary field of robotics as it combines engineering, computer technology, coding and design.
The crowd-pleasing Tinkering Tables and Create- an-Invention will unleash visitors' inner inventor.
At the Tinkering Tables, families can investigate the "insides" of an electronic gadget by using simple hand tools to take it apart. In the Create-an-Invention area, children can express their creative side by constructing an invention using everyday household items. To certify a job well done, a Hagley "patent" will be issued for every invention.
Held in Hagley's Soda House.
1 other occurrence.
January 16, 2022
Related Events