October is American Archives Month, a time to celebrate archival collections and the archivists who work to collect, preserve, and make those collections accessible to the public. Hagley Library and other archives and special collections located in the larger Philadelphia area are lucky to have the advocacy of Archives Month Philly, a month-long celebration of archives coordinated by the Delaware Valley Archivists Group.
A regular participant of Archives Month Philly is The Wagner Free Institute in Philadelphia which, for the past few years, has organized a Lantern Slide Salon that allows local institutions to display their glass lantern slides using the Wagner's lantern slide projector (or "magic lantern").
When I saw the Wagner's call for participants for the 2017 Lantern Slide Salon, I immediately thought of the collection of lantern slides from the Ferracute Machine Company (Accession 1987.244). The lantern slides in this collection document the exploits of Henry Janvier, an American engineer, as he traveled through China in 1898 to install coining presses for the Ferracute Machine Company.
While these slides are fascinating, they do not receive much use by researchers. The beautiful imagery, combined with my desire to draw more attention to this collection, made it the just the sort of collection I felt was perfect to feature at the Lantern Slide Salon.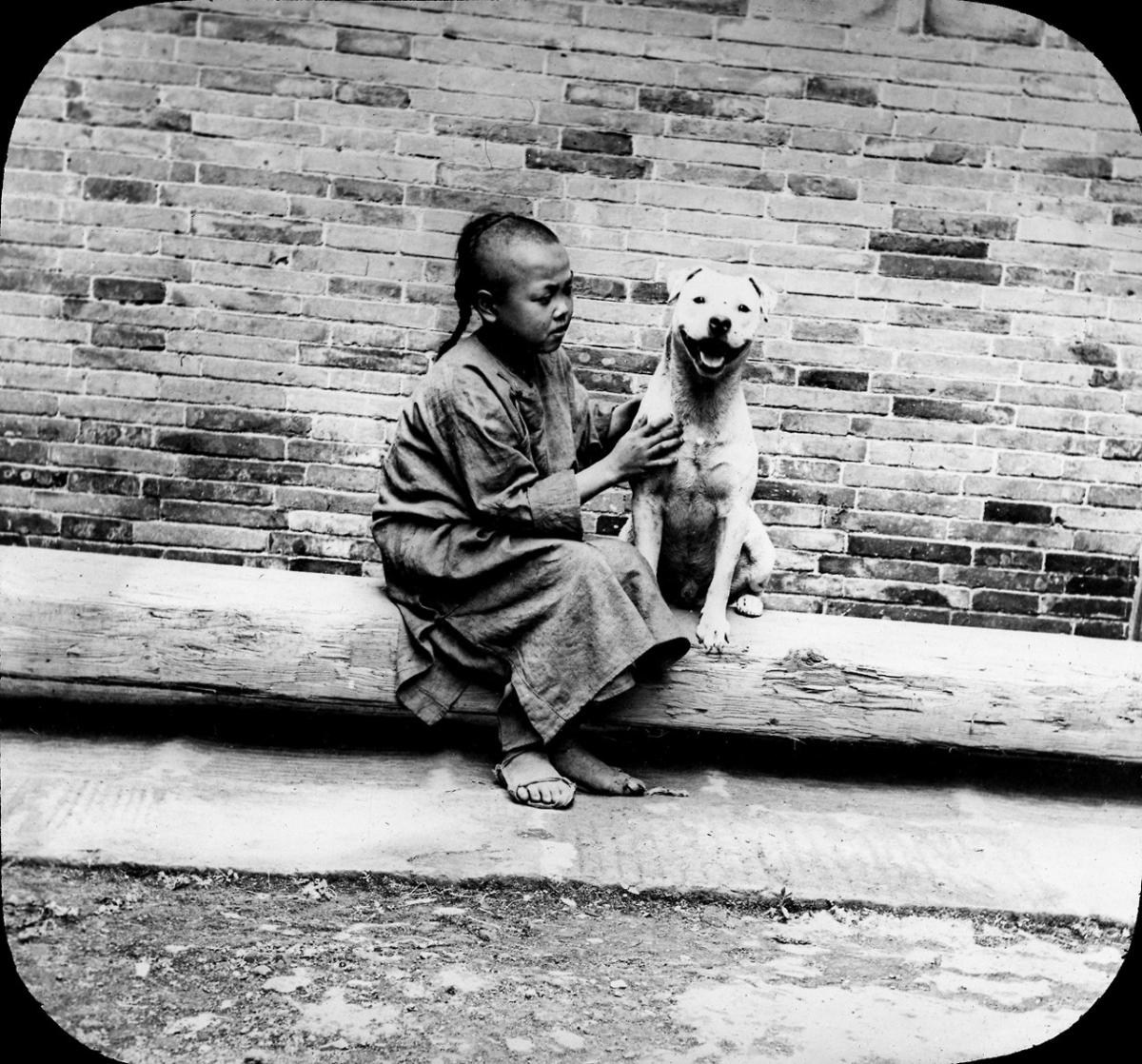 After noticing that we also held the papers of Henry Janvier (Accession 1925) in our Manuscripts & Archives, I suspected that there were some excellent stories behind the slides. With the perfect photos and a compelling story, what I needed next was an excellent storyteller. For that, I turned to Hagley Historian Lucas Clawson.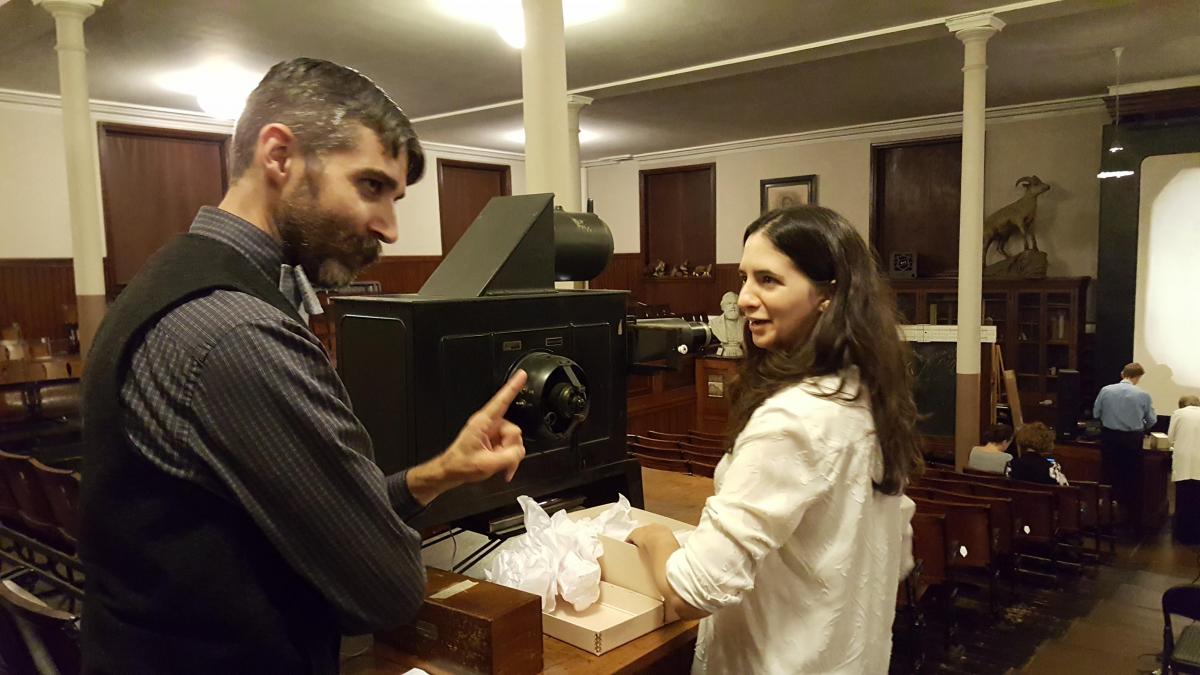 Lucas was an enthusiastic collaborator who diligently dug into the letters and accompanying newspaper articles of the Janvier collection and was able to weave an entertaining and informative story centering around Janvier's translator's dog, a bull-terrier named Snooks.
Seeing the lantern slides displayed as they were intended was an amazing experience. Though we have digitized some of these lantern slides and are able to zoom in on the details of these slides with the click of a button, nothing compares with the experience of seeing the slides displayed at their full size in front of a captivated audience.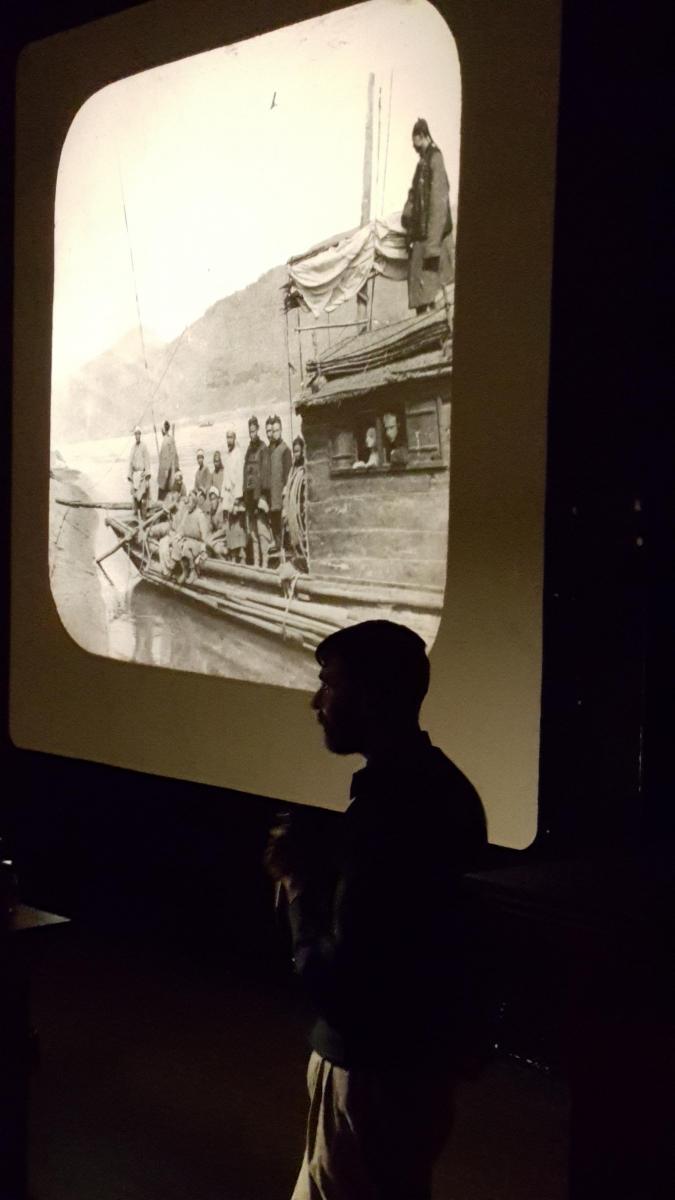 If you missed out on this year's Lantern Slide Salon, but would still like to attend an Archives Month event, you can check out the Archives Month Philly website for upcoming events, including Hagley's Film Viewing and Open House taking place on October 28, 2017.
To view a selection of the Janvier slides, check them out in our Digital Archives.
---
Lynsey Sczechowicz is the Audiovisual Reference Archivist at Hagley Museum and Library.