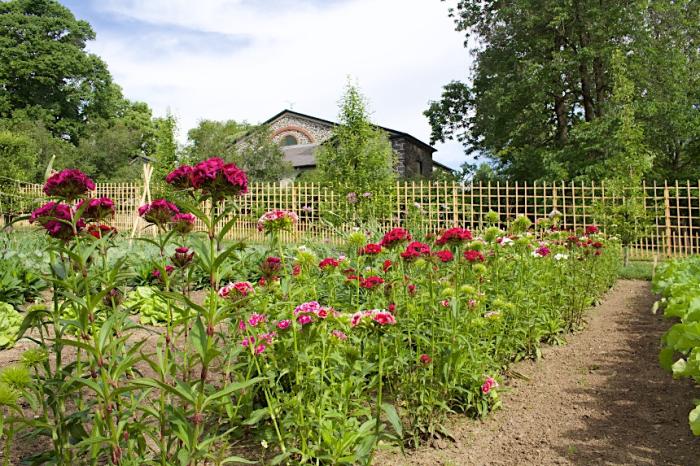 Farm-to-Table Dinner
NEXT DATE: | 6 p.m. |
category:
Adult Programs, Family Programs, Member Events |
location:
Barn
Please join us for the second annual members-only, family-style, Farm-to-Table dinner. This unique experience will be held on Tuesday, September 24, at 6 p.m. at the Hagley barn. Taste Catering of Columbus Inn has created a mouth-watering menu that features garden delicacies from area farms and produce grown on Hagley's property. A reception with complimentary wine and beer will begin at 6 p.m. with seating for dinner at 6:45 p.m. Feel free to bring your own favorite beverage to complement this tasty menu.
Seating is limited. Reservations required. The cost is $85 per person.
Click here to purchase tickets or call the membership office weekdays at (302) 658-2400, ext. 235.
Farm-to-Table Menu:
Hors d'oeuvres: Meat & cheese; chips and salsa; fresh garden crudité; honey and black pepper whipped goat cheese, pickled peach and country ham crostini; chilled yellow tomato and gazpacho with corn and avocado; and Memphis hot chicken on a biscuit
First Course: Tomato/mozzarella salad, gyro spiced carrots and beets with whipped feta
Entrée: Organic chicken breast with late summer vegetable Panzanella salad and tender braised beef short rib with Hagley potatoes and seasonal vegetables
Dessert: Fresh fruit cobbler
Beverages: Iced tea and water
Related Events