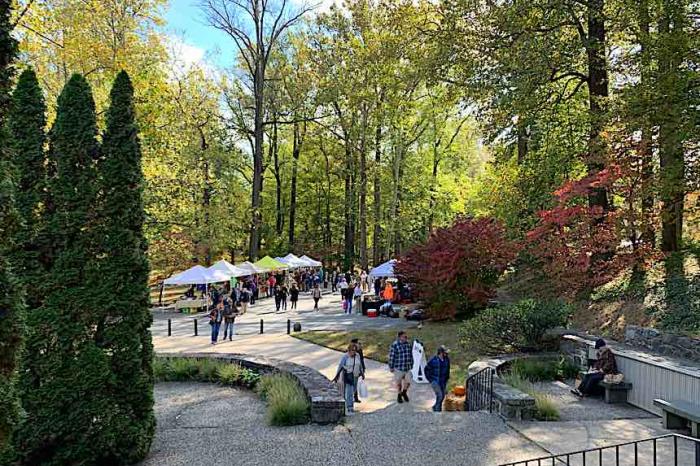 Hagley Craft Fair
NEXT DATE: October 17, 2020 | 9:30 a.m. to 5 p.m. | Saturday
category:
Family Programs |
location:
Library, Upper property
NEW FOR 2020 - The Hagley Craft Fair is now a one-day event, with all vendors outdoors.This event has received State of Delaware approval based on their Covid-19 guidelines for events. Attendance will be limited. 
Advance timed tickets will be required. Watch this page for ticket sales the week of September 21.
This marketplace brings talented artisans from the Mid-Atlantic area to display and sell fine arts, crafts, and gourmet items. This premier show will feature works in wood, pottery, jewelry, fibers, metal, and other media and includes a specialty food market. Admission is $5 and free for Hagley members and children five and under. Use Hagley's Buck Road East entrance off Route 100 in Wilmington, Delaware.
Click here for a list of current craft fair vendors.
Bad Weather Date is Sunday, October 18.
Related Events