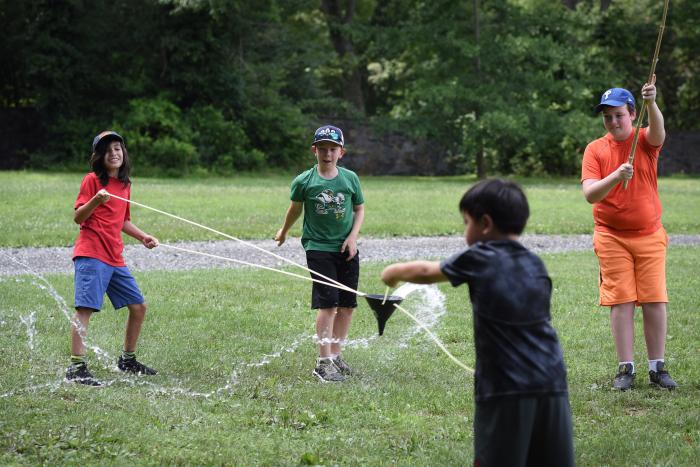 Summer Saturdays at Hagley Museum
NEXT DATE: June 10, 2023 | 11 a.m. to 3 p.m. | Saturday
category:
Family Programs |
Spend a Summer Saturday at Hagley and relax with fun outdoor activities. Included in admission and free to members. 
Check out Hagley's Science Saturdays taking place on the same day!
For more summer fun, check out Fishing on the Brandywine.
•••
Activities Scheduled:
June 10 - Homemade Toys - Discover the fun of homemade toys that kids made before mass produced toys.  As a take away, kids can make their own play dough.
June 24 - Music of Yore - Hear the music of times past.  Learn how the factory families entertained themselves with autoharps, parlor organs, and other instruments.  
July 8 - Wooden Boat Races - Come sail away this Saturday as young visitors decorate, then sail, a boat in one of Hagley's mill races.
July 22 - Water Balloon Games - Compete in Volleyballoon, Balloon Ring Toss, and Water Balloon Long Shot.  
August 12 - Send a Telegram - Before the days of texting, folks sent telegrams. Learn how they did it.  
August 26 - Let's Build a Kite - Make a kite! If the wind is right, it might take flight.  
5 other occurrences.
June 24, 2023
July 8, 2023
July 22, 2023
August 12, 2023
August 26, 2023
Related Events