Wednesday, February 16, 2022
We've all been there: you're ravenous and parched; and you need to find something to eat or drink – QUICK! Here comes the office, train station, or highway rest stop vending machine to the rescue. You grab your granola bar and bottle of water and you're on your way. Crisis averted.
What other crises could be avoided with a strategically placed vending machine?
While hunger and thirst are the most common problems to be solved by vending machines today, these convenient contraptions have been around in one form or another since at least the late 1800s. The first vending machines popped up in London, England, and dispensed things like stamps, envelopes, and postcards. The machines were usually in public spaces like post offices or railroad stations. In the years that followed, vending machine offerings expanded to include cigarettes, contraceptives, electronics, and yes, even automobiles. So, I hope it won't surprise you when I admit that we have two very unique vending machines in our museum collection.
The first, a DuPont Toothbrush Vending Machine, has been in our collection since 1997. This machine was manufactured by the DuPont Company around 1965, and it dispenses cellophane wrapped nylon toothbrushes.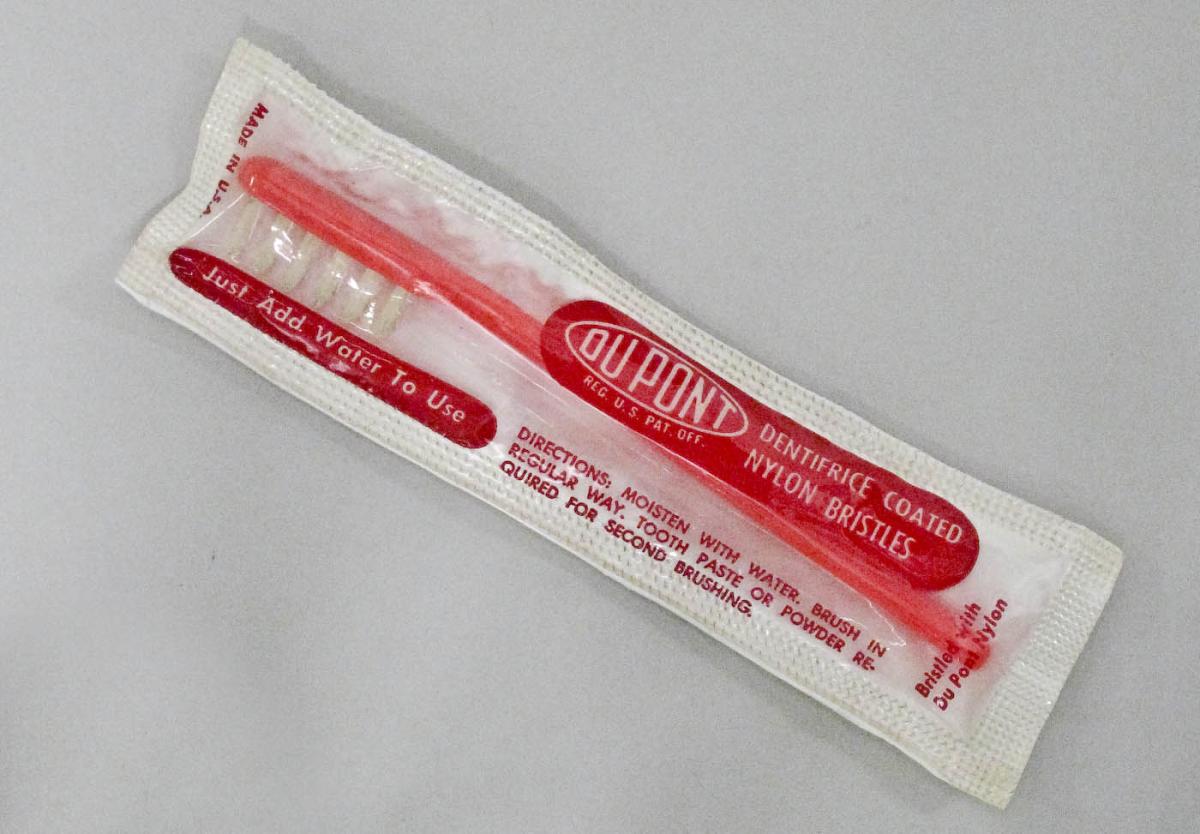 The second vending machine is brand new to our collection, but our desire to add one to the collection has been long-lived. Hagley has been on the lookout for a nylon vending machine since at least the early 2010s! We finally got our chance to acquire one from donors Kevin and Tracy Neilson of Seaford, Delaware. The Neilsons reached out to Hagley earlier this year. The vending machine had been in their possession since 2004, after they found it in the attic of a building that used to house The Railroad Café, which occupied a part of the Delmar Union Store in Delmar, Delaware.
The building stood across the street from the railroad depot. Imagine: you're coming off the train and realize that your nylons have a run! A quick glance across the street gives you a glimmer of hope – maybe they've got a nylon vending machine so that you can get on confidently with your day!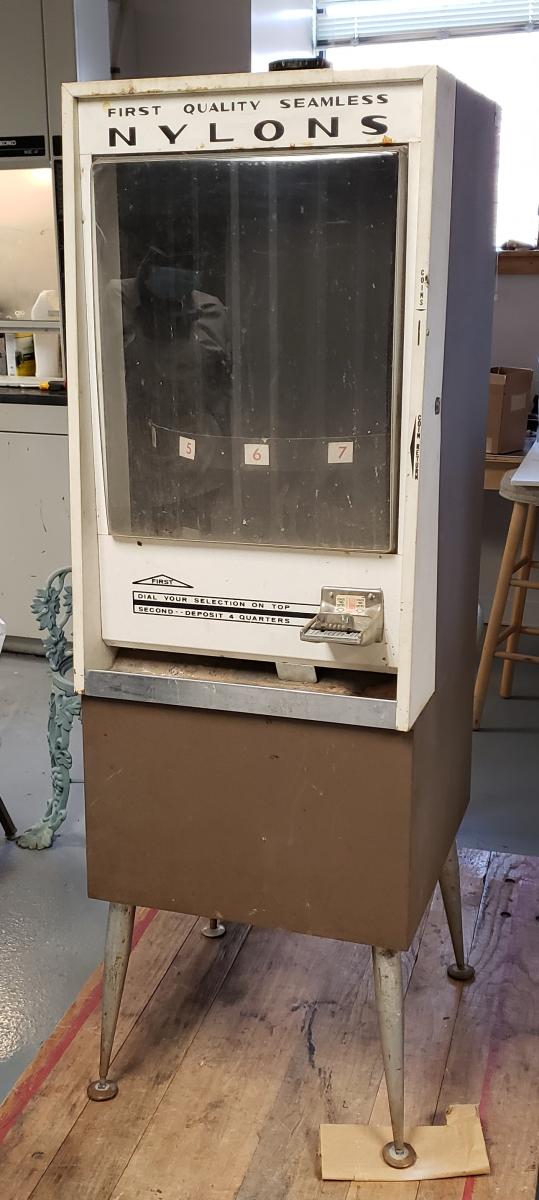 Interested about the history of Nylon, or want even more background on vending machines? Here are some links to explore:
The Hagley Vault: The First U.S. Patent for an Automatic Liquid Vending Machine
Hagley Digital Exhibits, Silent Clerks: Vending Machines
Hagley Digital Archives: Nylon
How the invention of nylon stockings helped liberate Europe and women
Watch The Wonderful World of Nylon film from 1964 
Watch The Rowe Candy Merchant film from 1954
Hagley Digital Archives: Automatic Merchandising Company album
---
Caroline Western is the Museum's Curator of Collections​ at Hagley Museum and Library.