Sunday, September 22, 2019
An earlier post this year explored the engaging process of data visualization through a recent acquisition entitled Dear Data.  A compelling new accession captures the graphic representation of information at the turn of the 20th century, W. E. B. Du Bois's Data Portraits: Visualizing Black America.  Published in 2018, this book is the first printed compilation of illustrative charts on the "American Negro" displayed at the 1900 Exposition Universelle in Paris.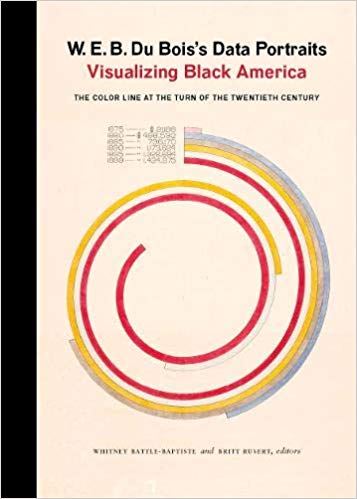 In the Pavilion of Social Economy at this world's fair, the United States presented a variety of material on contemporary conditions of African Americans.  Organizers of the exhibit aspired "to educate patrons about the forms of education and uplift occurring at black institutions and in African American communities across the US South."1  They curated some 500 photographs depicting scholarship, business, and cultural pursuits.  They collected 200 books written by African American authors and poets.  And they recruited Dr. Du Bois to characterize social progress among African Americans in the decades since Emancipation.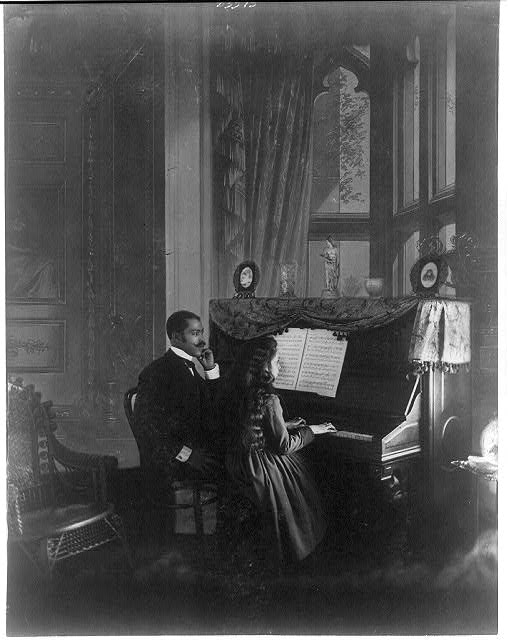 The pioneering sociologist and his students at Atlanta University prepared 63 vivid, hand-drawn posters on two themes:  a case study of the "Georgia Negro," and a series on American descendants of enslaved Africans.  They used "clean lines, bright color, and a sparse style to visually convey the American color line to a European audience."2  The editors of this volume, issued in tribute to Du Bois on the 150th anniversary of his birth, connect his modern methods of graphic design and social science with success in illuminating the inherent dignity of African Americans while exposing racial oppression to a global audience.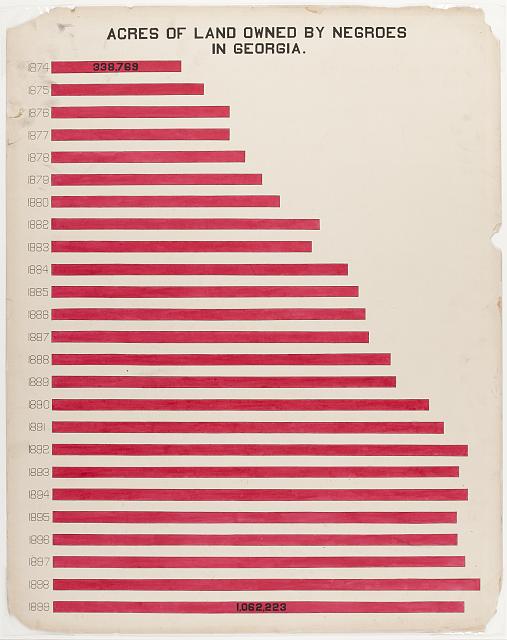 The "American Negro Exhibit" toured at other fairs before finally being deposited at the Library of Congress.  Through this institution, digitized images of these fascinating photos and charts are accessible online, as well as the preliminary list of books and pamphlets by African American authors.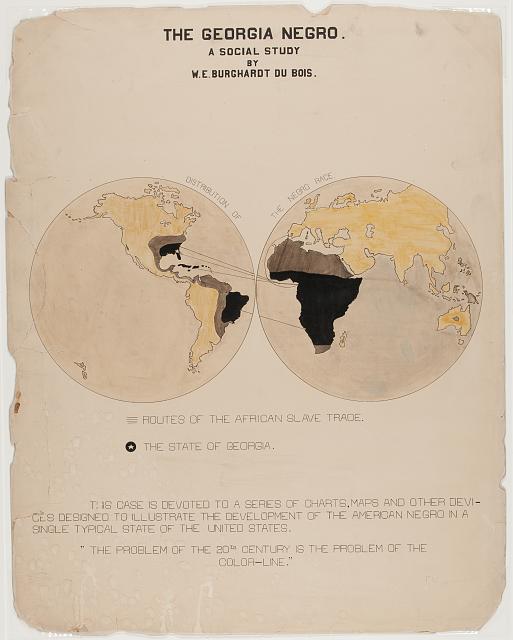 ---
Notes
1. Battle-Baptiste, Whitney and Britt Rusert, eds.  W.E.B. Du Bois's Data Portraits: Visualizing Black America (New York: Princeton Architectural Press, 2018), page 9.
2. Ibid., page 16.
---
Alice Hanes is the Technical Services Librarian at Hagley Museum and Library.​