Monday, February 18, 2019
Within our more than 65,000-piece museum collection, there is a group of approximately seventy watercolor and oil paintings that has fascinated me since I began working at Hagley. Over time I was fortunate to learn what some of them were used for but not all. Last summer I had the time to delve into each of these paintings and finally learned that DuPont used them.
Beginning in the late 1890s, DuPont began commissioning artists to create paintings on specified subjects which represented their products.  The earliest and largest group were used to promote purchasing smokeless gunpowder for hunting. Topics focused on hunting and trapshooting. Most included sporting dogs – mostly setters. They were all used in a variety of ways being reproduced on calendars, trap hangers to hang in trapshooting clubhouses, envelope covers, postcards and prints.    
Of great interest to me were twenty-five paintings which were created to be used either on the cover of the DuPont Magazine or inside it for advertising.  "Five Generations" is the first painting created for the DuPont Magazine and it appeared on the cover of the January 1918 issue.  It is the only painting in the collection that shows the layout as it appears in the magazine with the title and date.   After this painting, the rest were painted so title and date had space on the painting to have it included during the magazine layout stage.  Sometimes that resulted in emptier space towards the top of the painting.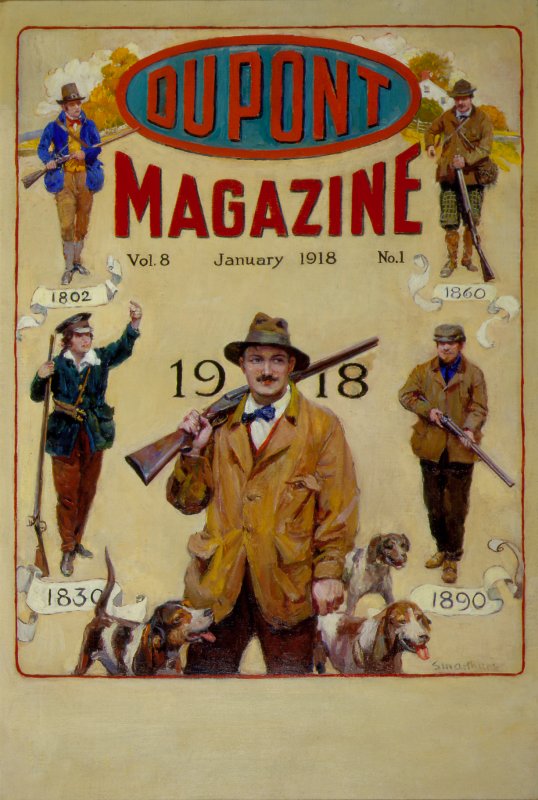 Paintings were commissioned for DuPont Magazine covers from 1918 to 1928 with most of them from 1919. Artists included Herbert Stitt, Charles MacLellan, George Pierce, Harvey Dunn and more. Topics included hunting and trapshooting; dynamite and blasting for coal mines and agricultural uses; Fabrikoid (DuPont's artificial leather); World War I; paints; and even Scrooge for a 1926 December issue.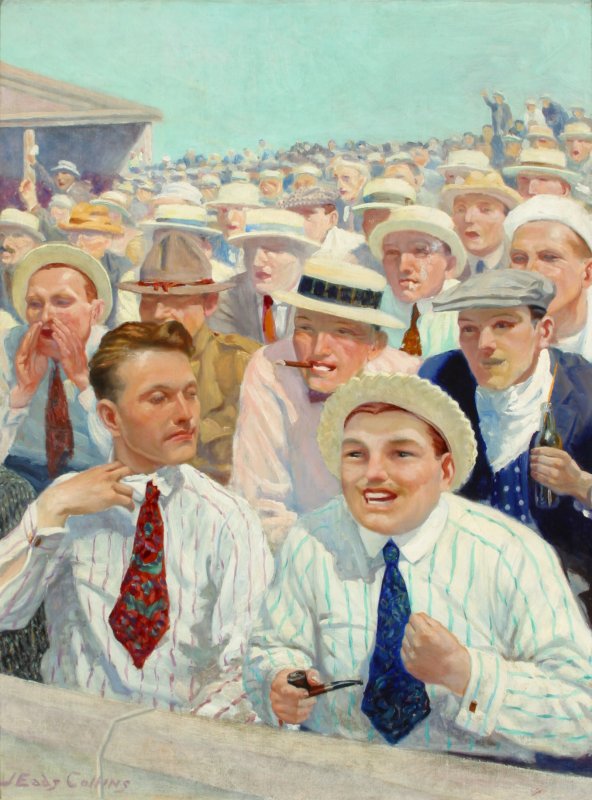 During the 1920s, paintings were commissioned for print advertising in magazines such as Good Housekeeping for advertisements on DuPont paint.  Most of these feature DuCo car paint but there are also paintings made to promote DuPont furniture and house paint. Many of these include women so that is the market they were producing these advertisements for.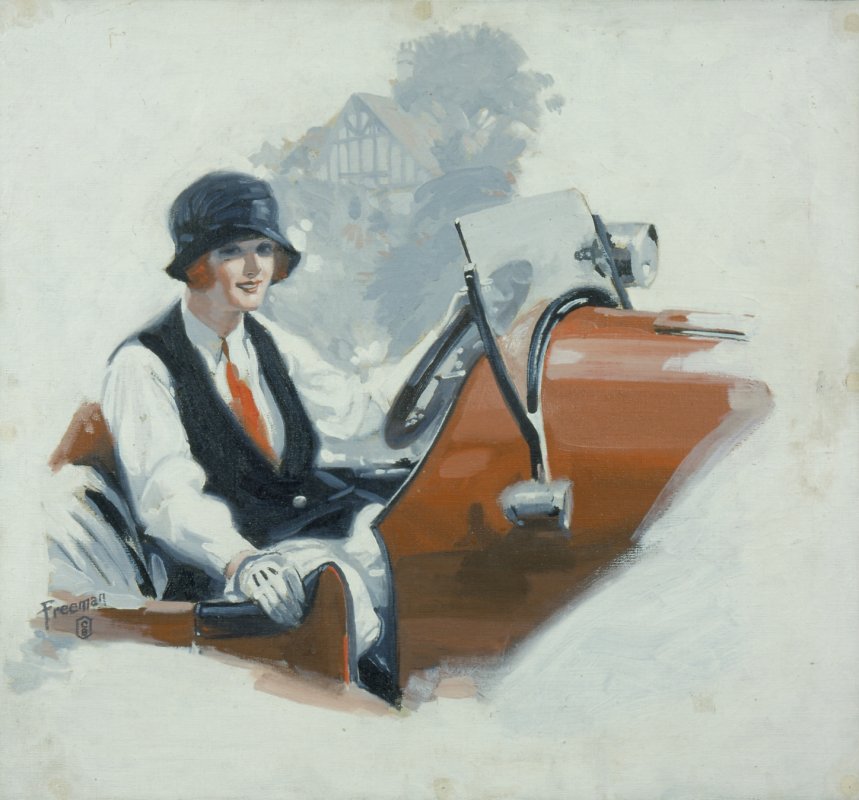 The largest benefit that resulted from this research project is that they are now online for all to see.
---
Debra Hughes, is the Museum Curator of Collections and Exhibits at Hagley Museum and Library.