The stabilization and mending of documents, photographs, books, and other materials held by the Hagley Library takes place in the Library Conservation Laboratory.
When collections are undergoing conservation treatment, they can occupy vast areas of space. Until recently, the library's lab was specifically designed around the treatment and binding of books. However, Hagley's ever-growing collection of large flat items such as blueprints and maps required a larger work area.
With the help of a generous bequest of the late Carol and Carter Litchfield, our lab received a major upgrade!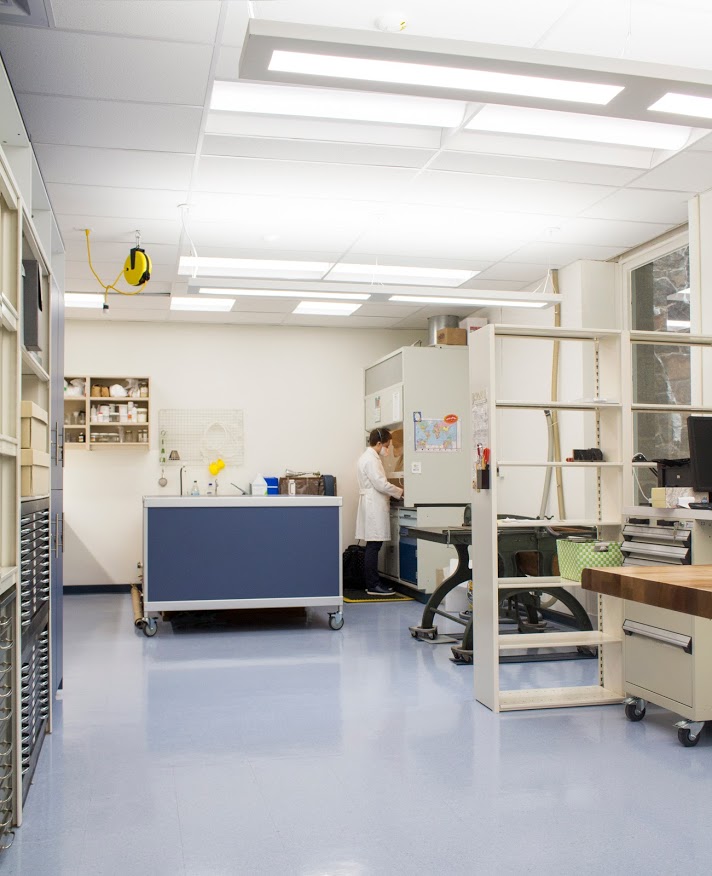 We are equipped with new height adjustable work benches, steel racks for storage of folder and box making boards, and customized racks for hanging rolls of bookcloth, papers, Mylar, and other conservation materials. The shelving has maximized our storage capacity immensely.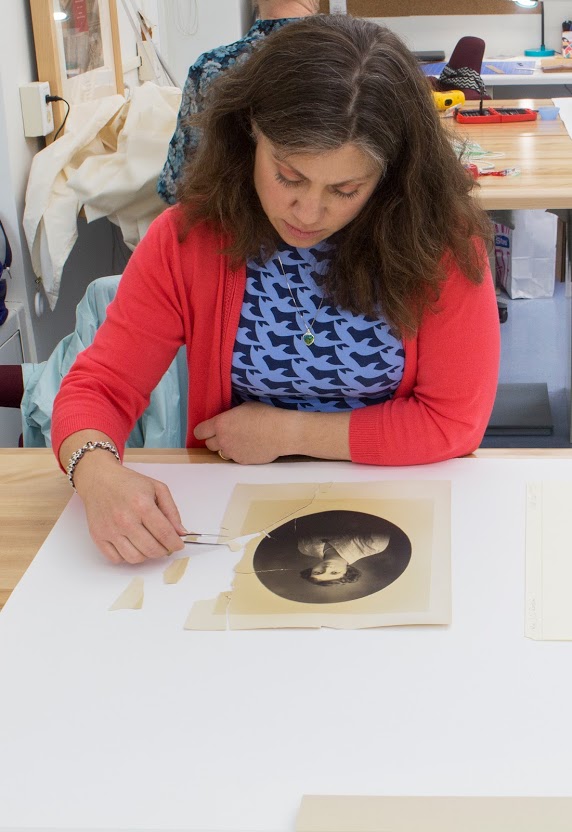 A wheeled cabinet for holding our binocular microscope now allows examination of collections throughout the lab. And daylight color balanced and dimmable LED light fixtures have been installed throughout the space to provide a clearer view of our work. This is especially helpful during cosmetic treatments that involve color matching.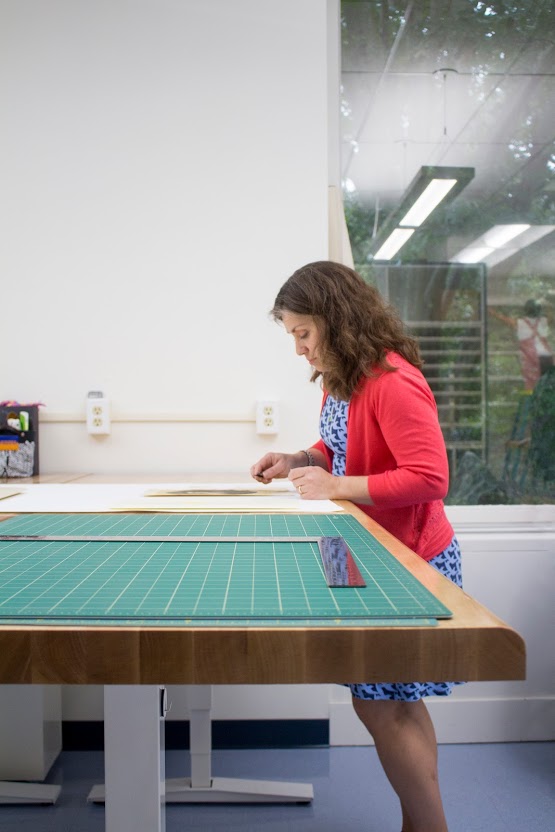 New bookshelves were installed to hold our own conservation reference library, and lab cabinets with glass door fronts house our many adhesives, gloves, and beakers. The increased space and durable furnishings promise to improve our workflow and productivity.
These laboratory renovations will have a lasting impact on the preservation work at Hagley.
Hagley is grateful to the vision and generosity of the Litchfields, whose bequest included two valuable historical collections (the Litchfield Collection on the History of Fatty Materials and the Litchfield Collection on the History of Salt), as well as resources to build these collections and support other needs in the library.
---
Laura Wahl is the Library Conservator at Hagley Museum and Library.