Many people complain about cleaning their house but Frances Gabe actually did something about it! 
She invented, patented and built a prototype house that cleaned itself! According to Gabe the self-cleaning house (SCH) "was never intended to scrub a dirty house or building, but to keep a clean house clean."
In the March 1982 issue of People Magazine, Gabe said: "I want to eliminate all unnecessary motion so that handicapped and elderly people can care for themselves. My system will allow people to do so by pushing a few buttons."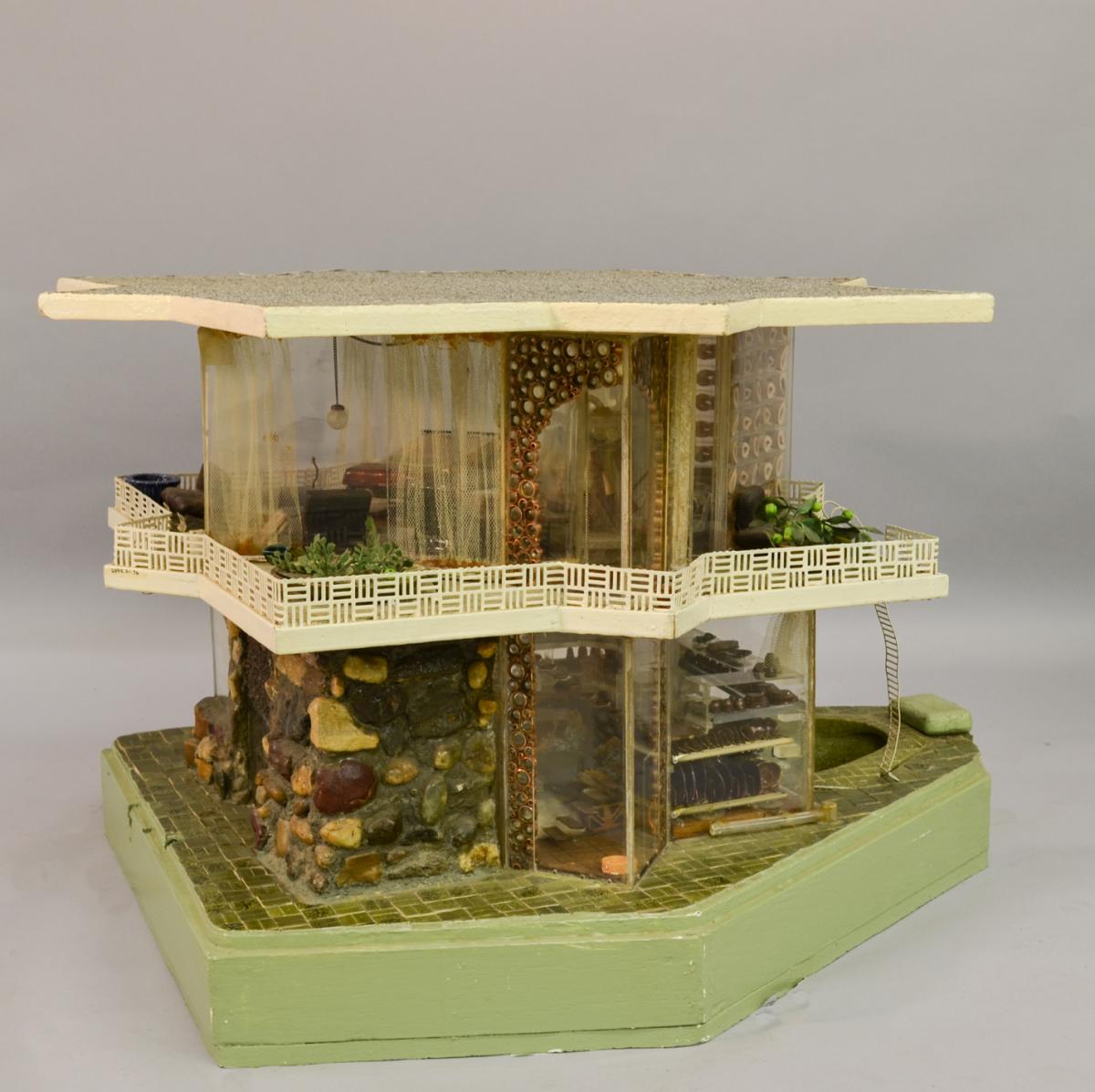 Born in 1915, Frances Grace Arnholz later married Herbert Bateson. For many years, together they ran a construction and maintenance company with her eventually taking the lead. 
After a divorce, she changed her last name to Gabe which represents Grace Arnholz Bateson to which she added an "e." Her building experience led to her commitment to invent and build a self-cleaning house for her to live in.
Ms. Gabe's patent application was filed in 1980 and she finally received patent number 4,428,08 on January 31, 1984 for Self-Cleaning Building Construction.
According to the patent: "A self-cleaning building construction comprises apparatus for applying a fine spray or mist of water and/or water and detergent to wall, floor and ceiling surfaces, followed by warm air drying. Floors slope in a direction for removing excess moisture via a drain. Also included are closet apparatus for cleaning clothing, cupboard dishwasher apparatus for cleaning stored dishes, self-cleaning bathtub apparatus, and self-cleaning washbasin apparatus."
Her patent included 68 more inventions inside the house which waterproofed everything including plastic cases for books. 
The house itself was comprised of two stories. The first floor contained the living and dining spaces as well as the kitchen. The second floor had a bathroom, bedroom, clothes closet and an outdoor patio space. Before earthquake damage in 2001, Ms. Gabe turned on the cleaning apparatus twice a year.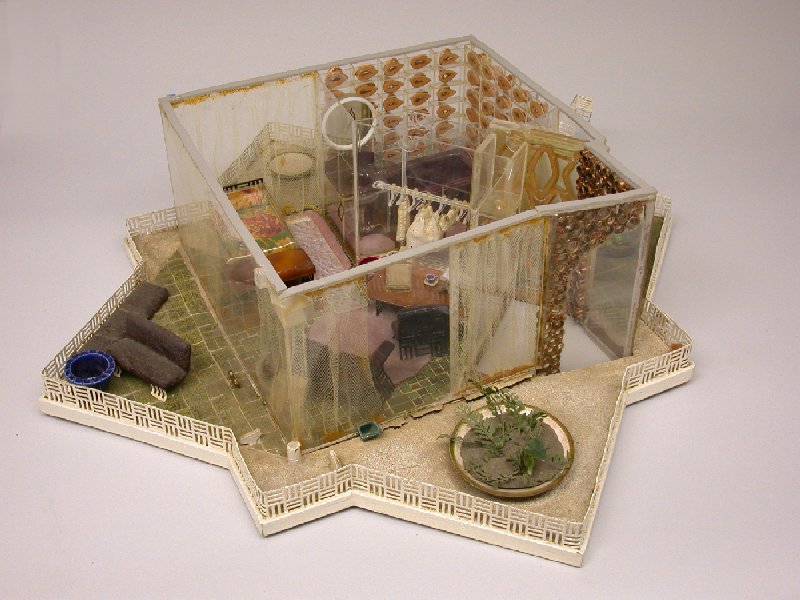 Ms. Gabe spent many years publicizing her SCH. She participated in numerous radio and television interviews and charged a small fee to people who wanted to see the house.
Her hope was that many of these would be built throughout the country. Marketing materials she developed said: "the Self-Cleaning House safely and automatically washes and dries ceilings, wall, windows, floors, curtains, upholstery, dirty dishes, dirty clothes and books."
She passed away on December 26, 2016.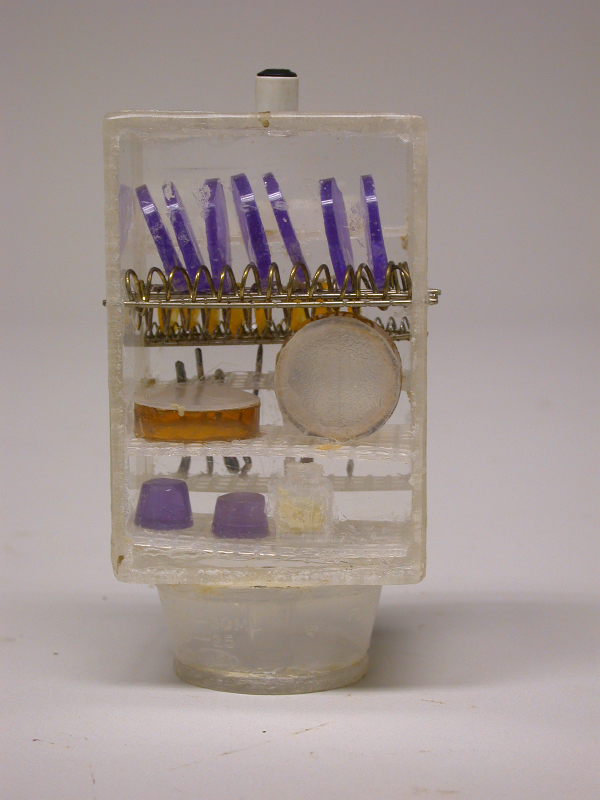 Hagley is extremely fortunate to have the model of Gabe's SCH and other models, including her self-cleaning dishwasher, in the museum innovation collection.
Personally, because she was such a fascinating woman who was so creative, I am happy that she lives on in the internet because words in print just don't do her justice.
Sources:
Frances Gabe interview, KGW News, 17 January 1990.
"Frances Gabe, Creator of the Only Self-Cleaning Home, Dies at 101," New York Times, 18 July 2017.
---
Debra Hughes is the Curator of Collections & Exhibits at Hagley Museum and Library.