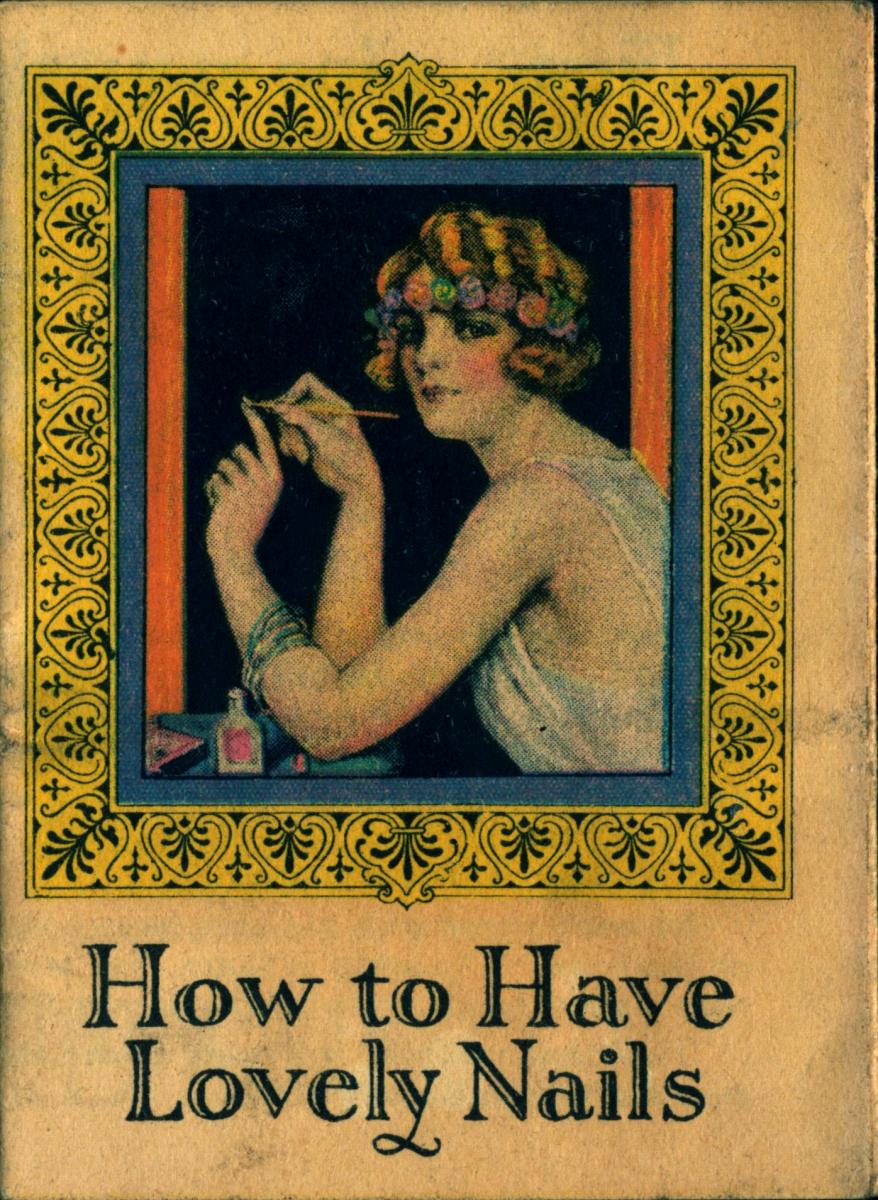 A recent entry of my "page-a-day" calendar informed me that "Modern nail polish first grew popular in the 1920s," when the Cutex company developed a brush-on varnish based on automobile paint.
I had to know more!
A quick search on the internet told me that nail polish originated in China, dating back to 3000 BC.  Early polish was apparently made from a mixture that included beeswax, egg whites, gelatin, vegetable dyes, and gum Arabic.  In Egypt, members of high society painted their nails a reddish brown, using henna.  In the ninth century, nails were tinted with scented oils, and polished or buffed. In the nineteenth and early twentieth century, people polished their nails by using tinted powders and pastes, and buffing the nails until shiny.
A search in Hagley's collection brought me to this 1910 catalog from the California Perfume Company (which later became Avon.)  The "Manicuring Set" included nail bleach for whitening the nails, rose pomade for tinting the nails, and prepared powder for polishing.
So what is the history of modern nail polish?
Northam Warren (1878-1962) was a chemist who worked for Parke, Davis & Company in Chicago.  In 1910, he started his own business as a drug broker in New York.
In 1911, Warren created the formula for Cutex Cuticle Remover, and sold it through his Special Products Company. Cutex was a liquid which removed dead cuticle without the need for cutting or scraping. When Cutex became a successful product, he added other manicure preparations and built up the Cutex line. In 1915, the Northam Warren Corporation was founded.
Warren apparently did not think that the liquid polish would be a major seller and it was not promoted as much as other polishes in the Cutex line, namely cake, paste, powder and stick.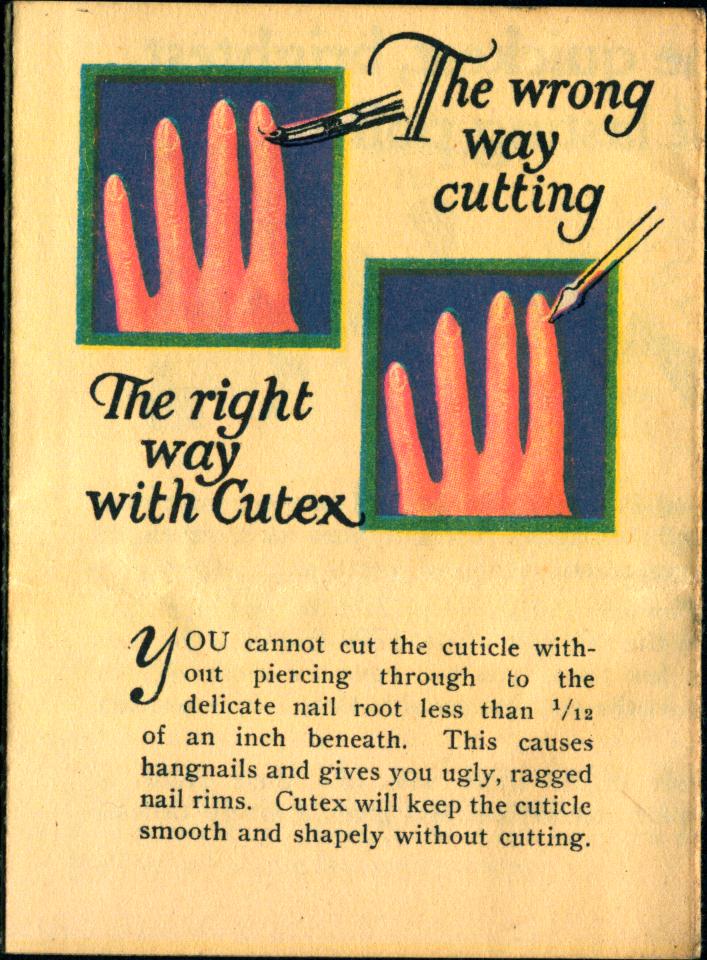 Northam Warren first introduced a colorless liquid nail polish into its Cutex line in 1916. In 1917, a rose-tint was added.  On a trip to France in 1920, Northam Warren noticed that Parisians preferred liquid nail polish over all other forms and he decided to follow this trend.
The main ingredient in regular nail polish is something called nitrocellulose.  The authors of the Handbook of Cosmetic Science and Technology, Third Edition (2009) state that the existence of modern nail polish is linked to the discovery of nitrocellulose properties and to the progress made in the automobile paint industry.
Some have suggested that nail polishes were inspired by developments in glossy car paint, such as the Duco Paint that du Pont developed for General Motors in 1923. Others think that both nitrocellulose products evolved from separate developments in the varnish and lacquer industries.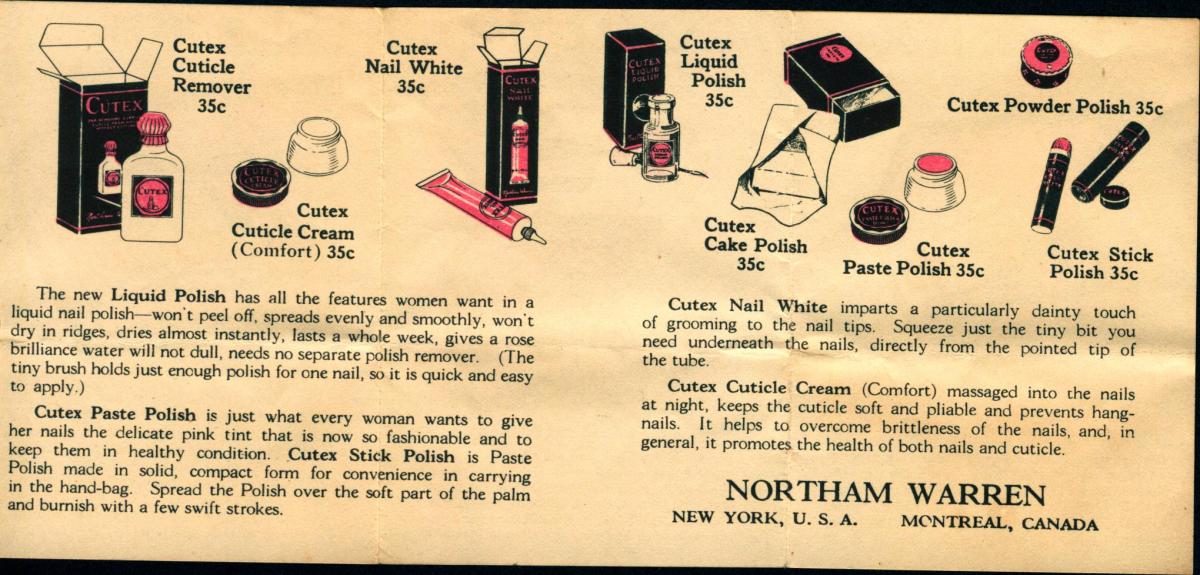 It wasn't until 1928 that Cutex removed an obstacle to mass adoption of nail polish by introducing an acetone based nail polish remover, safe for home use.  The remover was sold along with the liquid nail polish. 
But back to our little 1924 catalog, (which only measures approximately 3 ¼ by 2 ½ inches) for the advice and products of the time, for How to Have Lovely Nails!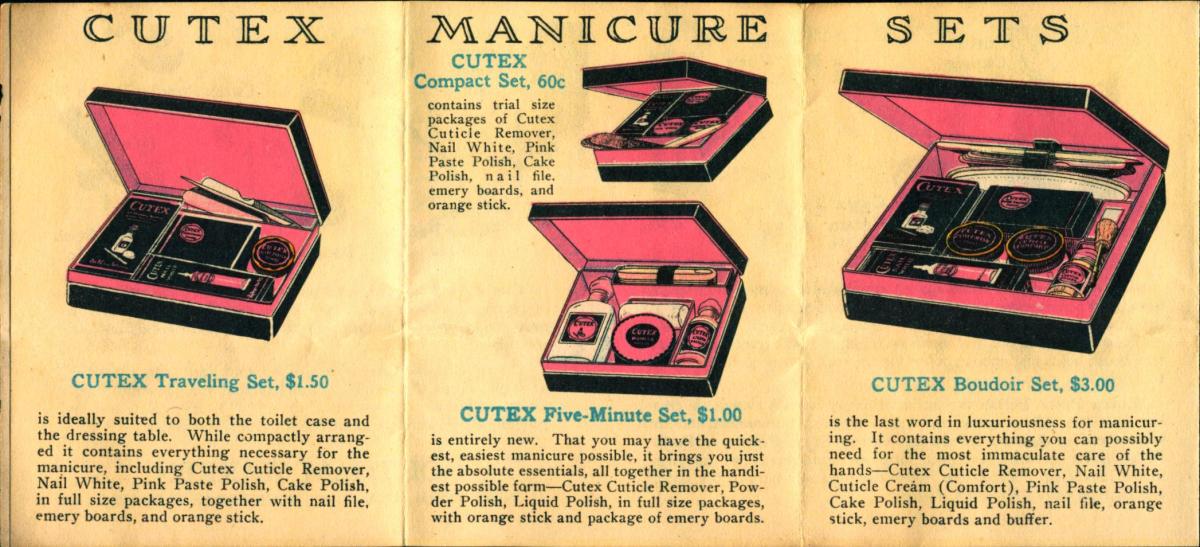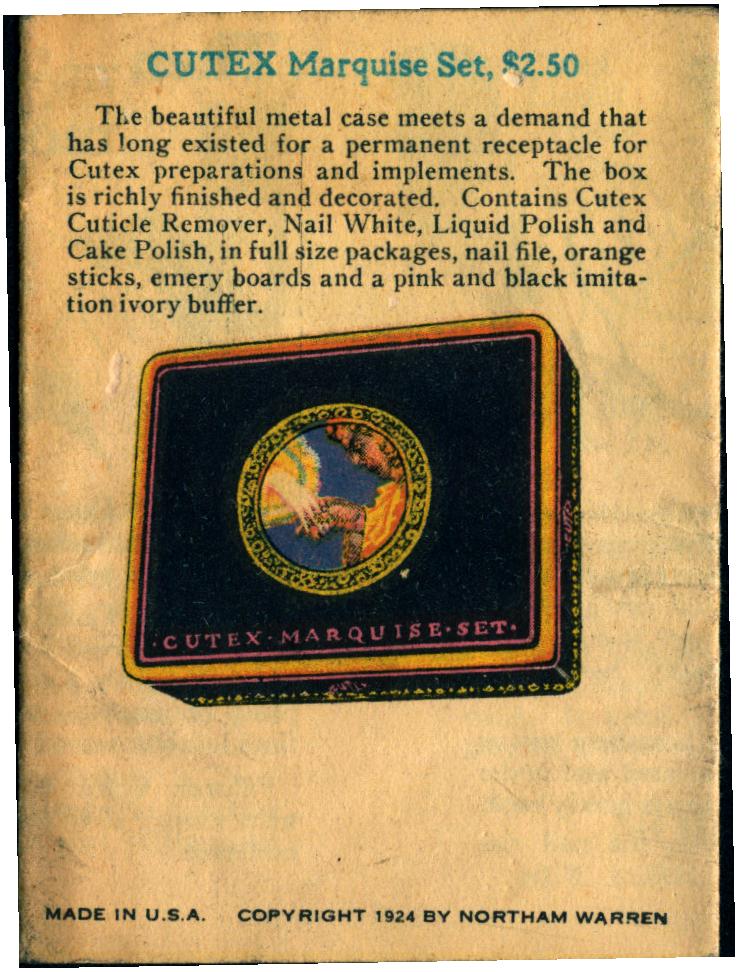 ---
 Linda Gross is a Reference Librarian at Hagley Museum and Library.