You never know what's waiting to hop out of the Hagley archives. I recently came across this small set of delightfully amphibious advertisements in Hagley's collection from the Philadelphia advertising firm Gray & Rogers. In the 1970s, the firm created the campaign for the weekly rural newspaper Grit, and each ad features a different frog, often themed in a parody of a work of literature or film, with the tagline "Big frog in small towns."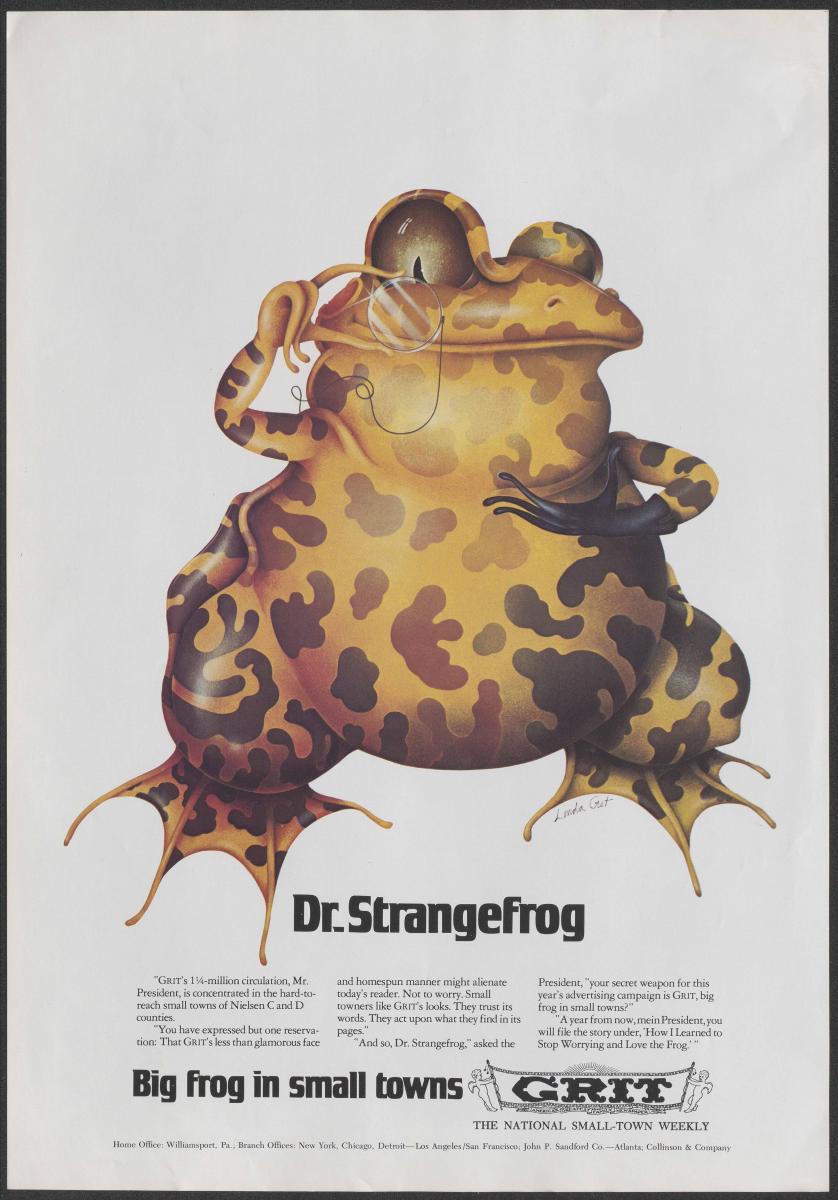 Grit dates back to 1882 when The Daily Sun and Banner of Williamsport, Pennsylvania, began running a Saturday edition called "Grit," focusing on local stories and humorous anecdotes. In 1884, Dietrick Lamade, a young paper assistant and German immigrant, purchased the title and launched it as an independent newspaper. Expanding from the local readership, Lamade brought in regional sales agents and correspondents and, in 1891, started using young newsboys to sell the paper directly to readers in rural areas across the United States.
With its strategy of targeting small towns, Grit reached an average weekly circulation of more than 500,000 by the late 1930s. In the mid-twentieth century, the paper recruited newsboys to sell issues directly to readers with comic book ads. One of these is in Hagley's published collections. Circulation peaked in 1969 at 1.5 million.
In the early 1970s, Gray & Rogers conceived the "Big frog in small towns" campaign to highlight to potential advertisers that Grit targeted rural markets that other publications missed, and colorful frogs soon jumped into publishing trade magazines around the country. To bring each unique frog to life, the Gray & Rogers hired freelance artists, many of whom became notable artists and illustrators, such as children's book illustrator Charles Santore and pop surrealist Todd Schorr.
One of the artists was Don Ivan Punchatz. His strength for drawing fantastical creatures shines through in his contribution to the "Planet of the Frogs" ad. Punchatz became an influential science fiction and fantasy illustrator, drawing the first poster for Star Wars and later the package art for the video game Doom.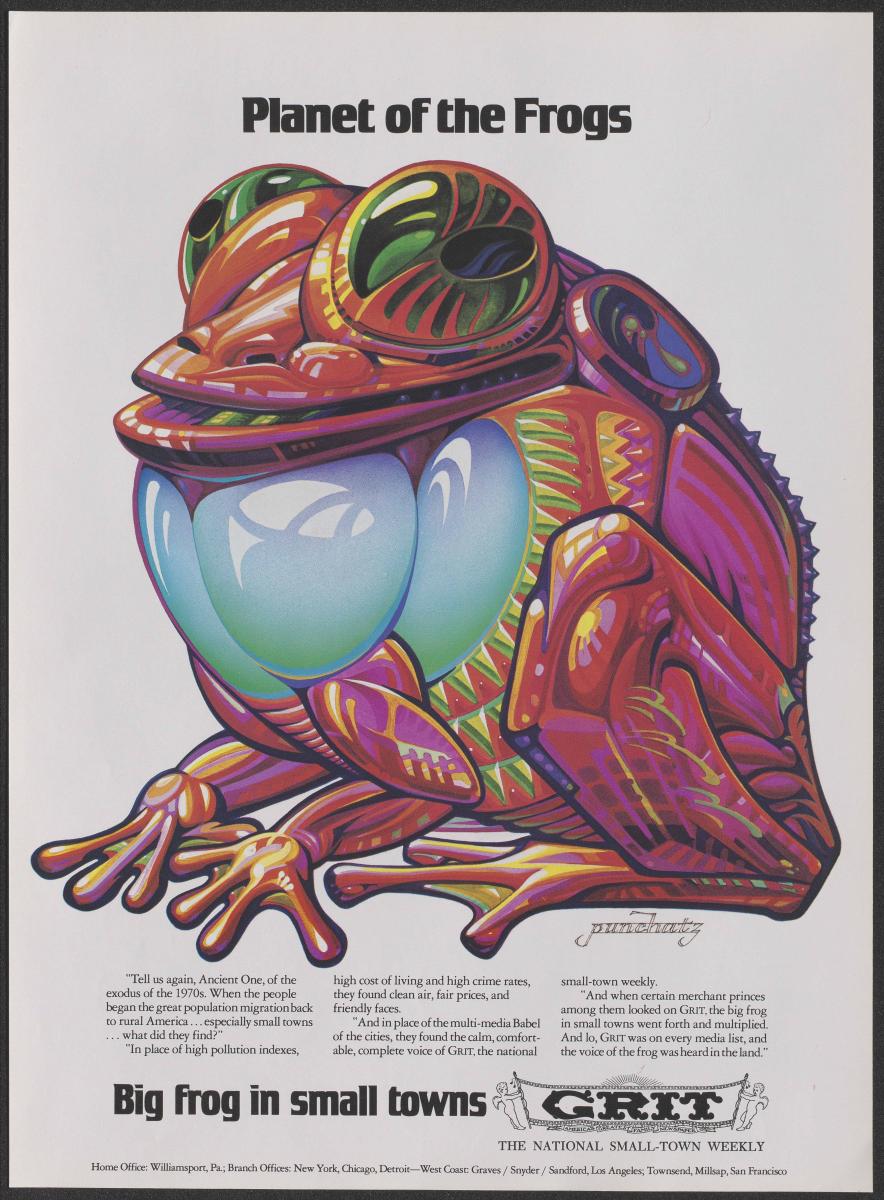 The ad campaign was a leaping success in advertising circles. In 1980, the campaign won best of show in the Addy Awards competition sponsored by the Philadelphia Club of Advertising Women out of 350 entries. Grit continues today as a bi-monthly magazine, defining itself as "North America's premier rural lifestyle title."
You can find all of the ribbit-ing ads in the Hagley Digital Archives.
Angela Schad is the Reference Archivist and Digital Archives Specialist at Hagley Museum and Library.​