Tuesday, October 21, 2014
Among recent, non-academic researchers at Hagley are Jim Panza, Dick Dawson and Ron Sellberg, who are writing a 60th anniversary history of their employer, TTX Company. TTX operates a North American railroad freight car pool, particularly the special well cars used to move double-stacked shipping containers across the continent. TTX began life in 1955 as the Trailer Train Company under the sponsorship of the Pennsylvania Railroad, and consequently, there were more documents on the company's founding years at Hagley than in the company's own hands.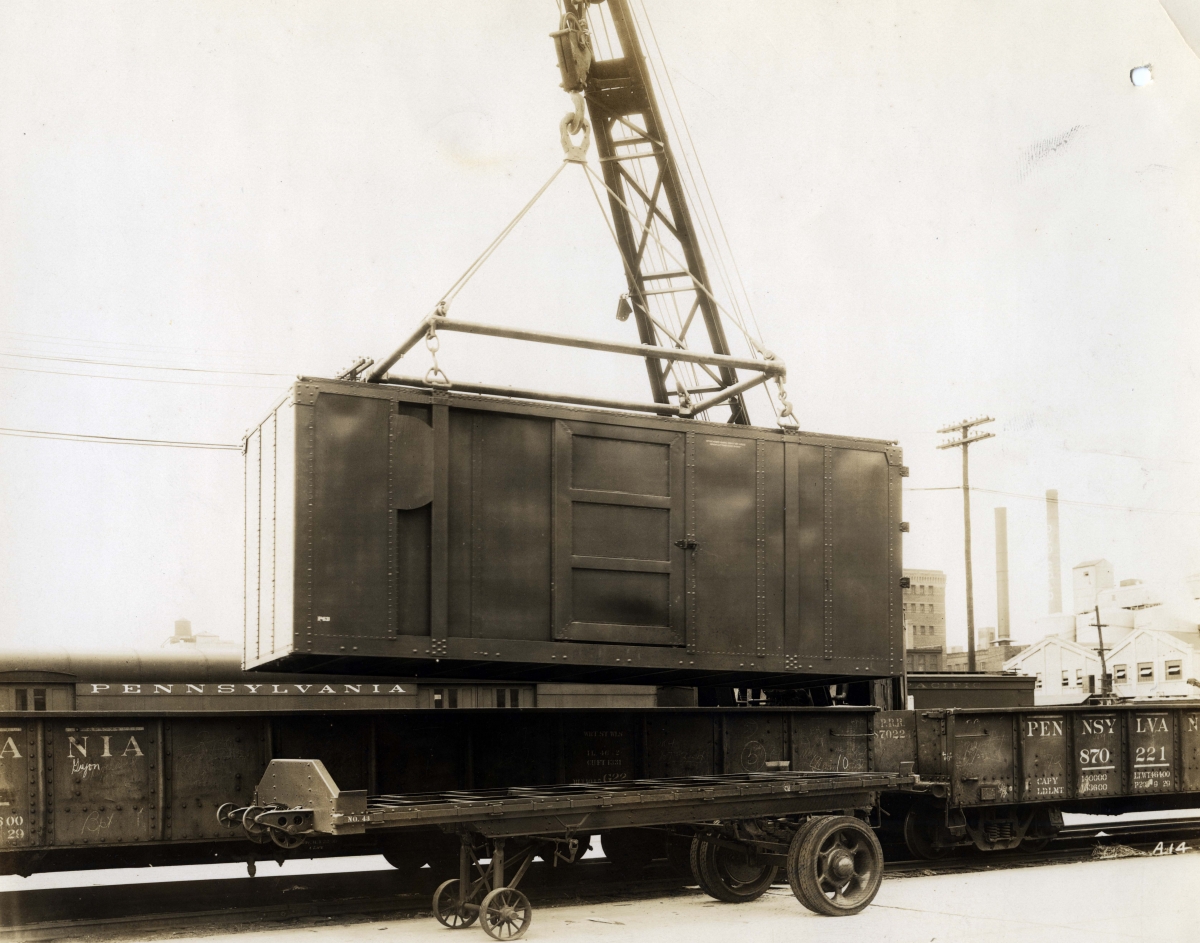 Early PRR container being placed on a railroad car, ca. 1934.
Loading truck trailers on Trailer Train cars at Meadows Yard outside New York City, 1960s.
The Pennsylvania was an early advocate of so-called "piggyback" service in which truck trailers were carried on railroad cars between major points, but collected and distributed over the road. As the service quickly spread to other railroads, a need arose for a regular supply of the specialized flat cars adapted to carry truck trailers, and later the more efficient practice of carrying containers that could be lifted between railcars, tractor-trailer rigs, and ships. Having the cars owned by a separate company that was, in turn, owned by the railroads simplified interline movements, maintenance and accounting. The system worked so well that it was extended to other types of freight cars, and TTX is going strong four decades after its parent disappeared.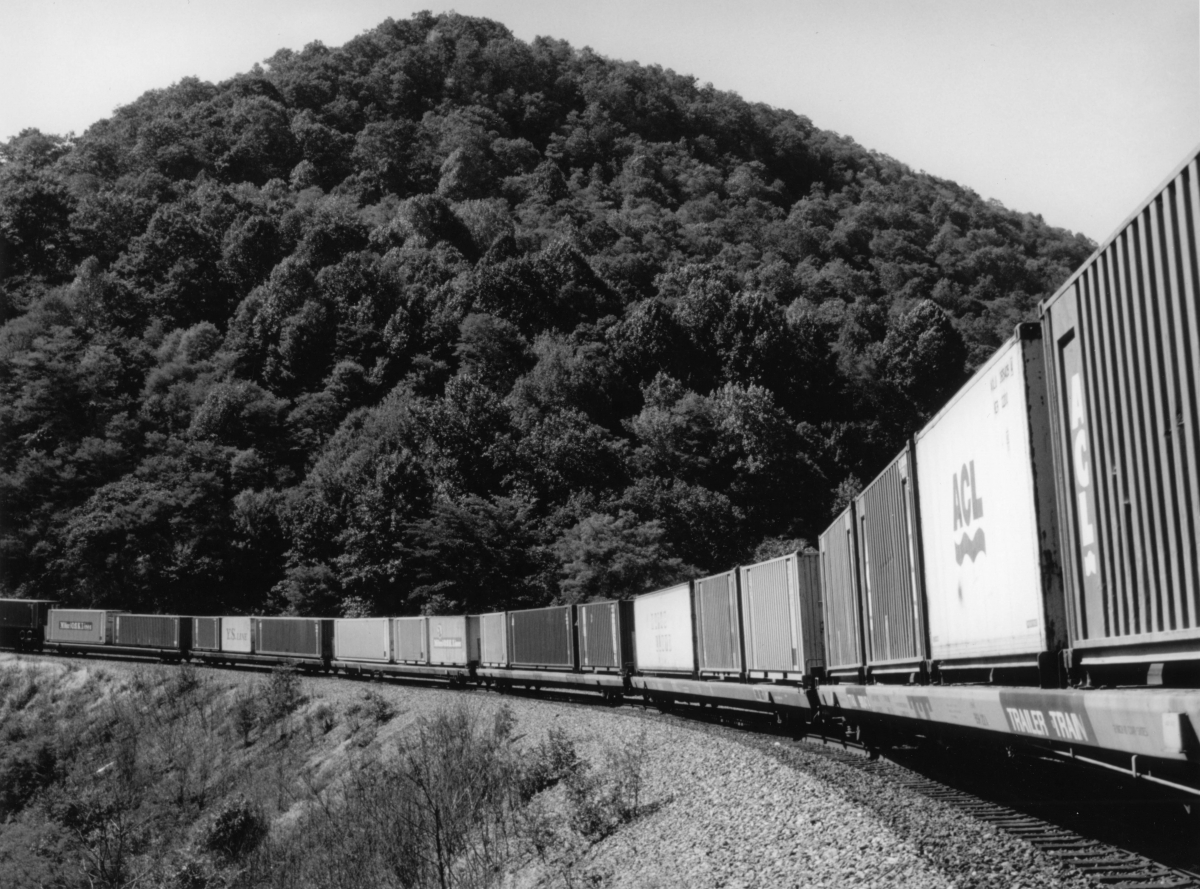 True intermodal containers, minus the truck wheels, on Trailer Train cars at Horseshoe Curve in Pennsylvania, late 1960s.
Conrail double-stack container train on Starrucca Viaduct in northeastern Pennsylvania, 1980s.
Containerization had a long and checkered history on the Pennsylvania Railroad system, which is documented in Hagley's collections. As far back as the 1830s, the Camden & Amboy Railroad and shippers on the Pennsylvania Main Line of Public Works used large wooden crates that could be shifted between railroad cars and boats to eliminate packing and unpacking the cargoes, but the dead weight of the containers relative to the contents made them inefficient. Containers enjoyed a new birth in the 1920s and early 1930s when they could be made from sheet steel, and trucks could be used to move them on city streets. However, the Interstate Commerce Commission, in seeking to balance the interests of the railroads with those of the growing trucking industry, eventually set rates that rendered most intermodal container services uneconomical. Only in the mid-1950s, when this policy changed, and the railroads were desperate for economies that would retain traffic, did intermodal transportation take off, until today, heavy double-stack container trains and huge containerships move much of the globalizing world's goods.
Christopher T. Baer is the Assistant Curator of Manuscripts and Archives at Hagley Library.