Hagley Acquires Minute Books of the Victor Talking Machine Company
Monday, November 21, 2016
Thanks to the efforts of the late Harold S. Riess, who discovered them in an old safe he bought as the Camden Plant was being closed, Hagley is now able to make available ten volumes of Executive Committee and Management Committee minute books of the Victor Talking Machine Company and its successor RCA Victor spanning the years 1912-1931.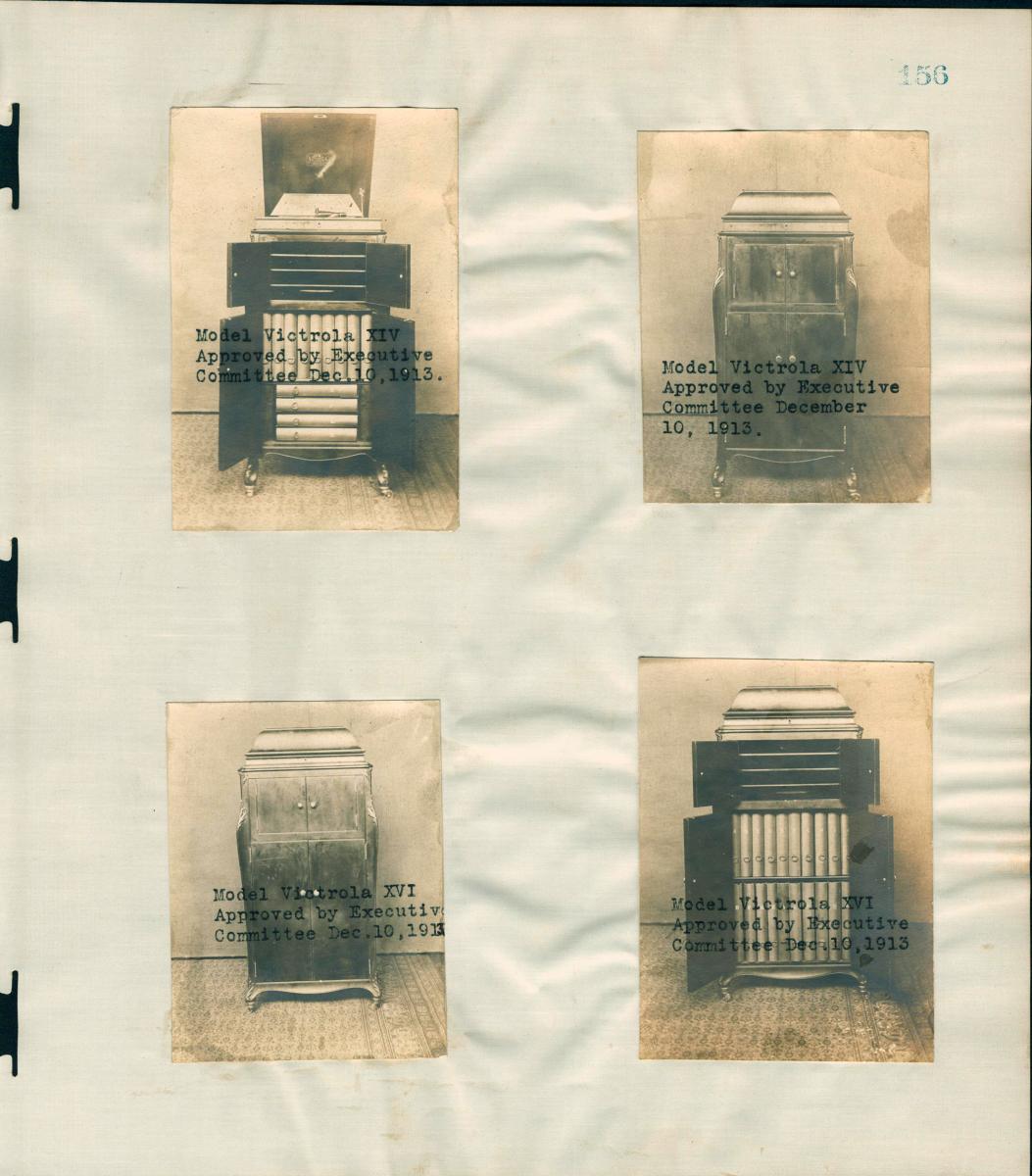 Founded by Eldridge Reeves Johnson in 1901, Victor became the leading U.S. producer of phonographs (the famous "Victrolas") and phonograph records. Although not the first to do so, Victor built a reputation on bringing the music and voices of world-famous artists directly into the consumer's home, previously a place for recitals and sing-alongs around the family piano or other musical instrument. The Victrola embodied the latest technology wrapped in a fine traditional cabinet that would not look out of place in the front parlor.
The minutes, once feared lost, describe at the highest level, everything that went into putting the Victrola, and its younger sibling the Radiola, into the consumer's home, including plant construction and output, cabinet designs and prices, patents and patent disputes, production levels and advertising. Of particular interest are the entries approving contracts with recording artists, some still famous and others fallen into obscurity, giving the length of the contract and level of remuneration.
The records cover the heyday of the Victrola, ending two years after Victor's takeover by RCA, and the eventual synthesis of phonograph and radio in a combined system of home entertainment. The records also include contracts with two movie studios, Warner Brothers and Republic, for providing sound equipment. These also include background information on the companies in the RCA-Victor family and their place in the development of recorded sound.

The RCA-Victor minutes add a previously-missing important piece to Hagley's broad coverage of RCA and its predecessors by giving the perspective from the Camden executive suite. The related files of B. L. Aldridge contain catalog cuts and illustrations of the physical appearance of Victrolas and Radiolas, while research reports, books and photographs from Camden's technical library contain minute descriptions of the evolution of sound recording and reproducing into the late 20th century. The vast Sarnoff Library Collection puts RCA-Victor into the larger context of the electronics and electronic entertainment powerhouse created by David Sarnoff in the interwar years.
---
Chris Baer is the Assistant Curator of Manuscripts and Archives at Hagley Museum and Library.