T. Peter Brody (April 18, 1920) was born in Budapest, Hungary on April 18, 1920. As a young man he acquired skills as an athlete and a concert pianist, but as an eighteen year old, hoping to help with his father's business, he traveled to London where he apprenticed as a printer.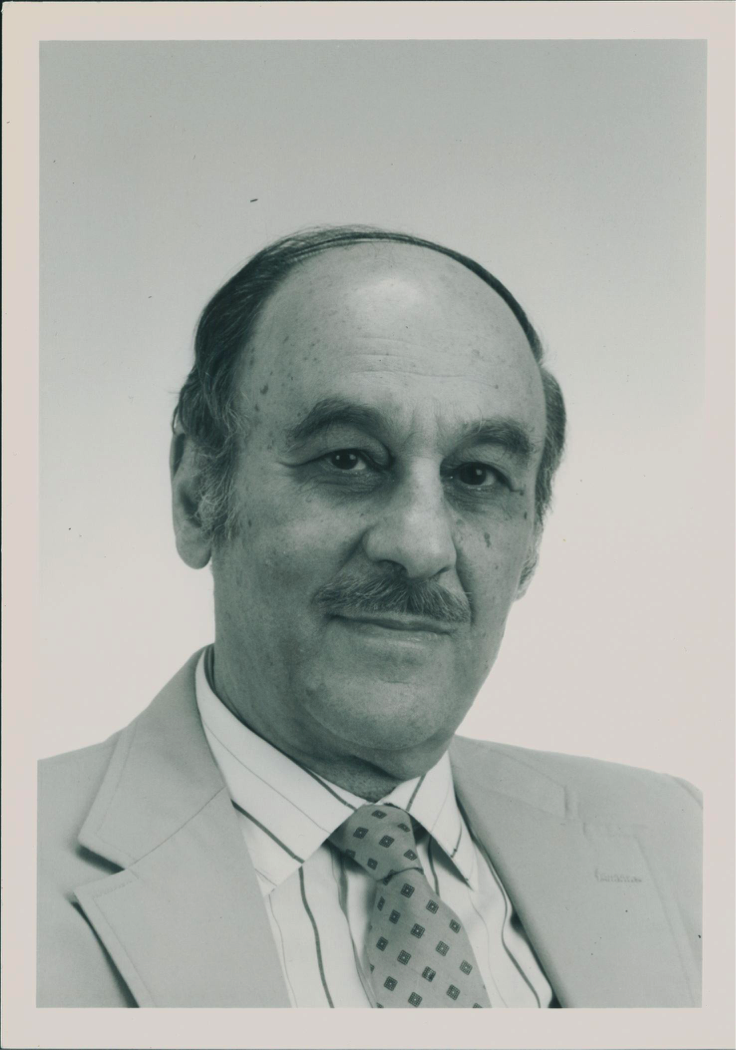 Dr. T. Peter Brody in 1988 as president of Magnascreen Corporation which later produced the technology for flat panel large screen color televisions.
He served in the British army during World War II as a designer and draftsman, and  following his release from the army, Captain Brody studied in London when he met his future wife who shared his passion for music. They were married in 1952, and the following year he received his PhD in theoretical Physics. For six years he worked  at the University of London, his alma mater, as a senior lecturer in Physics.
In 1959 Brody accepted a position with the Westinghouse Electric  Corporation, where he worked in the company's research laboratories in Pittsburgh, Pennsylvania. For ten years, Brody explored theoretical work with tunnel diodes and semiconductors, as well as thin film transistor technology. He and his colleagues at Westinghouse invented an impressive list of inventions using his theory of active matrix thin film circuitry, including building the world's first Active Matrix Liquid Crystal Display in 1972.He and his team applied their technology to flexible circuits, power controls for aircraft, industrial meters and timers and speech recognition technology. In 1979 Westinghouse decided to shut down Brody's research program. Brody was so committed to the technology, which could be applied to so many varied and much needed everyday appliances, he resigned his position at Westinghouse to enter the world of commercial enterprise.   
Driven by his passion for and belief in his work at Westinghouse, he convinced the company to temporarily lend him space and equipment to pursue his dream as an entrepreneur. In 1981 his company Panelvision was the first Active Matrix Liquid Crystal Display company in the world.  By 1983 Panelvision was fabricating the first AMLCD products in the United States.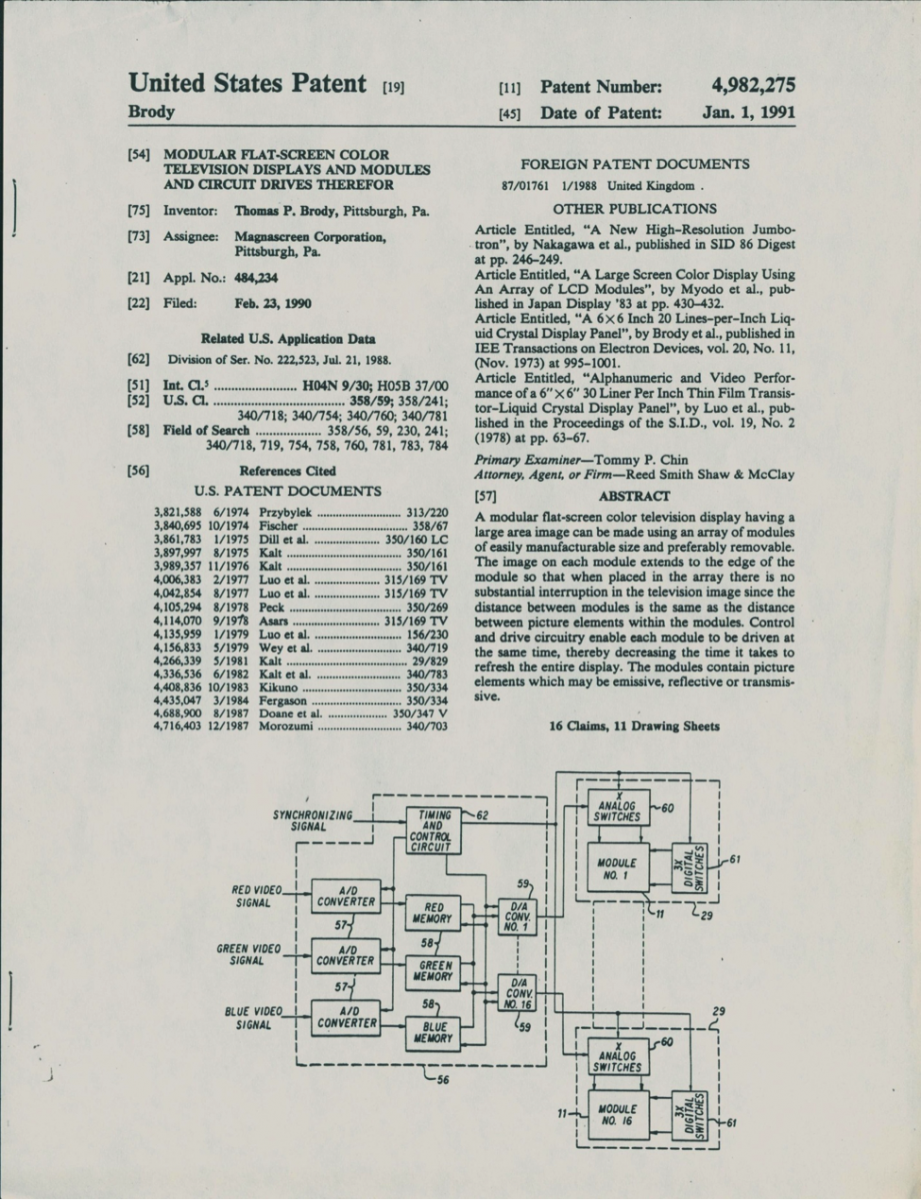 Brody's patent for modular color flat screen television displays and circuitry.
Between 1981 and 2002, Brody founded four companies to fabricate the circuitry necessary to operate household and industrial solid state appliances. His interests included pattern recognition for speech and optic identification, radar, gamma ray fluorescence, biosciences, brain probe technology, and several other forms of scientific experimentation. He died on September 18, 2011.
The T. Peter Brody papers consist of important information collected by Brody throughout his career in the form of technical reports, research studies, lecture notes, published papers, news clippings, business plans, private and professional correspondence, patents, and contracts.
Correspondence documents Brody's efforts to grow and develop thin film technology, exchanges of information regarding flat panel displays, as well as information on Brody's companies and their competitors. Product reports and studies reveal not only the discoveries, inventions, and patents, but also the applications of electronic circuitry from diodes to flexible thin transistors, used to operate televisions, computers, speech recognition devices, radar, and household solid state appliances.
---
Dave Burdash is the Contract Processing Archivist in the Manuscripts and Archives Department at Hagley Museum and Library.