Wednesday, March 16, 2022
On a rainy Friday morning in the stacks of the Library's Soda House, I came across a set of interesting boxes from the Penrose R. Hoopes collection.
Penrose R Hoopes (1892-1976) was born in St. David's, Pennsylvania. He studied engineering at Penn State College. After working for different machine manufacturers, he began a consulting business for the design and installation of factory equipment. Penrose was an interesting and inquisitive man. He had a mind for movement, research, and details which propelled him into his professional life of designing various machines. Clocks also fascinated Hoopes and in 1930 he wrote Connecticut clockmakers of the Eighteenth Century. In 1934, he published Early Clockmaking in Connecticut for the Tercentenary Commission of the State of Connecticut.
The clients of Penrose R. Hoopes were household names that included Stephen F. Whitman & Son, Hercules Powder Company, Colgate-Palmolive-Peet Company, Johnson & Johnson, Hamilton Watch Company, and the Campbell Soup Company. It was the Campbell Soup box that stood out on this particular cold and rainy day with soup forecasted for lunch. The file I choose to go through had correspondence and drawings for machines that chopped vegetables, diced meat, and cleaned cans.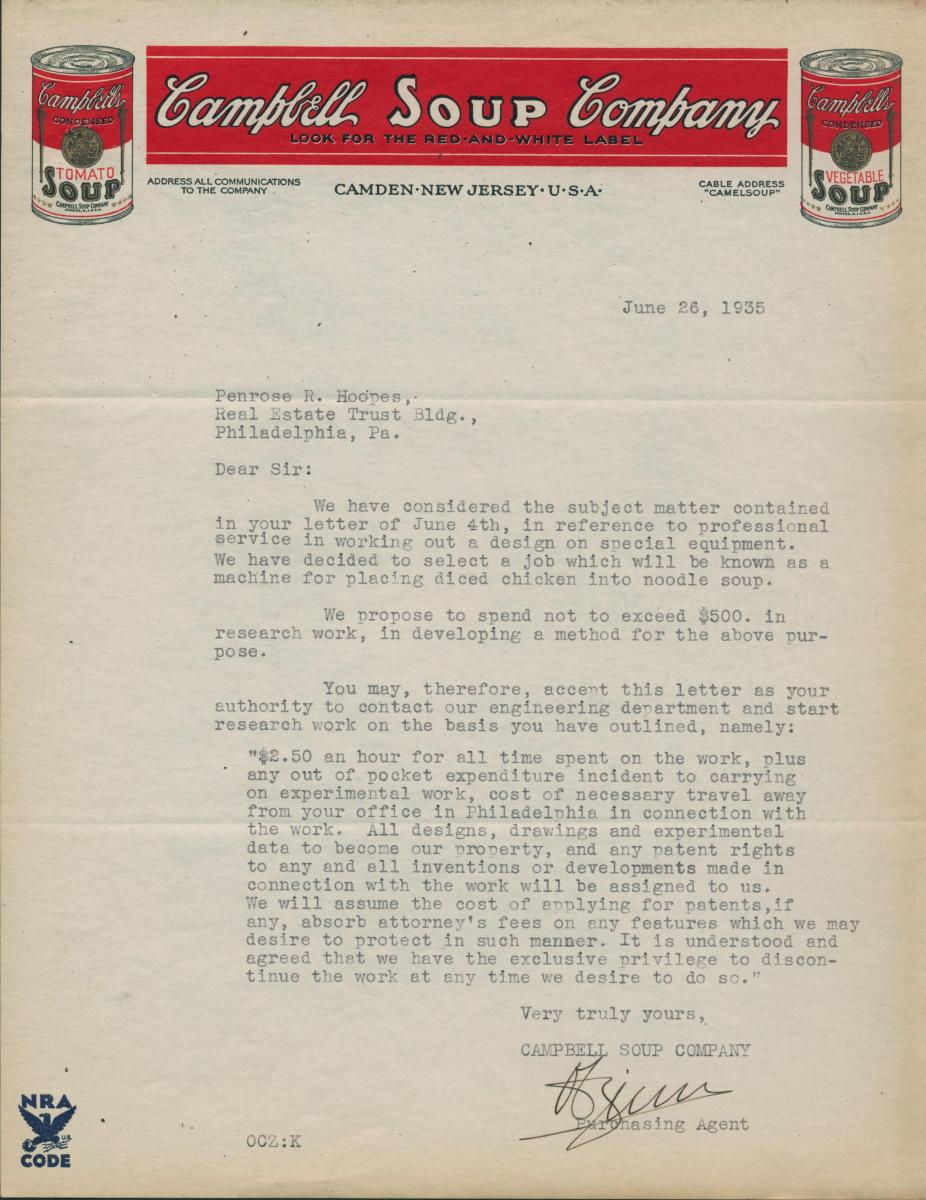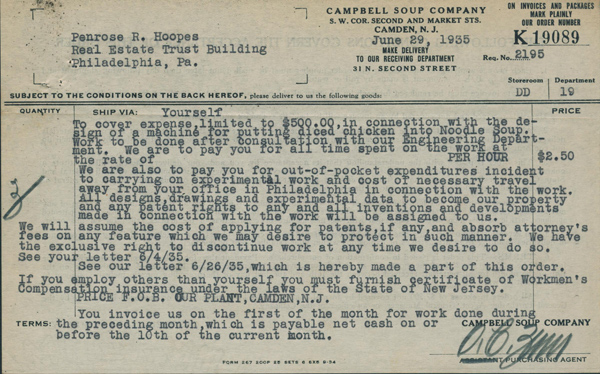 Campbell Soup Company used Hoopes services for many machines. The Diana Dicing Machine was designed to dice meat. An interesting report from September of 1936 drafted by Hoopes and delivered to the Campbell Soup Company, explained a hydraulic plunger needed to complete his dicing machine. Hoopes chose Vickers Incorporated, a company that specialized in hydraulic systems, to help with this project.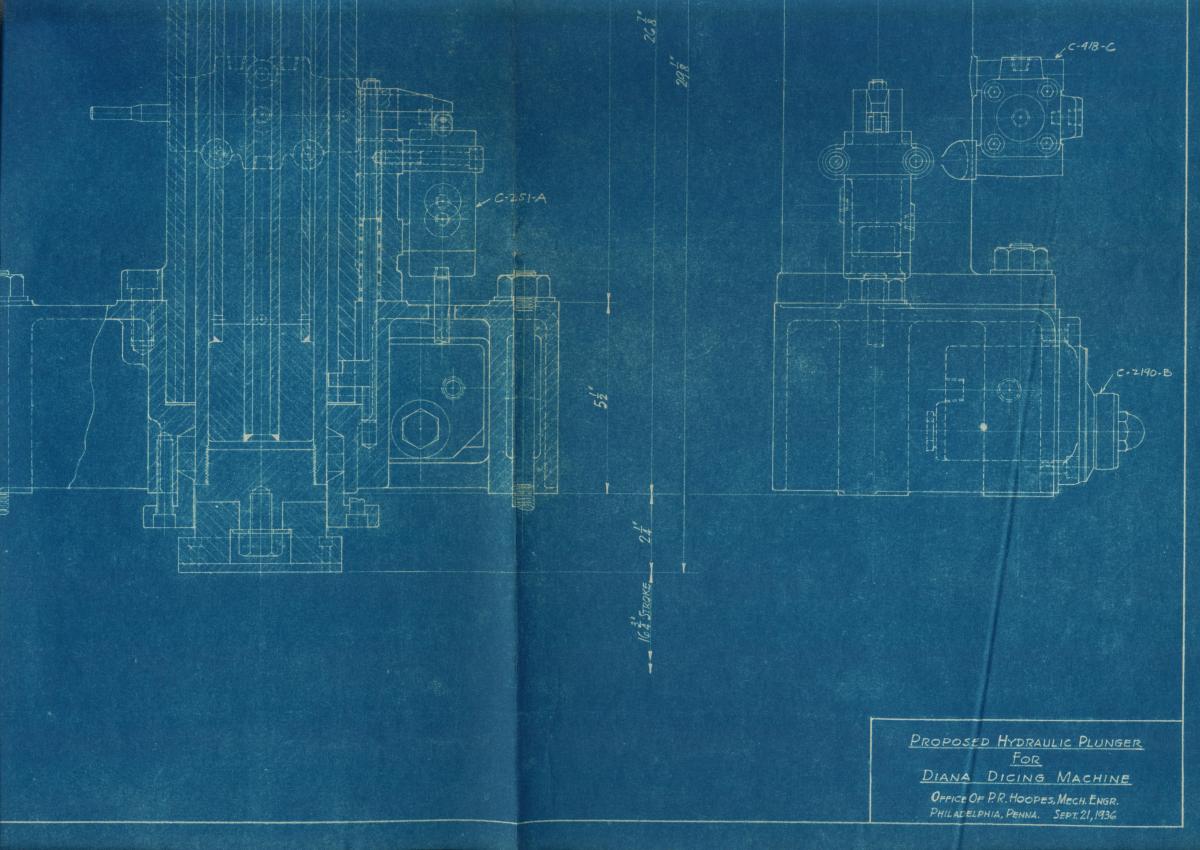 And that's how diced chicken got in your noodle soup!
A description of this collection can be accessed here.
Marsha Mills is Foundation Archivist at Hagley Museum and Library.