Hello from the Hall of Records! This is Jennifer Johns, the new Museum Registrar and Collections Database Coordinator. While I was hired for the position this past March I was unable to officially start until June 22nd because of the state lockdown due to Covid-19. My previous job was at the Pennsylvania Academy of the Fine Arts in Philadelphia where I worked as the Museum Registrar for 10 years. I have experience working with loans, acquisitions, exhibitions of art and artifacts as well as managing collections databases which I plan to put to good use at Hagley. And while PAFA is mainly fine art, paintings, drawing and sculpture, I also have experience working with other historical materials and objects from my time at Cliveden of the National Trust located in the Germantown area of Philadelphia.
I hit the ground running from the day I started here. One of the first projects was coordinating the international packing and shipping arrangements of the acquisition of a painting by Rembrandt Peale done in 1813 of Evalina Gabrielle du Pont when she was seventeen years old. The painting had been residing in France for many years and the former owner wanted the painting to come home.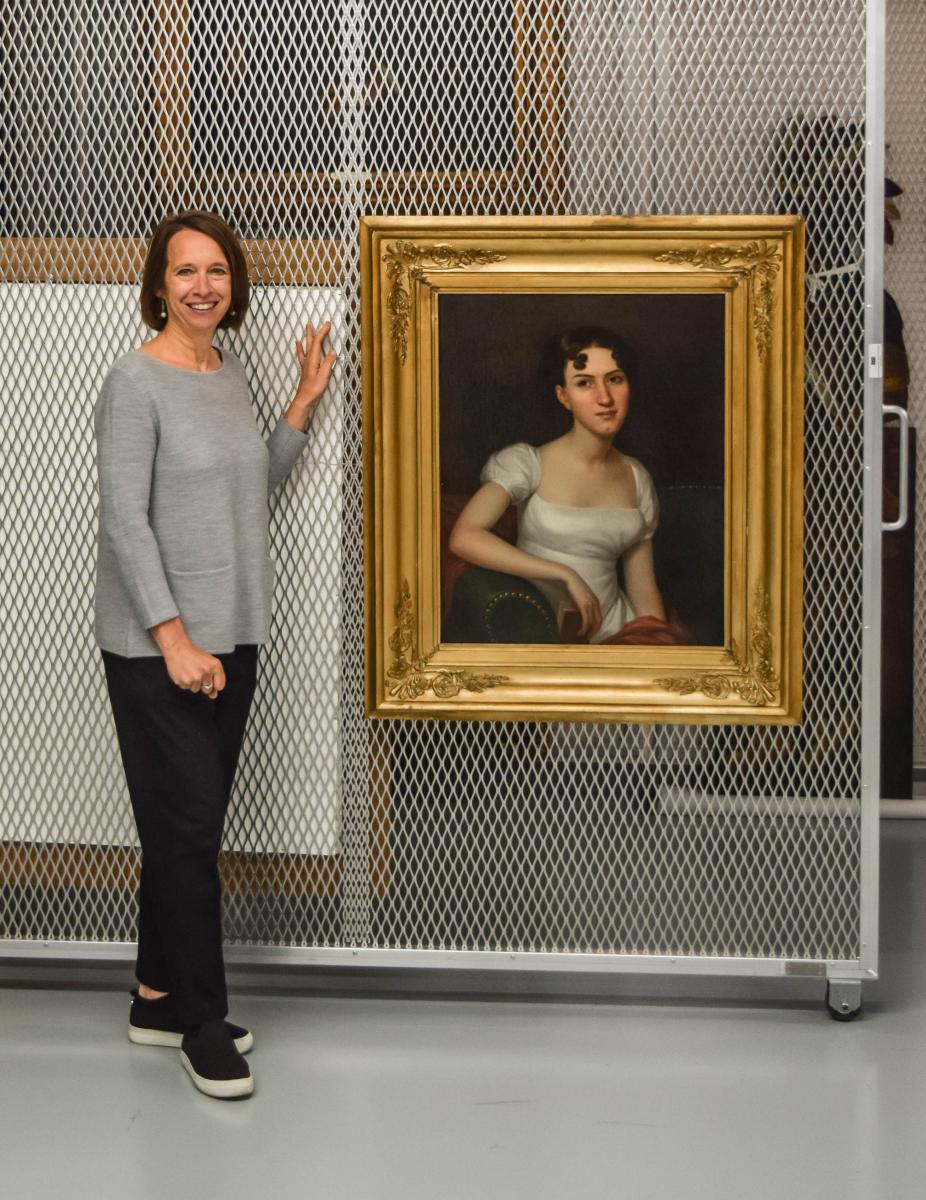 Evalina Gabrielle du Pont (1796-1863) was the second eldest daughter of E.I. du Pont and Sophie Madeleine Dalmas. Evalina along with her six other siblings grew up in the Eleutherian Mills Residence. In 1813 E.I. du Pont commissioned Rembrandt Peale to paint the portraits of his two eldest daughters, Evalina and Victorine. Victorine observed in a letter to her younger sister Sophie in 1831, when Sophie was having her portrait painted by Peale, that it was very tedious sitting for him for long periods because he was so slow and that had very strong opinions about what girls should wear and how they should pose much to the frustration of all the sisters. Evalina went on to marry James Antoine Bidermann, (1790-1865) and the couple were the original owners of Winterthur so named after Bidermann's ancestral home in Switzerland.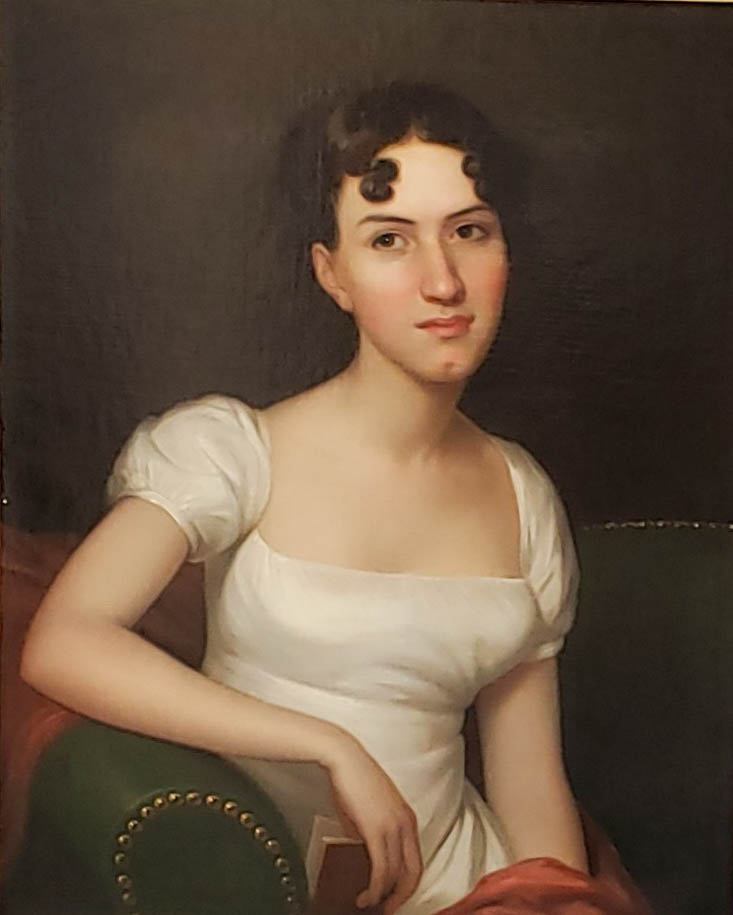 Rembrandt Peale was the third son of Charles Willson Peale, the head of the famous artistic Peale family from Philadelphia. C.W. Peale had a habit of naming his children after famous artists. In addition to Rembrandt, he also had three sons named Rueben, Titian, and Raphaelle. C. W. Peale and his brother, James Peale, established the first art school and museum in the country in Philadelphia, the Pennsylvania Academy of the Fine Arts in 1805, my former place of work.
It is therefore quite serendipitous that this painting would be the first acquisition that I had the privilege to work on bringing to Hagley. The painting will be added to Hagley's collection of oil portraits of the original family members, including the above-mentioned Rembrandt Peale portrait of Sophie du Pont. Two of the sisters are now home again.
---
Jennifer Johns is Hagley's Museum Registrar/Collections Database Manager​.