Had enough of the summer heat? If your heat sensors are already alarming, you might not want to read this blog any further... Actually, you should also navigate elsewhere if you have a fear of the dentist. But, if you're like me and tend to seek out heat sources all year long AND feel strongly about the advantages of preventive dental visits, keep reading!
This month we'll delve a bit into the life of a man who was both a dentist and the inventor of one of the first electric heaters.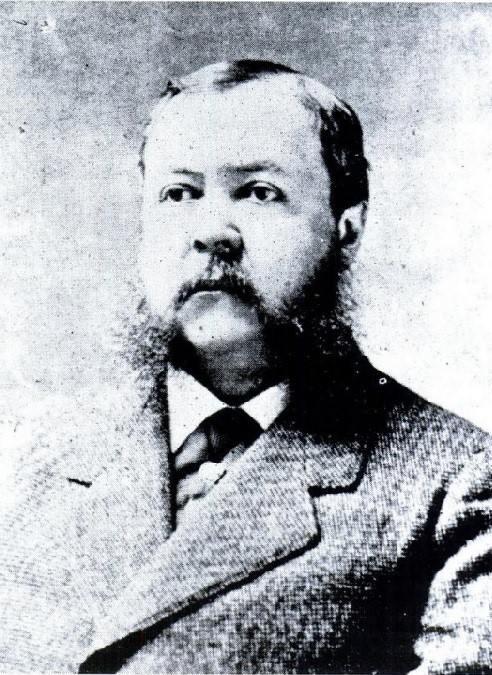 Watkins Leigh Burton was born on February 5, 1830 in Henrico County, Virginia. By 1860, there is evidence of him practicing dentistry in Richmond.
When the Civil War began, Burton opposed the draft and even tried to be exempted because of his profession. Nonetheless, he was drafted and sent to Richmond's hospitals to work as a dental surgeon for the Confederate army. He described his daily activities as "20 to 30 fillings… the extraction of 15 or 20 teeth, and the removal of tartar". Read more about dentistry during the Civil War here.
Burton's experience during the Civil War had a profound impact on his later patents. In 1869 Burton patented an Improvement in Electro-Heating Apparatus (Patent No. 88,006, for railway-carriages), which we have the model for in our collection. The metallic plate would be placed underneath the feet of passengers and expel warmth throughout the car. Burton received no benefit from this patent because of "financial disability" which grew out of the "condition of his section of the country after the close of the war." Those were the reasons presented during the process of renewing the patent for another seven years.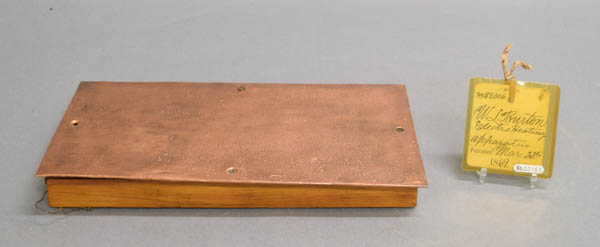 By 1887 Burton's invention became known simply as the "Burton Electric Heater." Burton's did seem to have some issues with patent infringement, which is evident by an advertisement posted in The Electrical World in 1892 (below).
Still, the heater was in high demand all over the country. Cities such as Chicago, New York, Boston, Dallas, and Milwaukee all sought out Burton's heater. A man from Chicago stated that the heater kept their cars "as warm as toast."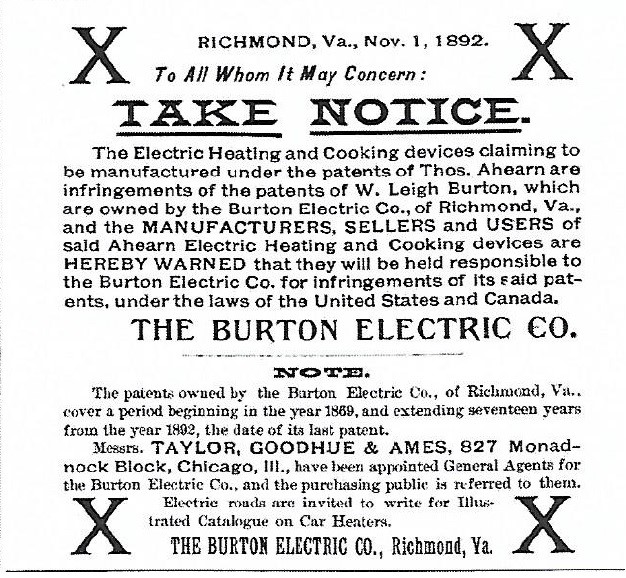 In 1890, Burton was the recipient of the John Scott Award. This medal, still presented today by the Franklin Institute and the City Council of Philadelphia, celebrates men and women who improve the "comfort, welfare, and happiness of humankind." From professional days of caring for patients, to success as an inventor, it seems as though he truly strove to provide those essential conditions.
---
Caroline Western is the Special Project Cataloger at Hagley Museum and Library.