The National Association of Manufacturers (NAM) was founded in 1895 when approximately 600 American manufacturers met to formulate a program for economic recovery from a recent depression. Ever since then, the NAM endeavors to speak for and to lead American industry, especially in times of national crisis.
Publications produced by the National Association of Manufacturers during World War II testify to its efforts to improve America's war production in the face of that national emergency. One of the many issues NAM confronted at that time was a significant labor shortage.
Most skilled factory workers were men, and male workers were being drafted into the armed forces as demands for war materials were ramping up. Ultimately, the solution was to hire more women, yet this was not without controversy. Sexism was a real obstacle, yet NAM led the way in promoting the employment of women to address the shortage of labor.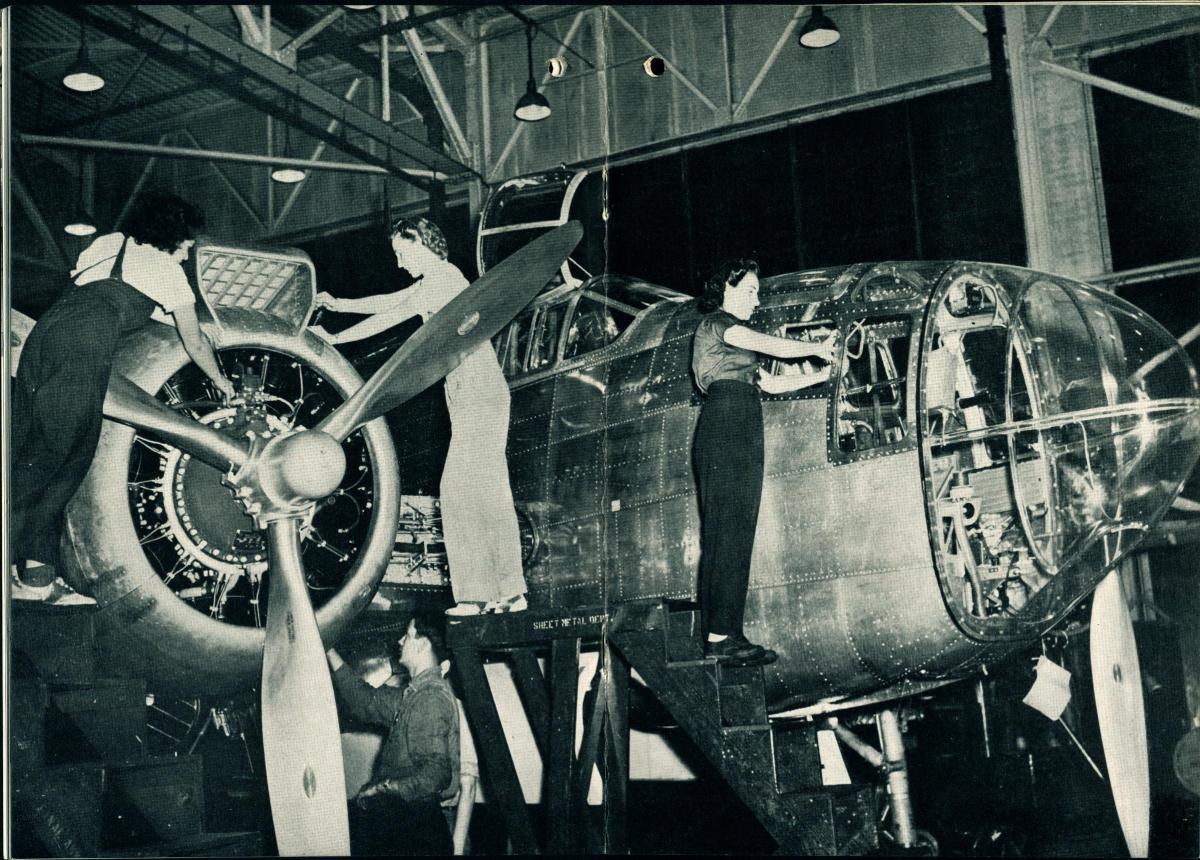 American Women at War, a publication produced by the National Association of Manufacturers in 1942, documents a coast-to-coast tour of war industries arranged for fifteen female newspaper journalists.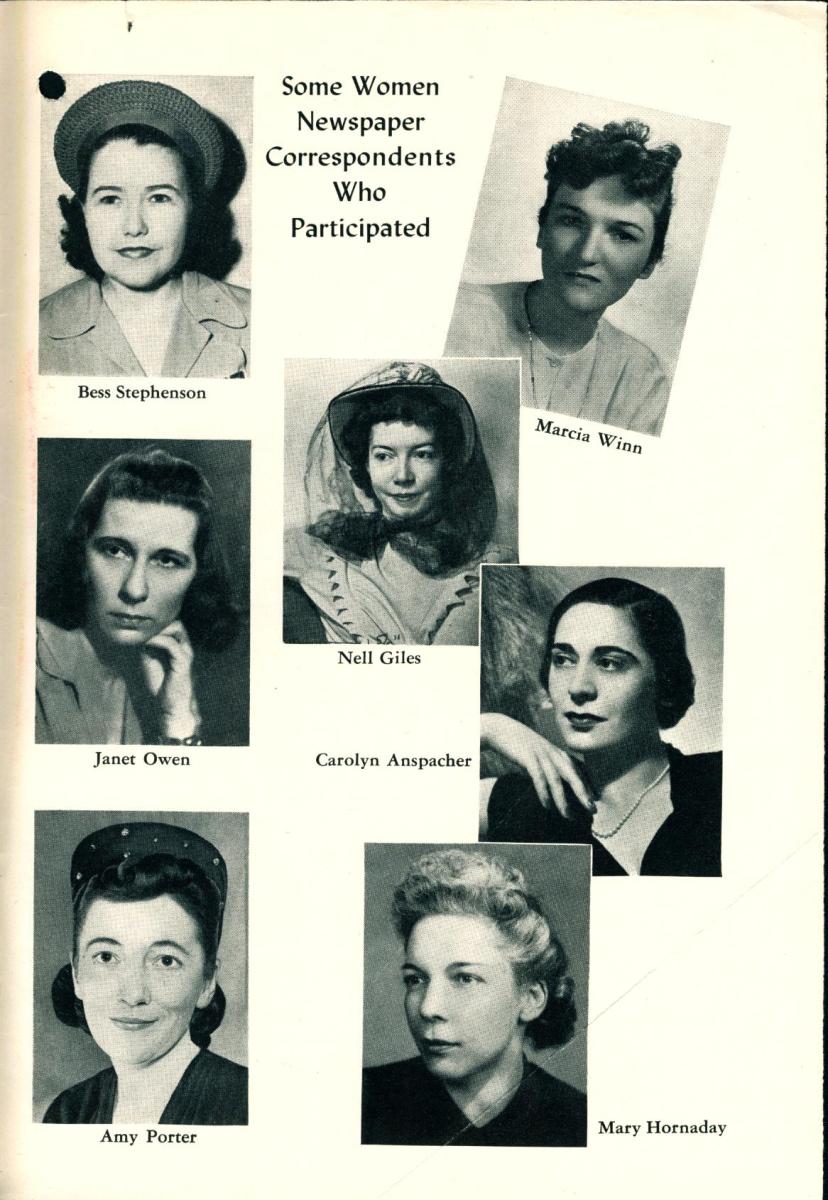 Industry faced many challenges while incorporating women into the workforce, and the object of this publication was both to broadcast the positive contributions women workers made to the war effort and to overcome continued resistance to their employment. The "conversion of man-power to woman-power," according to Carolyn Anspacher of the San Francisco Chronicle, was "a complex and confusing problem that reaches so deep into the heart of the nation." But women were up to the challenge. Marcia Winn of the Chicago Tribune interviewed many influential businessmen during her tour and recorded their thoughts.
The president of one plant enthusiastically stated: "You can't tell me anything about women and how they work. I know. They are excellent. In many cases, they are better than men. They work harder and longer and take endless pains to achieve the perfection we must have."
Robert Eames, president of the California Packing Company, said: "Well, would you believe it if I told you those women are doing a better job than any men we ever had? Men will let a can go by if it seems to be all right. Women won't let it by unless it is all right. There is a world of difference."
The president of one of the largest companies in America stated: "I'll deny it to the end of my days if you use my name... But if you want to know how I feel, I'll tell you... If I had my way now, I'd say to hell with men. Give me women. They never come to work with a hangover."
Amy Porter of the Associated Press noted that the influx of women in the industrial workforce quickly accomplished three goals: "They brought about the first large-scale unionization of women." They won "assurance of equal pay in a recent War Labor Board decision," and "They have caused the first setting aside of protective legislation for women." This was nothing less than a new industrial revolution, she concluded.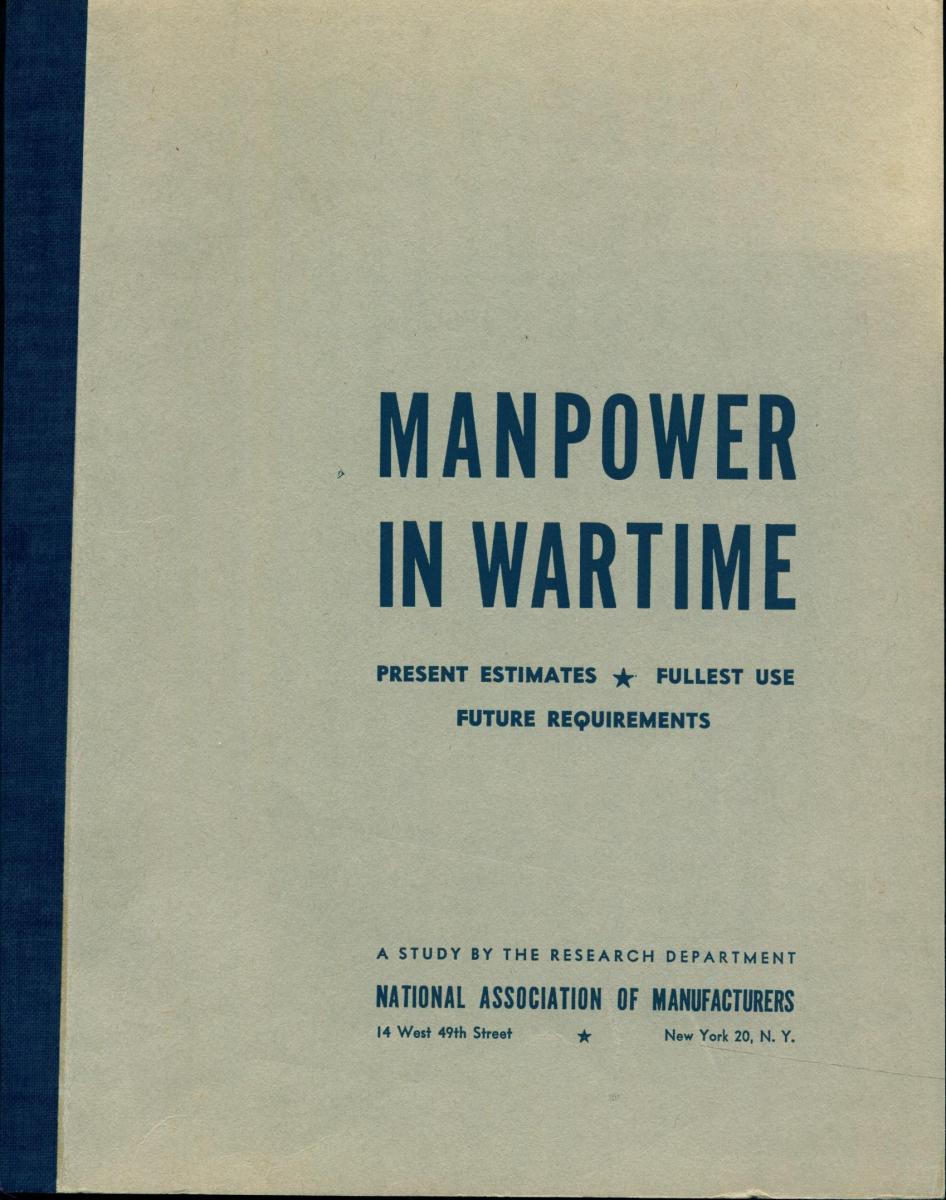 NAM continued to explore important issues concerning women in the workforce. Manpower in Wartime: Present Estimates, Fullest Use, Future Requirements, a study by the Research Department of the National Association of Manufacturers published in 1943, notes that "Just as in the last war women took over jobs which until then had been regarded as belonging exclusively to men, so now we are in the midst of unprecedented changes capable of disrupting established trends." The study sheds light on many issues being brought to light by this disruption. A primary observation surrounds the subject of equal pay for equal work. After reporting the latest developments in cases heard by the National War Labor Board, the author of this NAM study concludes: "If employers plan to draw upon the reserve of women workers they will do well to study carefully women's pay rates and to make sure that injustices are abolished."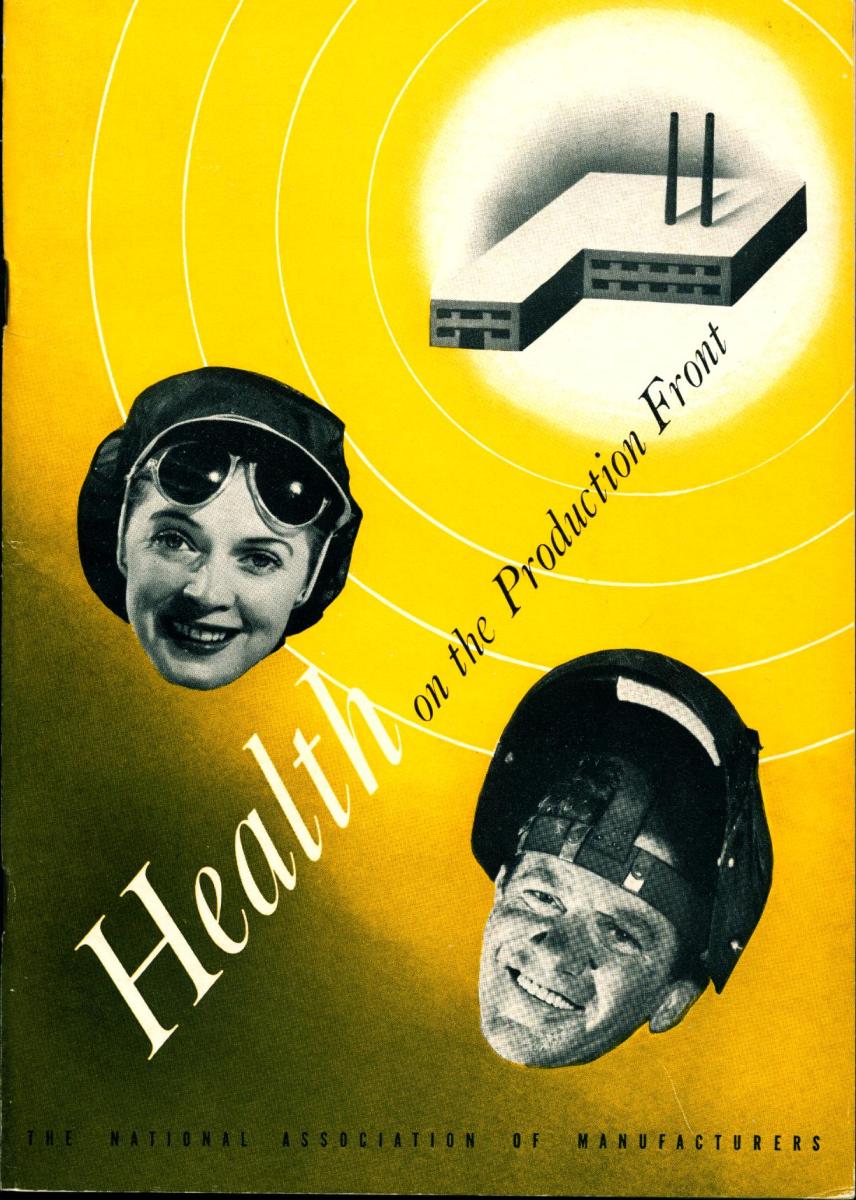 In Health on the Production Front: A Guide for America's War Production Plants, Both Small and Large, in Maintaining the Health, Efficiency, and Continuous Attendance at Work of the Nation's Great Wartime Industrial "Army of Production," published by the National Association of Manufacturers in 1944, addresses the challenges faced by industry in accommodating a female workforce. The guide conscientiously lays out all the issues to be considered when preparing or improving a factory for the presence of female laborers. Procedures for selection and training need to be considered and physical changes must be made. Proper medical care and childcare needed to be provided, as well, to avoid absenteeism.
Yet when the victory seemed achievable in 1944, a new emphasis found its way into the narrative of this guide. More so than in the previous publications noted above, the prevailing attitude shifted toward regarding women as a temporary labor fix. Ultimately, women are "pinch-hitting in war-winning work."
"When all is said and done, and when, the war is over, the men return to their former jobs, these women will return to their homes and their normal community life. What impression of the plant they worked for in wartime will they take away with them?" It's a fair question, but the assumption that all women would unquestioningly resume their normal lives in the home after the war proved incorrect.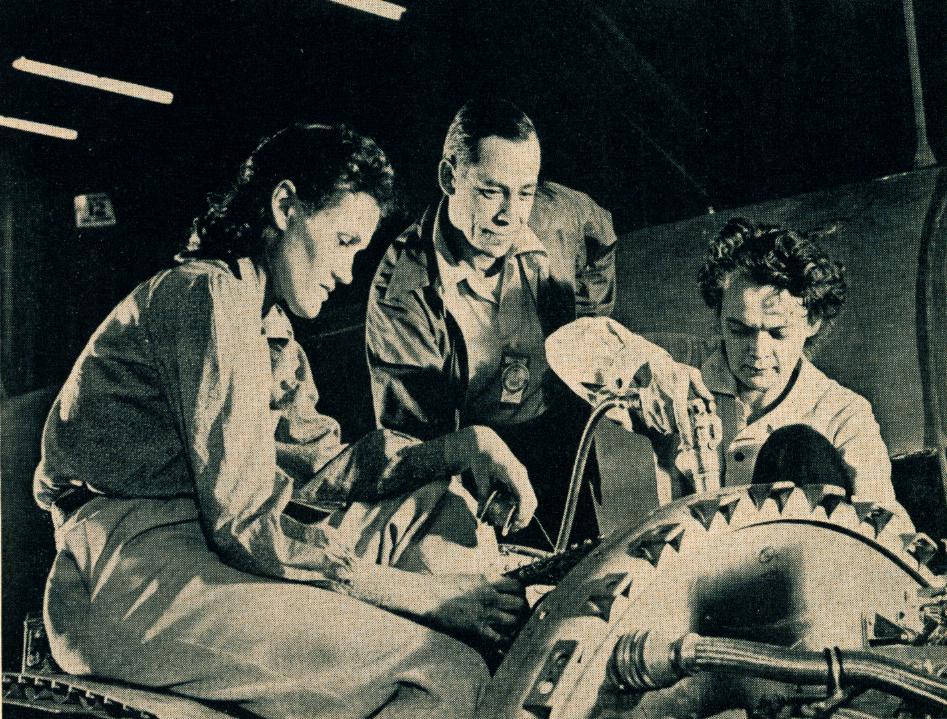 Hagley Library holds additional publications and archival collections on deposit from the National Association of Manufacturers. Researchers are encouraged to search our collections or contact reference staff to learn more about these materials.
---
Max Moeller is the Curator of Published Collections at Hagley Museum and Library.​