Friday, December 18, 2015
As I was working on writing my last blog, my husband was reading about guitars. He said "did you know that John Lennon and George Harrison owned guitars painted with DuPont paint?"  Why don't you write about that!
That sounded interesting, so I did a little research into the topic to learn more.
In early 1965, George Harrison and John Lennon decided that they wanted Fender Stratocaster Guitars.
The Fender Stratocaster was introduced by Leo Fender in the spring of 1954. It was the first Fender with a contoured body. It is a double-cutaway guitar, which allows players easier access to higher positions on the neck, and has an extended top "horn" shape for balance. This very successful solid body guitar is also one of the most iconic and often copied designs.
Harrison and Lennon sent out their roadie, Mal Evans, and he came back with two nearly identical pale blue guitars with rosewood fingerboards and white pickguards. These guitars were featured on the recordings of Help! and Rubber Soul. Notably, both "Strats" can be heard played in unison during the solo break of Nowhere Man.
In 1960, the available Fender custom colors were standardized. For the most part, Fender used automotive paint from DuPont, Duco nitrocellulose lacquers and Lucite acrylic lacquers.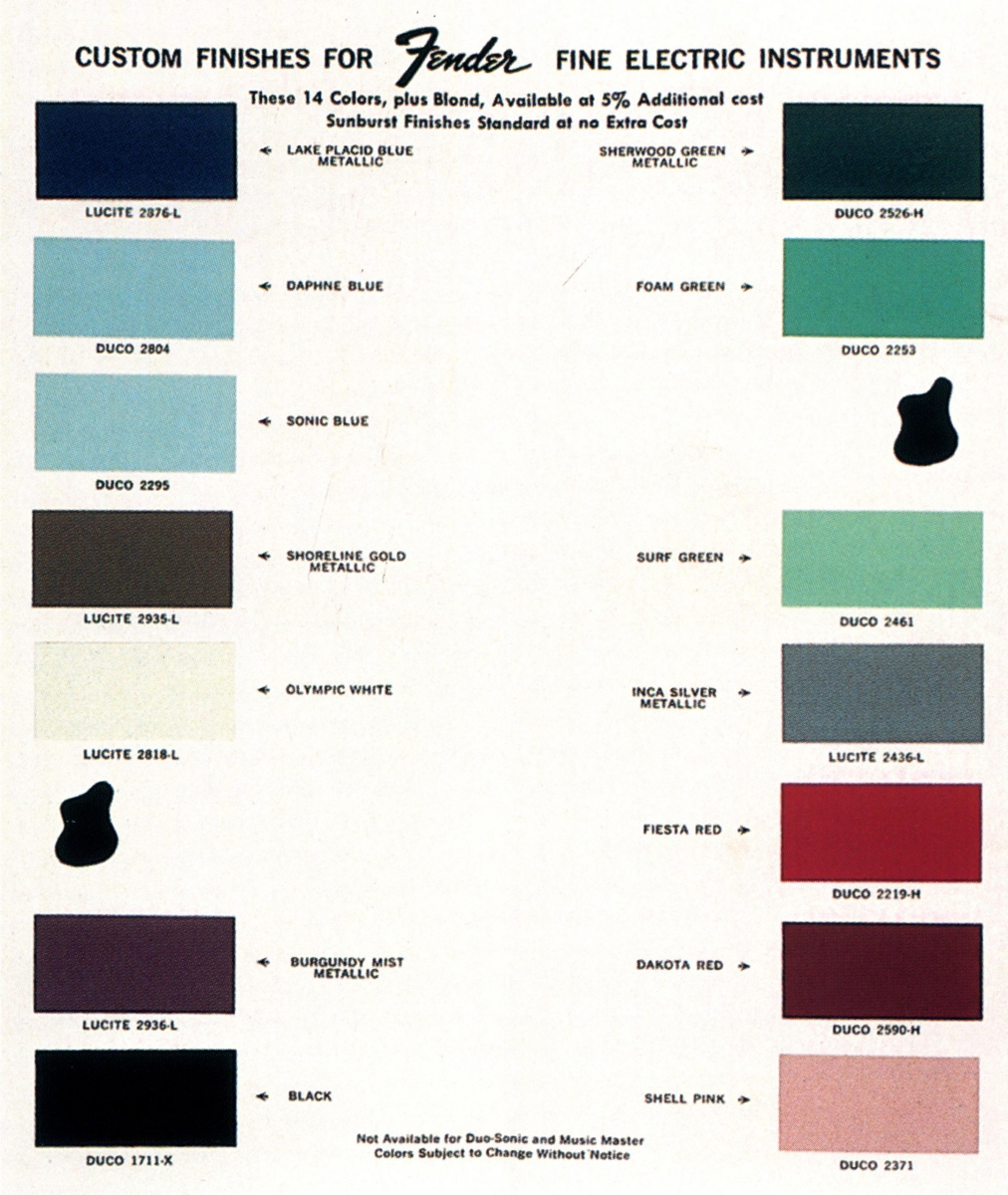 1961 Fender Color Chart, from Stratocaster Chronicles: Fender: Celebrating 50 years of the Fender Strat by Tom Wheeler, Milwaukee, WI; H.Leonard, 2004
The guitars obtained by the Beatles were painted in factory custom color called "Sonic Blue." It was not a popular color with musicians at the time, and not that many were sold. Fender also used DuPont colors, "Candy Apple Red," "Olympic White," "Midnight Blue," and "Lake Placid Blue."
"Sonic Blue" (Duco 2295) was one of the colors available in the 1956 Cadillac. Fender used it from 1960-1972.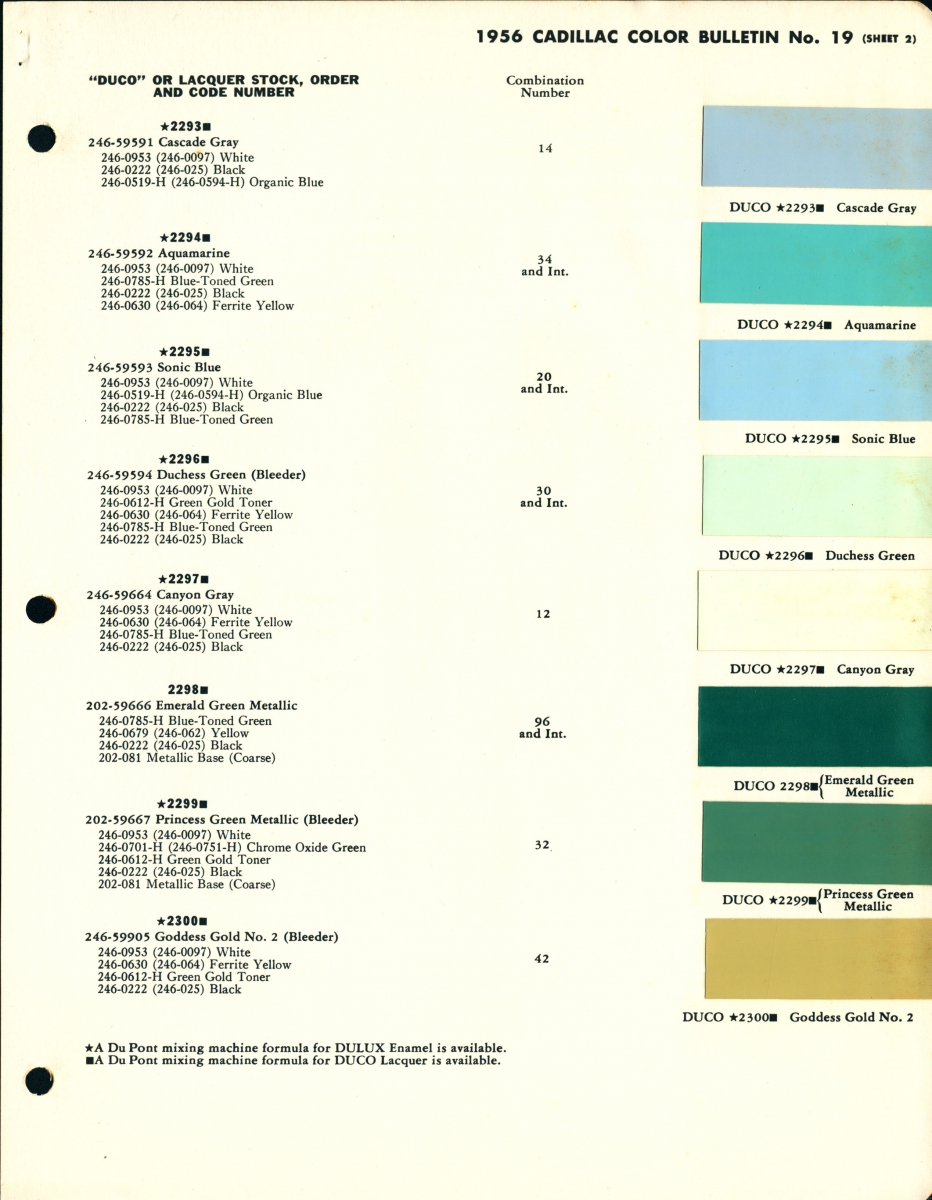 In early April of 1967, just after finishing the recording of Sgt. Pepper's Lonely Hearts Club Band, George Harrison transformed his Sonic Blue Fender with dayglo enamel paint and some of his ex-wife Patti Boyd's green nail polish. The back of the guitar still has its original color.
George played All You Need is Love on the psychedelic "Rocky Strat" for the first live global satellite-televised event Our World on June 25, 1967. The "Rocky  Strat" was also in the Beatles film Magic Mystery Tour and on I Am the Walrus the same year.
In case you were hoping to find one of these rare Sonic Blue Stratocasters for your own, be prepared! The 1962 Fender price list included a regular Sunburst Stratocaster for $289.50. A custom color finish would have cost $303.97. During an episode from the Antiques Roadshow from 2014, appraiser Richard Johnston valued a 1962 Sonic Blue Fender Stratocaster with a retail value of $45,000 or more!
---
Linda Gross is the Reference Librarian for the Published Collections Department at Hagley Museum and Library.