Monday, February 13, 2017
As a break from my usual posts chronicling corporate history, here are some highlights from the Harry L. and Harvey P. Sommerer papers (Series VI of 2464.76, RCA Camden records).
In 1930, Harry L. Sommerer (1885-1956) and his son Harvey P. (1911-2007) became managing director and buyer, respectively, at the newly constructed Yokohama plant of the RCA-controlled Victor Talking Machine Company of Japan (now JVC). When Japan invaded China in 1937, RCA sold its majority stake in the company and transferred the American employees back to Camden.
Perhaps the most interesting part of the papers is the three letters sent to Harvey by his friend and former colleague S. Homma in 1937 and 1938.  In the first letter (August 18, 1937), Homma blamed the outbreak of the so-called North China Incident on the "reckless & unhumanly [sic] provocation by the Chinese." Optimistic that the Chinese would quickly "be chastised & silenced," Homma was worried that other countries might "misunderstand" the situation and side with the Chinese.
The letter wasn't all politics; Homma also reported on the activities of the All Victor baseball team. Following the same pattern, the other two letters (December 3, 1937 and May 12, 1938) similarly mixed politics, sports, and personal news. Yet even the baseball news couldn't avoid the shadow of war as some of the team's best players left to join the army.
A lighter mood prevailed back in Camden to judge from the anonymous satire of the RCA development process titled "Behind the Scenes with Next Year's Model – The Tale of a New Receiver's Evolution."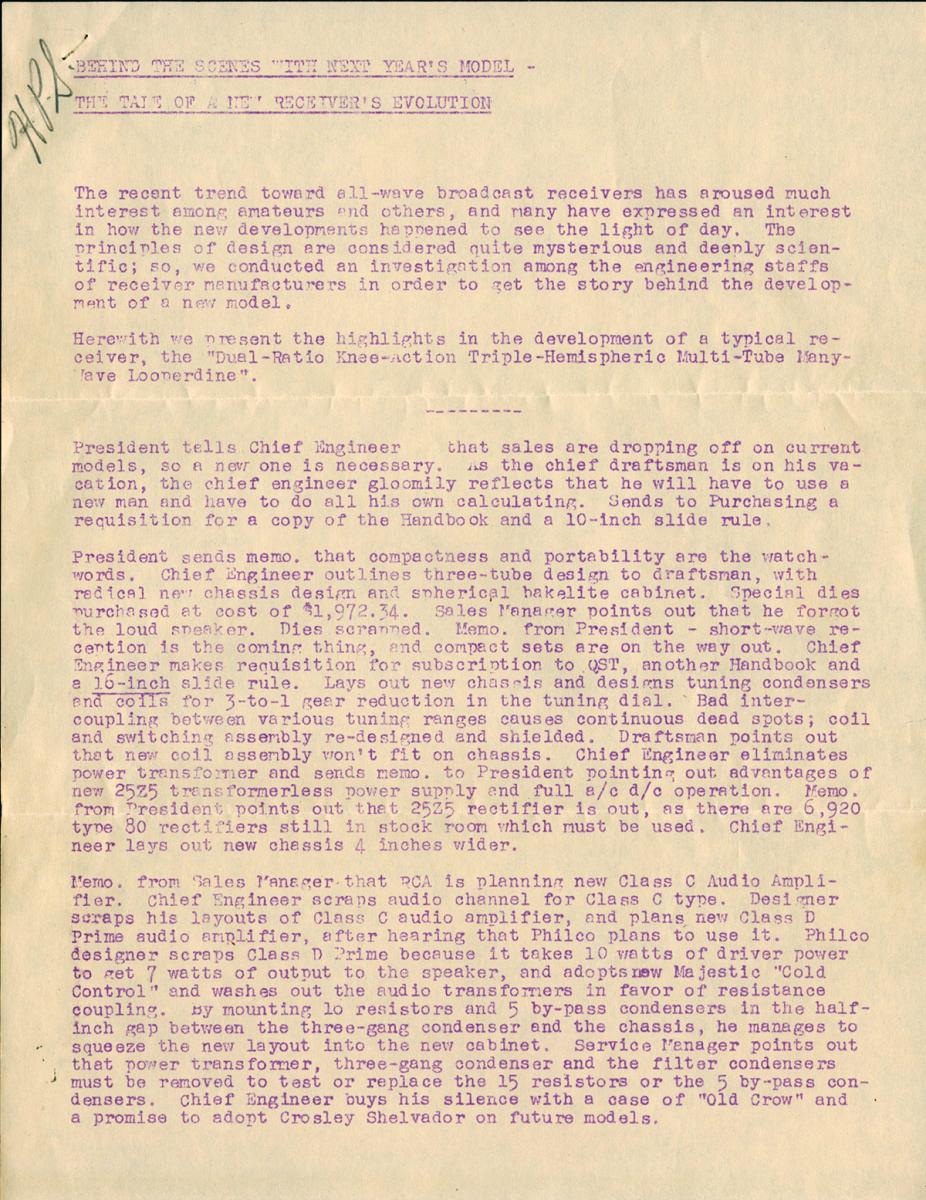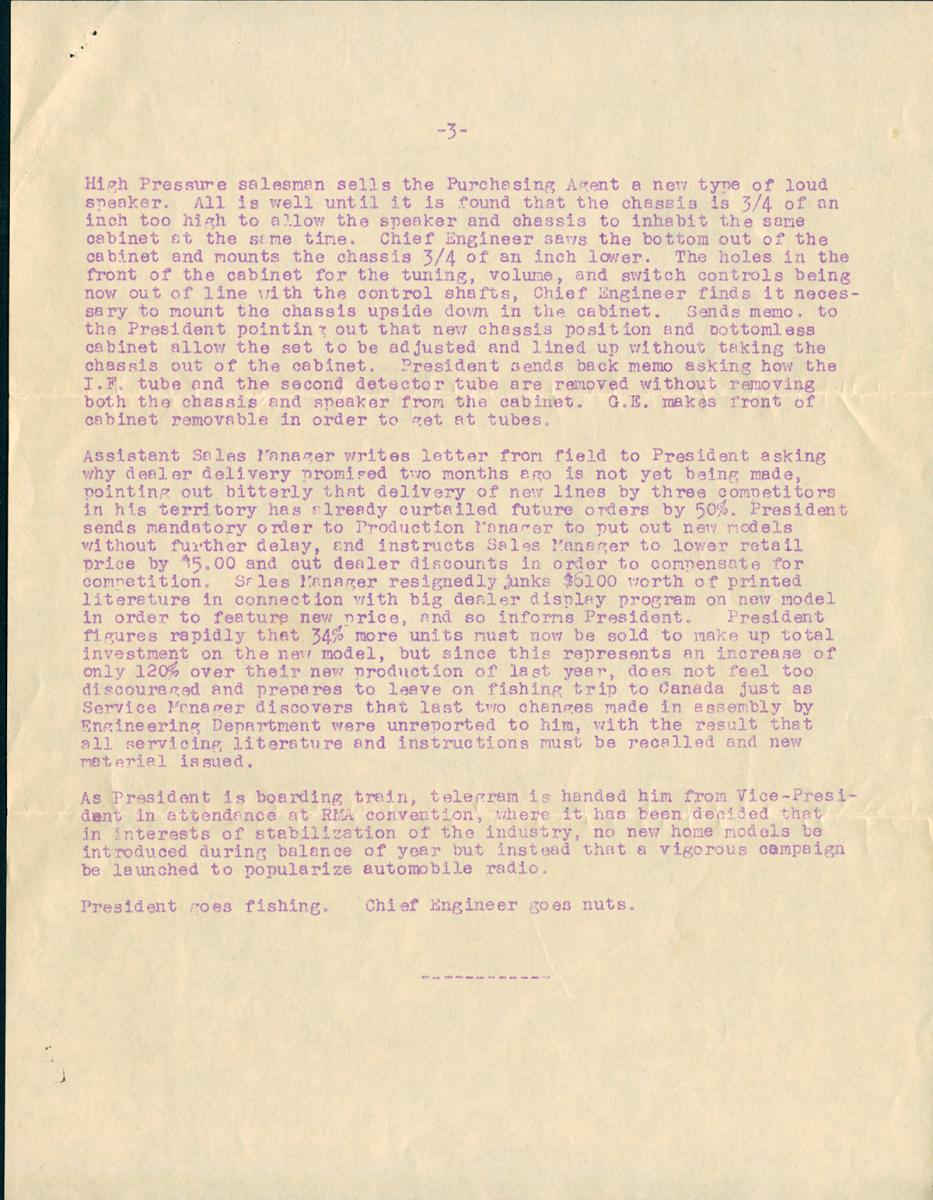 Of course not everyone was on the best of terms in Camden as seen by this post-war flyer from Local 103 of the United Electrical, Radio and Machine Workers of America (UERMWA).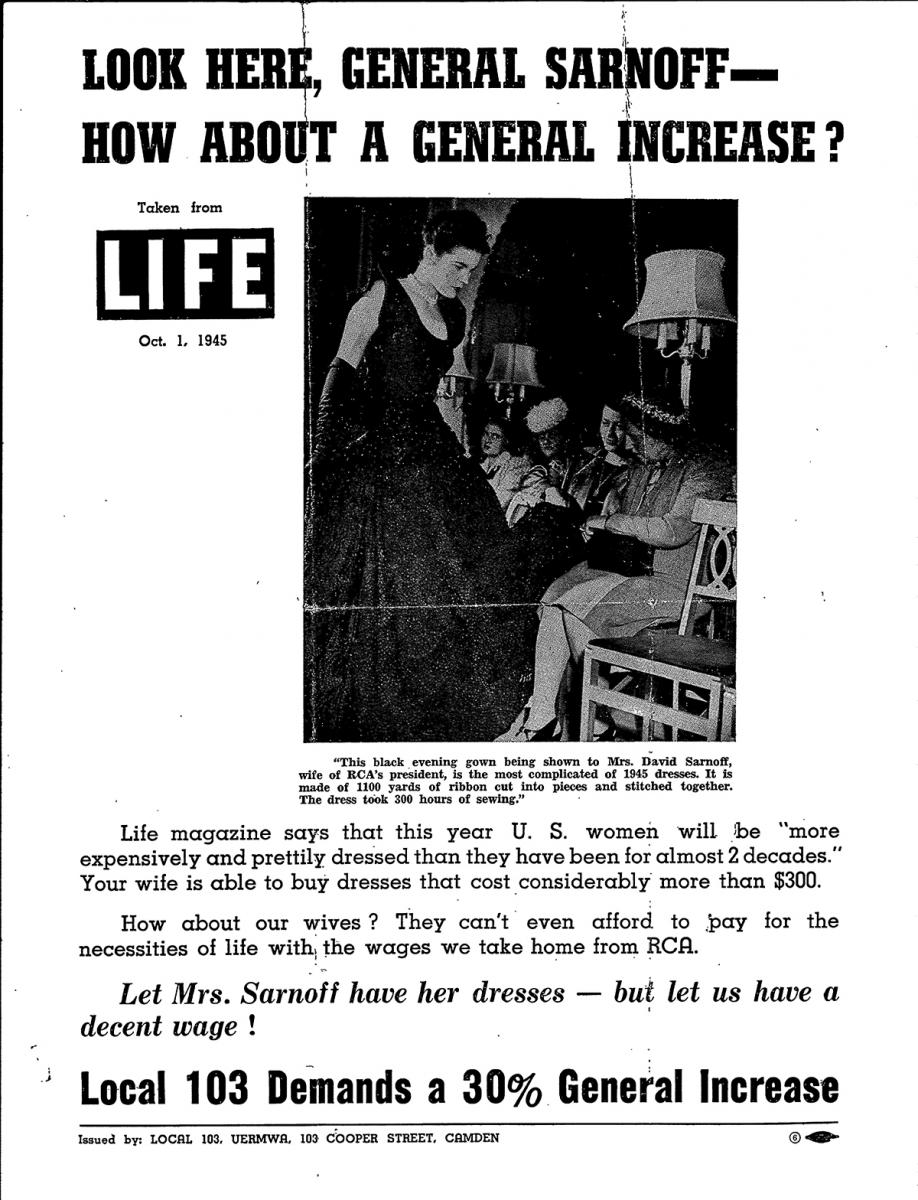 The manuscript portion of the Sommerer papers comprises less than a quarter linear foot of material.  It just goes to show that even the smallest collections can provide insight (and humor).
---
Dan Michelson is the Sarnoff Project Archivist in the Manuscripts and Archives Department at Hagley.