Monday, November 20, 2017
In October, I had the opportunity to take a group of 28 historians of technology on a behind-the-scenes tour of Hagley, from the bookshelves to the powder yards. The tour was one of the field trips associated with the Society for the History of Technology's (SHOT) annual meeting, which took place in Philadelphia October 26–29.
As a longtime SHOT member and new Hagley employee, I was particularly excited to show this gathering of professors, librarians, and museum curators from around the world the amazing documents, machinery, and landscapes of my workplace.
We started off in the library, where curator Debra Hughes told us about the museum's collections on the du Pont family, gunpowder, and American innovation. We also had a chance to see a curated collection from the Hagley U.S. Patent Model Collection in the cases lining the walls of the Copeland Room.
The group was excited to learn how to search Hagley's collections, and to hear about the grants and fellowships available to scholars help them conduct research here.
The library staff selected some materials for us to look at: from early books on pyrotechnics to corporate comics, from photographs of early computers to cartoon depictions of how nylon is made. In the library's newly renovated conservation lab, we watched some panoramic photographs that had been rolled up for decades being carefully flattened and restored.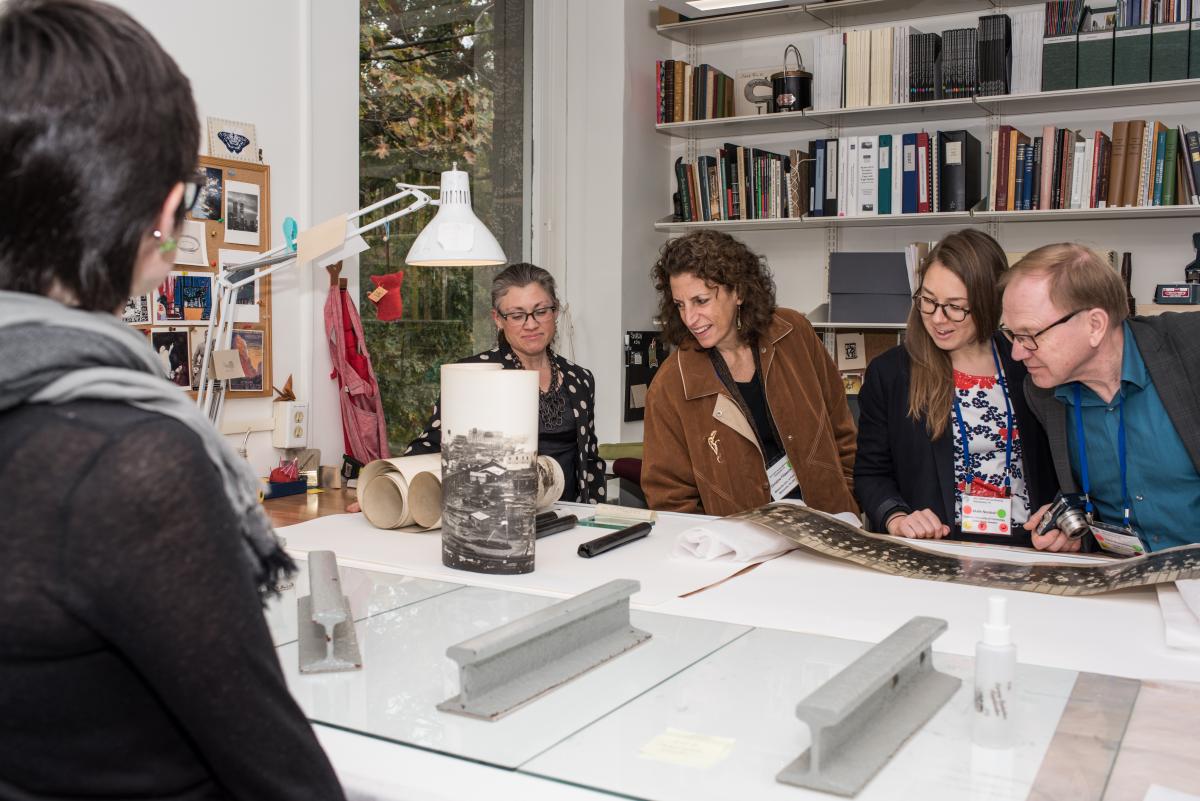 Next, we headed over to the Soda House, where the staff of Manuscripts & Archives had pulled out some of their most interesting items on technology, transportation, and industrial design. Several of us were surprised to see the popcorn maker we grew up with represented in the collection!
Even historians need to get out of the archives, so we spent the second half of the tour exploring the property. Reference archivist and Hagley historian Lucas Clawson showed us the oldest section of the gunpowder works before we headed down the powder yard. There, guides Dot Snyder, Mike Wilson, Bill Baldwin, George Lacsny, and Amy Wilburn demonstrated the workings of the turbine, machine shop, and roll mill, and showed us why smokeless powder was such an important innovation.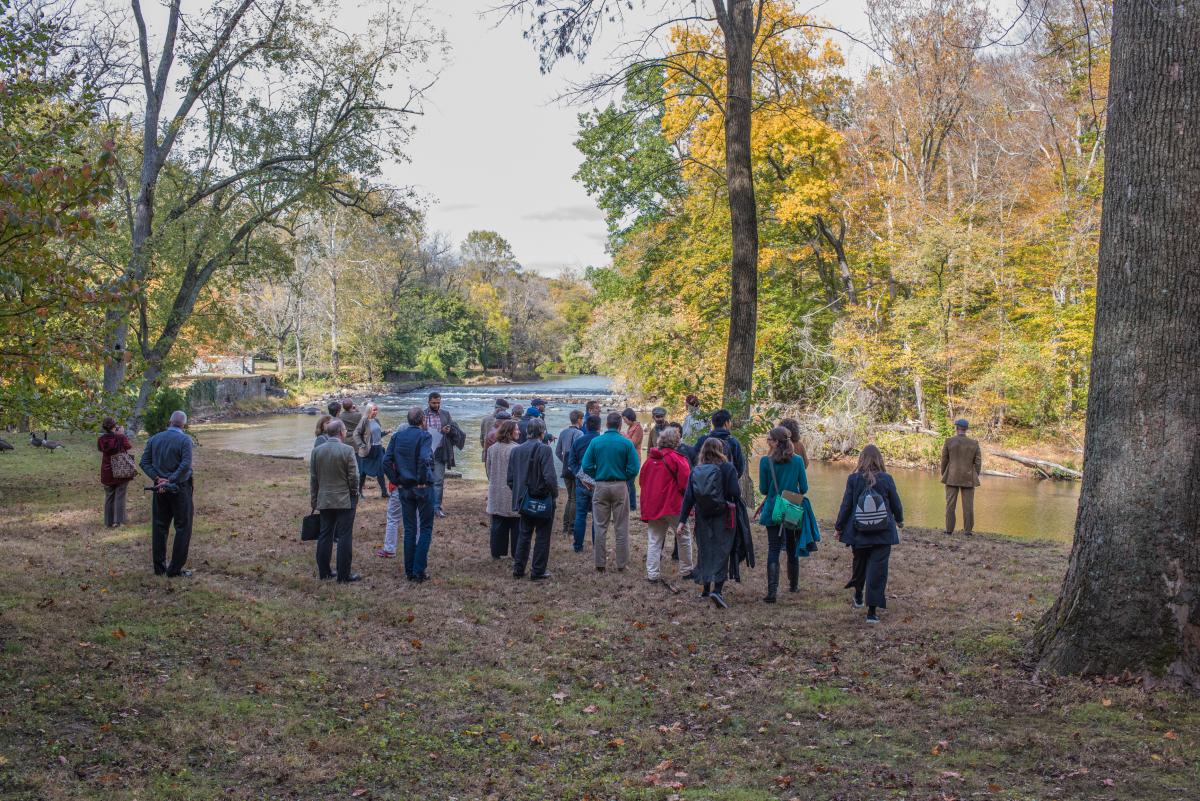 It was a full afternoon capping off a long day for me, but as I walked along the millrace under the autumn leaves, I felt fortunate to work in a place where the history of technology is on display at every turn.
---
Amrys Williams is the Associate Director and Oral Historian of the Center for the History of Business, Technology, and Society at Hagley Museum and Library.