Tuesday, November 19, 2019
The Hagley Library is pleased to announce the acquisition of the Cinecraft Productions film archive. Founded in 1939, the Cleveland-based Cinecraft is the country's longest-surviving commercial producer of industrial and sponsored motion pictures, a sector that included thousands of companies at its high point during the mid 20th century.  Cinecraft currently specializes in eLearning and training & development projects for a national clientele and continues to develop various motion picture projects for business and non-profit clients.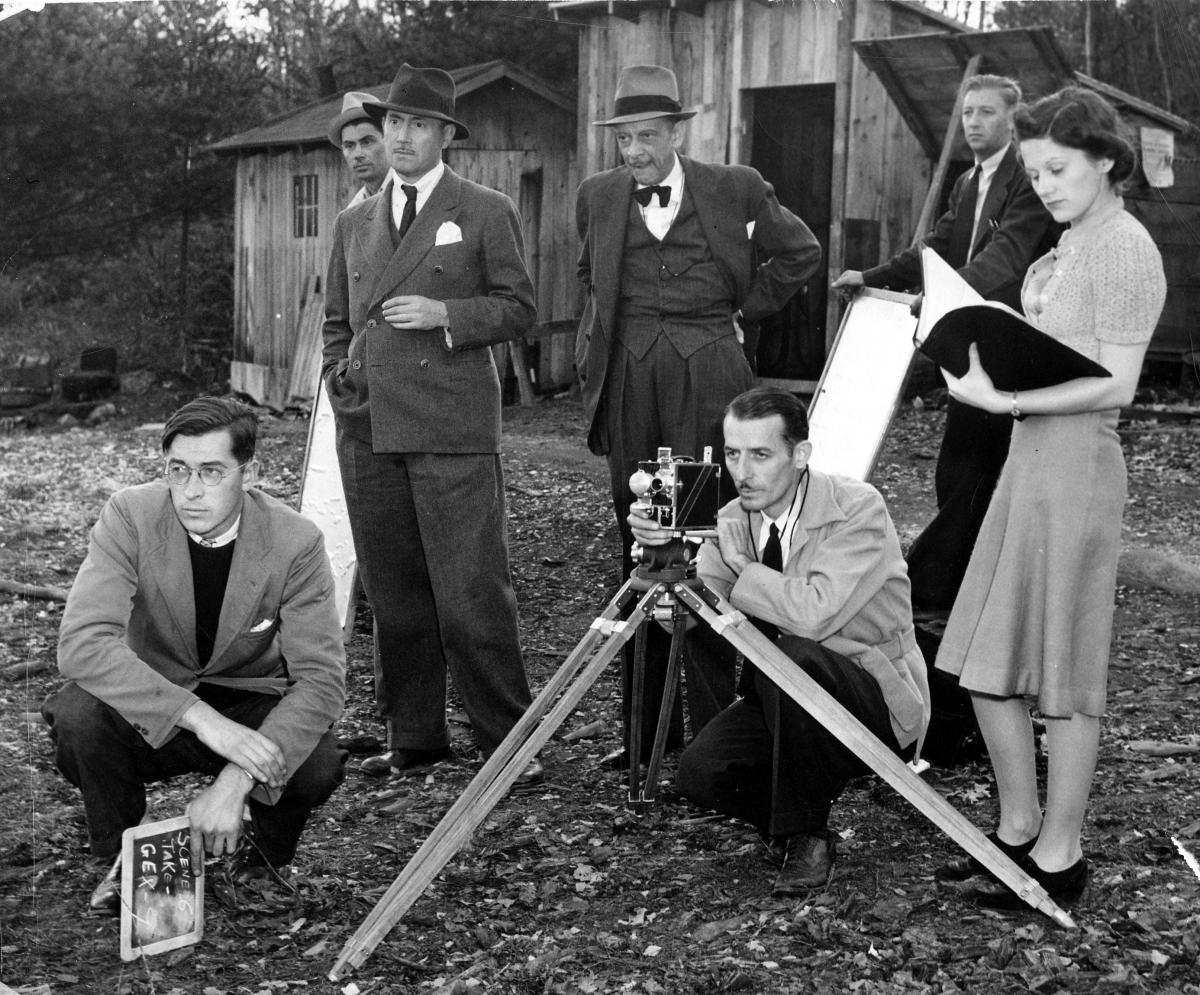 The film collection bound for Hagley includes approximately 1,700 projects covering a period from the 1940s into the 1970s. The collection is the largest motion picture film collection ever acquired by Hagley and will make the Library a destination for researchers of visual culture and the history of industrial films for many years to come. As far as we can tell, it is one of the largest intact collections from an industrial film producer to survive from an era when thousands of businesses specialized in advertising, industrial, and sponsored films. 
Image: Cinecraft founders Ray Culley (behind camera) and Betty Culley (holding script), circa 1940
 
Among the many prominent Cinecraft clients were DuPont, Hercules Powder, Standard Oil of Ohio, Firestone, Goodyear, Bethlehem Steel, Ohio Bell Telephone, General Electric, American Greetings, Carling Brewing, and Republic Steel.  A number of well known actors and celebrities appeared in Cinecraft film projects including Alan Alda, Merv Griffin, Tim Conway, Chet Huntley, and Danny Kaye. Richard Nixon appeared in a Republic Steel film produced by Cinecraft in 1966.   Starting in the 1940s, Cinecraft developed and employed a 3-camera production technique that would later become standard for shooting television shows. 
 
In 2017, Jim, John and Ray Culley, the sons of Cinecraft's founders, Betty and Ray Culley, introduced Hagley to Cinecraft's current owners, Maria Keckan and Neil McCormick. Maria and Neil have owned and maintained the business and the company archive since 1986. They are just the third owners in the company's history. We are thrilled, grateful, and honored that Neil and Maria as well as the Culley family selected Hagley to preserve Cinecraft's history.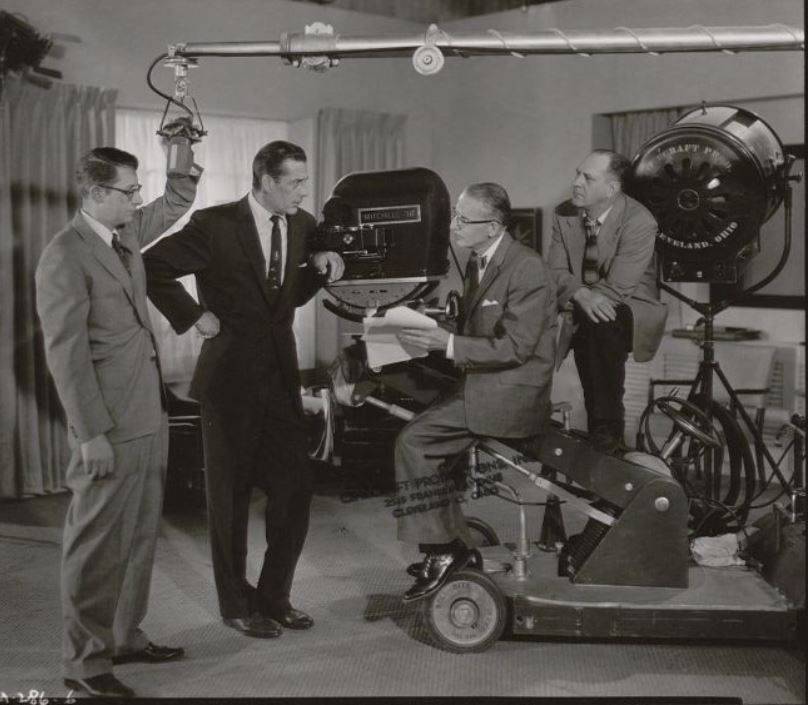 The film collection along with a paper archives is set to arrive in Delaware in November. We expect the first films from the collection to go online in 2020. As part of the agreement, Hagley will process and digitize a significant portion of the collection over a ten-year period.  
Image: Cinecraft Productions set, 1965. Paul Culley (left), Ray Culley (sitting on dolly), and Harry Horrocks (right) with actor Reed Hadley.
 
In 2018, Hagley acquired a collection of Cinecraft material from the Culley family that provides an introduction to Cinecraft's history and offers a sample of their productions from the company's first thirty years. You can explore that collection online at https://digital.hagley.org/culleycinecraft
We plan to post monthly updates about the Cinecraft collection here and on Hagley's social media accounts. Stay tuned! 
 
For more information about Cinecraft Productions in Cleveland, please visit www.cinecraft.com. 
Kevin J. Martin is the Andrew W. Mellon Curator of Audiovisual and Digital Collections at Hagley Museum and Library.