In this strange and difficult time during the COVID-19 pandemic, many of us have had to change our daily routines. As we work from home, or engage in remote learning, we may find that it is more challenging to obtain the goods that we may have previously taken for granted. 
Deliveries from the US Postal Service, UPS, or Fedex connect us with companies that can provide items needed to sustain us in our homes. 
In our household, we have been able to obtain groceries, seeds and plants for our garden, printer ink, necessities like medication and toilet paper, and even parts to repair a broken toilet! 
Each afternoon as I wait to hear if a truck will stop and plop a box on the front porch, I think back to our ancestors who relied on mail order to bring them the necessities of the time. Lately, the song, "The Wells Fargo Wagon," from the 1957 Broadway hit, "The Music Man" comes to my mind. 
Growing up in Mason City, Iowa, musician and playwright Meredith Willson remembered the feeling of excitement when a Wells Fargo wagon would come to town, bringing goods to the community. According to the lyrics from the song, it might be maple sugar, grapefruit, or gray mackinaw. "Montgom'ry Ward sent me a bathtub and a cross-cut saw!" 
You can find a clip of the song from the 1962 movie here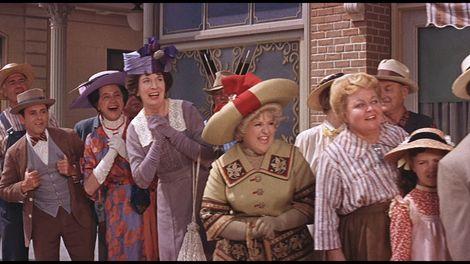 Wells Fargo has been a financial services company since 1852, but the company is also well known for its express shipments by stagecoach, steamship, or railroad, and later by horse drawn wagons. The Wells Fargo wagon was a common sight in communities as America grew in the nineteenth and early twentieth centuries.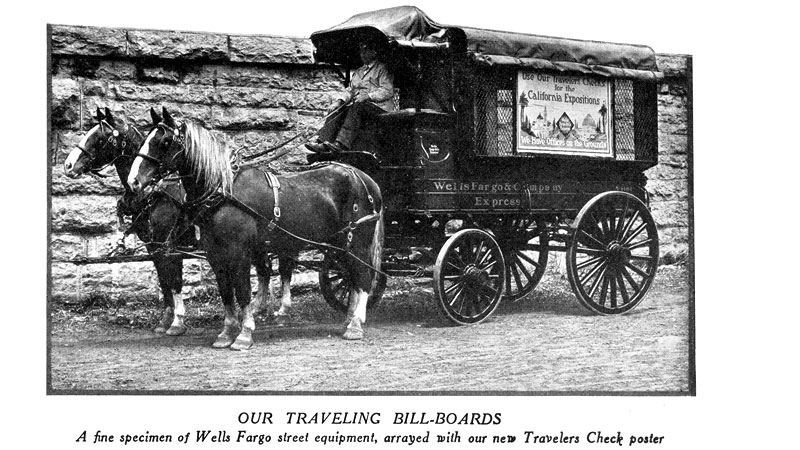 Mail-order business, the process of ordering merchandise by responding to mass mailings of catalogs or advertisements began primarily to serve rural customers. The ability to sell a variety of merchandise at comparatively low prices, a postal rate structure that encouraged the dissemination of mail-order papers and catalogs, and the establishment of the parcel-post system in 1913 all contributed to the expansion of mail-order operations of businesses such as Montgomery Ward, Sears, or Hammacher Schlemmer. 
Montgomery Ward was founded in Chicago in 1872 with $2,400 capital and the aim of buying large quantities of merchandise wholesale and then selling it directly to farmers in rural areas without the help of retail intermediaries. Their first catalog was only one page, but with the advent of parcel post, the mail-order catalog became the one of the most important books in the farmhouse. Here is a link to the Montgomery Ward "Instacart" of 1893 from the Romaine Trade Catalogue Collection of the University of California, Santa Barbara.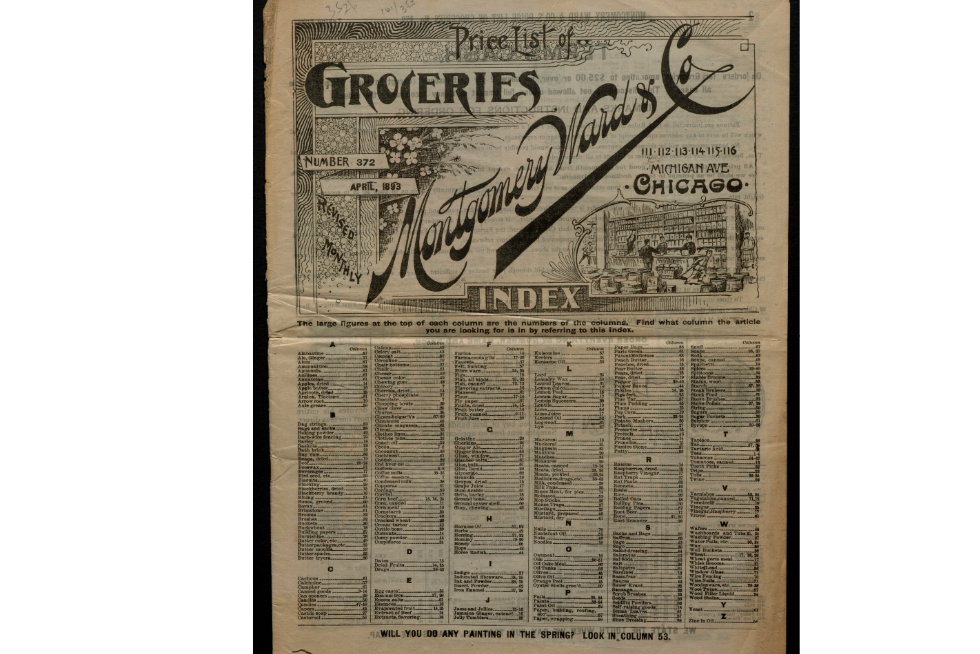 And here is a link to a similar catalog from Hagley's collections featuring the Philadelphia wholesale grocers, Reeves, Parvin & Co. 
I hope you and your families are able to obtain what you need during this time. I'm going to check my front porch; "It could be somethin' for someone who is no relation. but it could be somethin' special- Just for me!"
Linda Gross is the Reference Librarian in the Published Collections Department at Hagley Museum and Library.