Monday, November 20, 2017
Researchers interested in all sorts of topics come from far and wide to use Hagley's collections. While printed matter can explain a lot about historical objects, there are times when examining the real thing is most useful.
We recently had a visitor that was keen to see an example of camel hide. Cassia Balogh is a graduate student from the Winterthur/University of Delaware Program in Art Conservation focusing on objects conservation. As a second year student, she has a variety of objects with different preservation and conservation needs that she must assess and stabilize. One of these items is a whip that once owned by Roy Chapman Andrews, a famous explorer and naturalist during the first half of the 20th century. The whip is now owned by The Explorers Club, in New York City, of which Andrews was a member.
Cassia says of the whip: "The leather of the whip has unique features which indicate that it may be made from the hide of an unidentified large foreign animal. As I research this object I am on the lookout for samples of non-standard leather and hide, in the hopes that I can find a match for this whip. This information would serve to add to its story and provenance."
I recently saw the whip and learned a little bit about it during a visit to the conservation labs at the Louise du Pont Crowninshield Research Building at Winterthur. I mentioned that Hagley has an item purportedly made with camel hide.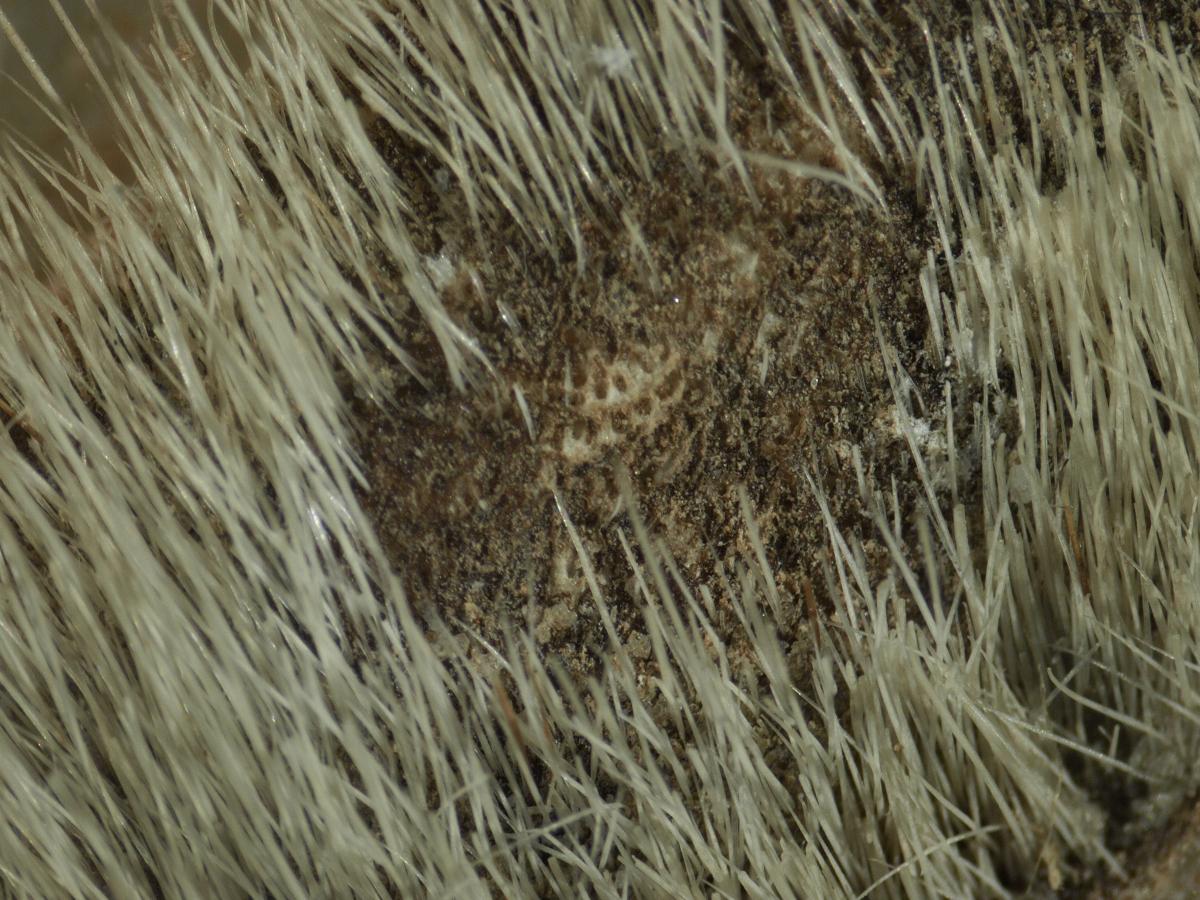 The Hagley object comes from the Carol Litchfield Collection on the History of Salt. Following is the description from the catalog record: "Slab of rock salt wrapped in camel leather thongs for attaching the salt to the camel. This salt comes from the mine at Taodenni in northern Mali and was purchased at the salt market in Mopti in the mid-1990's." 
This is a very "rustic" unprocessed slab of salt measuring about 8"x12" wrapped with several carrying straps of rough, irregular hide, with the hair still attached. The pattern of hair follicles is one feature used to help identify an animal hide or leather.
Cassia used a binocular microscope to examine and photograph features of the thongs. She also looked at the thickness of the material to compare it to parts of the whip. Since the suede or flesh side of the hide is visible on the thongs, it can be assumed that it includes all layers and was not split.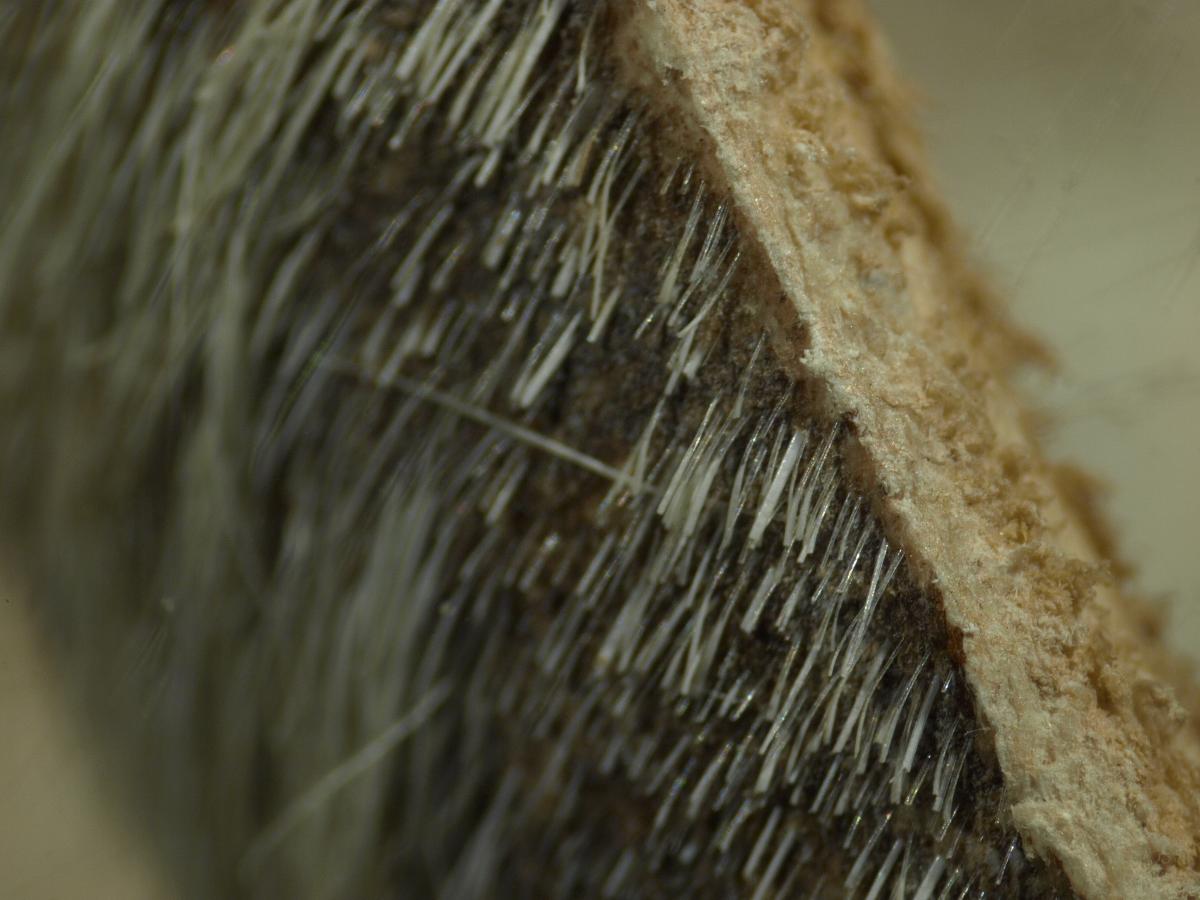 The thickness of the hide varies from species to species, so this can be used to narrow the field of likely candidates.
For those interested in exotic animal hide uses, or salt, this unusual object is currently on exhibit in the front entrance of the library. We'll update you on our Research News when we hear more of Cassia's discoveries about Mr. Andrews' whip. 
---
Laura Wahl is the Library Conservator at Hagley Museum and Library.