Industry type: Textile mill
Location: Henry Clay Mill
Active dates: 1860-1868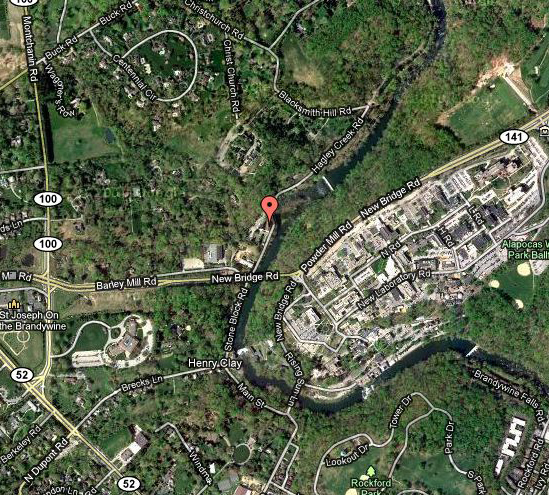 Summary: The Griffiths began negotiations with E. I. du Pont de Nemours and Company to lease Henry Clay Mill as early as 1851, but the company did not begin occupying the site until late 1860 or early 1861. A fire on June 20, 1861 gutted the building, and when the factory was rebuilt, wool-spinning machinery was added to the firm's cotton-spinning operation. By the end of the Civil War, the company had expanded into the keg mill on the opposite side of the Brandywine. The Griffiths began to go into debt after this expansion, and they declared bankruptcy on February 1, 1868.
Citations: Boatman, Roy. The Brandywine Cotton Industry, 1795-1865. Hagley Research Report, 1957.
Online primary sources / images: Fire insurance map, Hexamer General Survey, Vol. 2, 1866. Free Library of Philadelphia.